Ross Plazma is Israeli artist from Tel Aviv who uses art to make delicate, but powerful and suggestive statements about his feelings about the world, by painting walls or human bodies.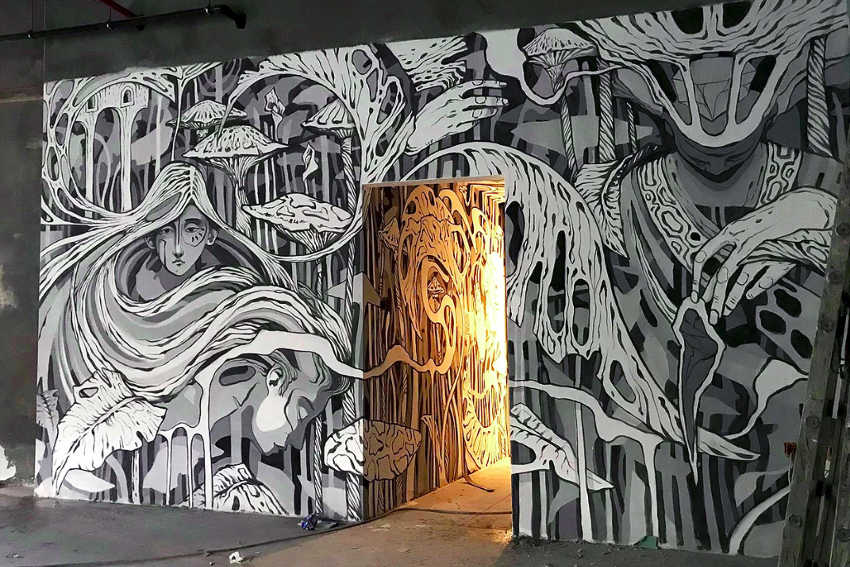 As more cities join the world street art scene, thanks largely to an enthusiastic youth culture sharing images across the internet and handheld devices, you see new artists popping up on the street almost daily. For Tel Aviv, known by many as a vibrant party city that never sleeps, there has been a blooming street art scene in the last five years that mimics some of those international styles even as it clearly is developing its own local aesthetic. One of the shining stars from Israel is Ross Plazma.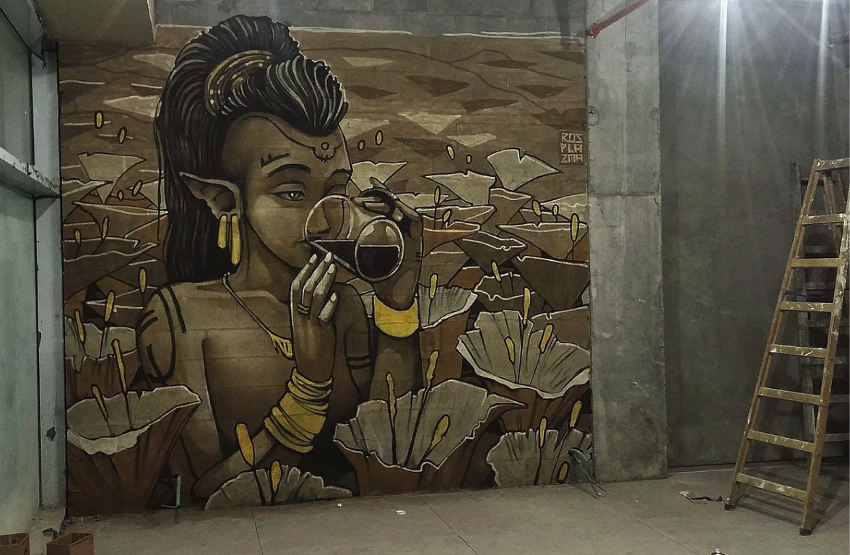 Plazma's so-called is the so-called "Plazma lab". Symbolism of an Art hub where one can dwell into anything he wants to express. Apart from being a symbol, it's a one-stop shop for top-notch, best of the best Art, Accessories, Brands, Original Artwork from Israeli Artists. It is a creative laboratory, a place where team of artistic scientists constantly experiment on new ways of morphing visions from mind to fabric.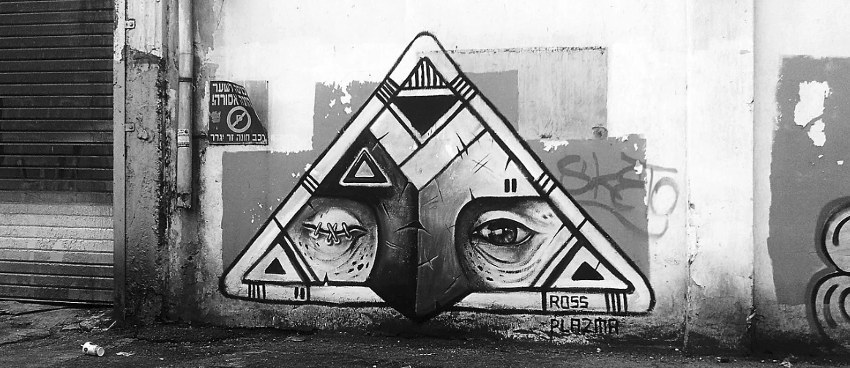 It is extremely important for them to be fully involved in every aspect of the production, from finding the highest quality fabrics and meticulously choosing colors to constantly improving cuts which are also made in the studio. They are always trying to come up with new fresh designs and ways to refine printing techniques, so they know the product is in the highest-quality possible. All their t-shirts, hoodies and other products are made at the lab. Everything is designed in-house.
Ross Plazma lives and works in Tel Aviv, Isreal.
Featured image: Ross Plazma - work in progress
All images courtesy of the artist