Rosalyn Drexler is an American artist with a massively impressive and characteristic résumé - she is a novelist, an Obie Award-winning playwriter and an Emmy Award-winning screenwriter. And she is a former professional wrestler! However, she seems to be best known for her multimedia pop culture assemblages of found objects and her paintings/collages that included various found images. Drexler was one of the early women artists to excavate the depths of the American kitsch and popular culture for her art-making practice[1]. She created paintings by collaging pictures from B-movies and tabloids directly onto her canvases before painting over them in a neat, flat style that relied on the unique visuals of the acrylic paint.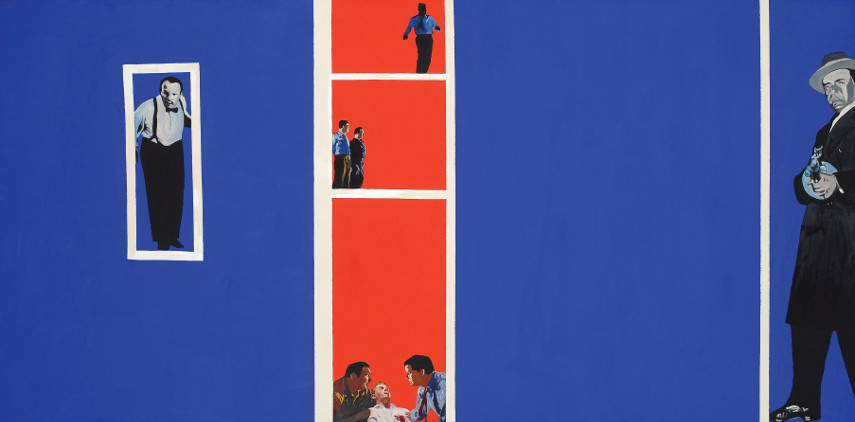 Growing Up in New York City
Drexler was born in 1926 in the New York City where she grew up in the Bronx and East Harlem part of the town. Drexler had considerable exposure to the performing arts as a child as she was attending vaudeville acts with her friends and family on regular basis. Her parents also exposed her to the visual arts at an early age, buying her art posters and books which she later cited as an influence. She attended the High School of Music and Art in New York City where she majored in voice before attending Hunter College for one semester. In 1946, she left school in 1946 to marry figure painter Sherman Drexler at the age of 19.
Always attracted towards the newest art standards, Rosalyn Drexler began her career at a very young age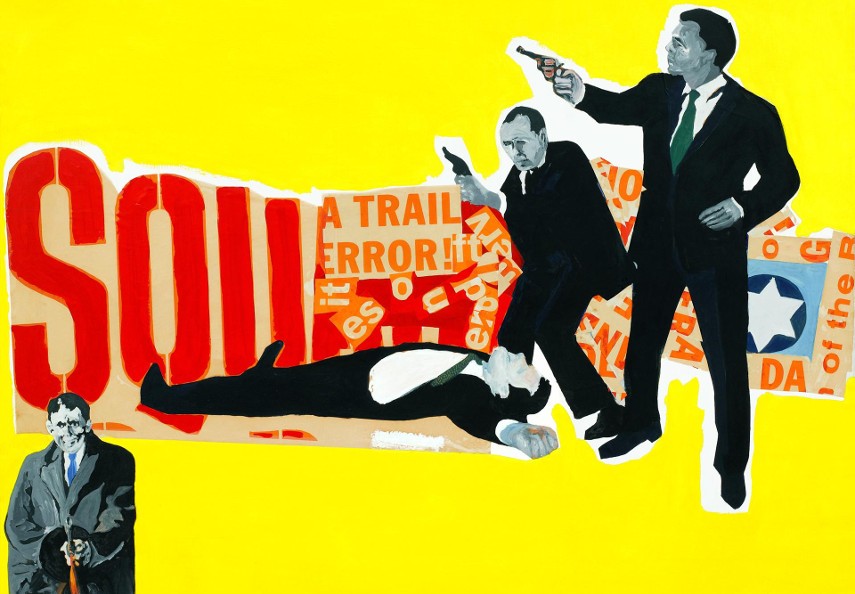 Rosalyn Drexler - an Artist and a Wrestler
Drexler began making found-object plaster sculptures for display in her home while living in Berkeley[2], California where her husband was finishing his art degree. In 1951, the Drexlers lived near Botner's Gymnasium where a number of female professional wrestlers practiced - young Rosalyn started working out and learning Judo there. Soon, she went down to Florida to train, wrestle and tour under the character of Rosa Carlo, the Mexican Spitfire. While on tour, she wrestled in odd places such as a graveyard and an airplane hangar. She went on tour around the country but returned home after becoming upset about racism in the southern states, such as segregated seating and water fountains.
Drexler's career is full of unique events and situations one would be hard pressed to find within any other art biography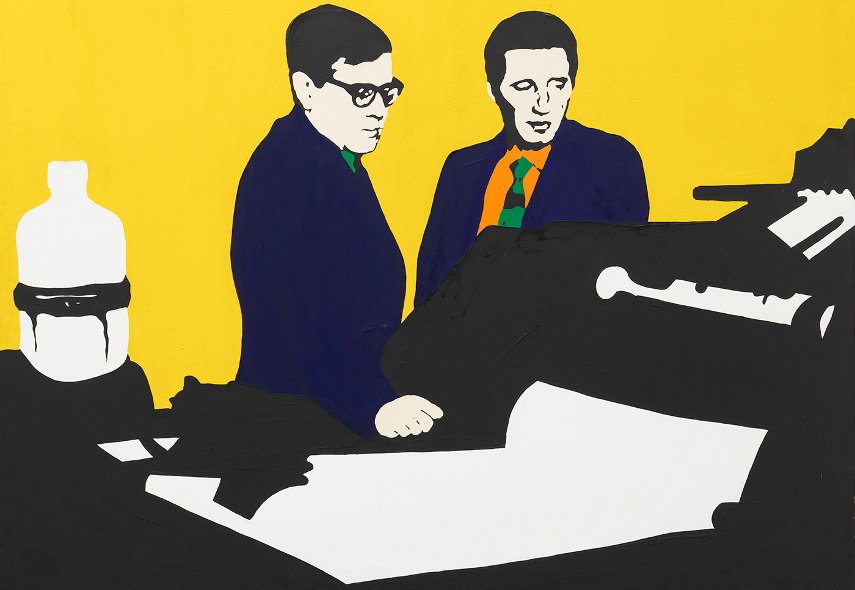 The Search for the Related, Popular Vocabulary
By 1961, Drexler started changing her work from assemblage to Pop Art. She searched through old magazines, posters and newspapers to source imagery for her paintings. Her self-taught process consisted of blowing up images from magazines and newspapers, collaging them onto canvas and then painting over them in bright, saturated colors. Interestingly, Drexler has never had a studio of her own while and usually worked anywhere she could, typically at her home. With her use of popular imagery in her art, she became an early adherent of the Pop art movement. Drexler's paintings continued to enjoy favorable reviews and were exhibited in major Pop art exhibitions throughout the 1960s. The major themes in her paintings—violence against women, racism, social alienation—were controversial topics in a genre known for being "cool" and detached[3].
Despite being extremely talented, Rosalyn Drexler did not gain the level of recognition many male artists of the Pop art moment enjoyed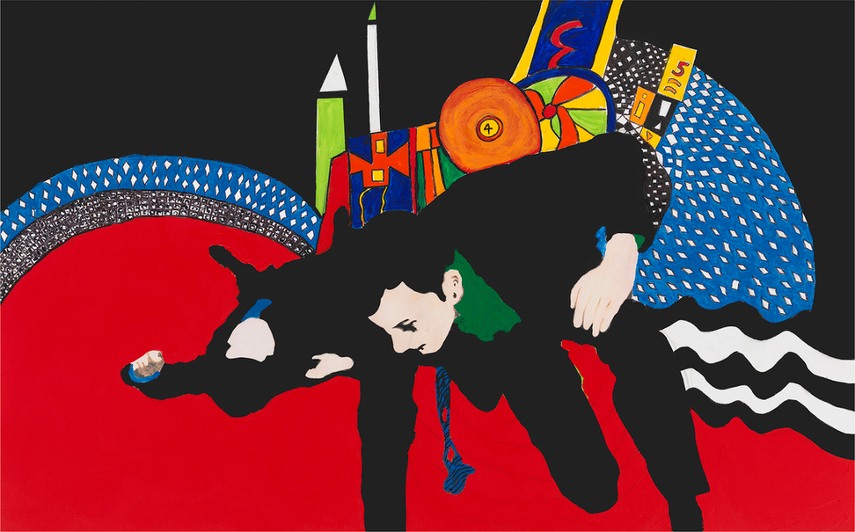 Not About Customers or Being Bought
Like most female authors of the 1960s, Rosalyn Drexler was a victim of the social system that gave an edge to male artists. Due to her gender, Drexler's work has been pushed aside for decades now - however, a recent revival of interest in her work has finally brought this artist the long due and well-deserved critical attention. Nowadays, her name can be found along the lines of Roy Lichtenstein, Andy Warhol and Tom Wesselmann. Furthermore, Drexler, who never cared about the status or pricing when it came to her art, is now renowned for the fact that she, unlike most other Pop artists, had a very subjective and personal approach to making artwork, which was a truly refreshing touch within a movement that often seemed to be too machinelike.
Rosalyn Drexler lives and works in New York City, the United States.
References:
Drexler, R., Art Does (Not!) Exist, Fiction Collective 2; 2nd edition, 1996
Drexler, R., Rosalyn Drexler: Vulgar Lives, Garth Greenan Gallery, 2016
Als, H., Lethem, J., Lobel, M., Minoudaki, K., Siegel, K., Drexler, R., Rosalyn Drexler: Who Does She Think She Is?, Gregory R. Miller & Co., 2016
Featured image: Rosalyn Drexler - Photo of the artist in front of her artwork, 2017 - Image via pinterest.com
All images used for illustrative purposes only.