Ross Bleckner is an influential American artist who is primarily known for his poetic paintings that deal with complex themes such as losing something one loves and different aspects of memory. Bleckner usually relies on recurring, highly symbolic imagery, such as doves and flowers, as well as glowing, blurred light effects[1]. Ever since he achieved stardom in the 1980s, Ross was clearly inspired by the emotional tolls situations like the AIDS crisis brought on. He once explained his art with the following statement: Life is short. Life goes fast. And what I really want to do in my life is to bring something new, something beautiful and something filled with light into the world.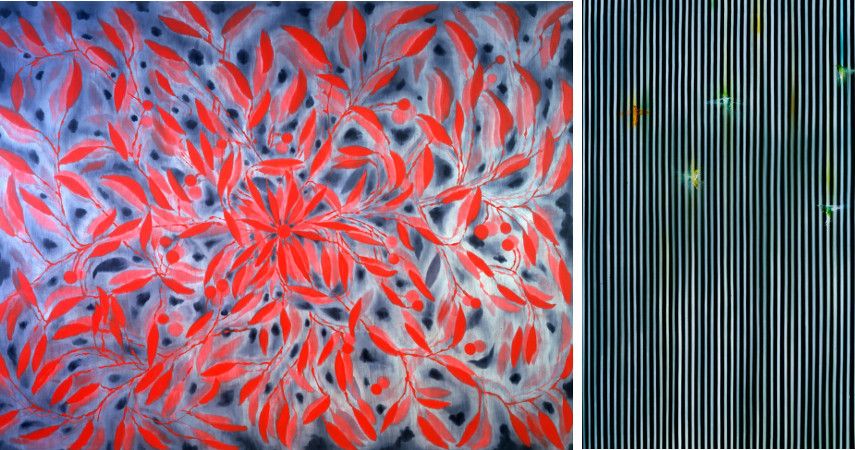 Emerging Onto the Art Scene
Ross Bleckner was born in New York City and the Big Apple served the role of home for the majority of this artist's career. In 1974, Ross moved into a Tribeca loft building where three of the floors were rented by the painter Julian Schnabel. These floors were later turned int the Mudd Club, a nightclub very popular with musicians and artists of all types and mediums. Ross held his first solo exhibition in the year of 1975, a show held at the Cunningham Ward Gallery in New York. Four years later, Bleckner started his association with the Mary Boone Gallery. Starting with the 1980s, Ross created artwork as an openly gay author. Most of his early topics were quite challenging and complex - Bleckner investigated themes of personal transformation, painful losses, how we handle our memories[2]. He often referenced the AIDS problem as the illness was taking lives at an alarming rate back then. The artist usually relied on symbolic imagery to get the message across to the viewers, utilizing this type of communicating through carefully established motifs much rather than standard representation.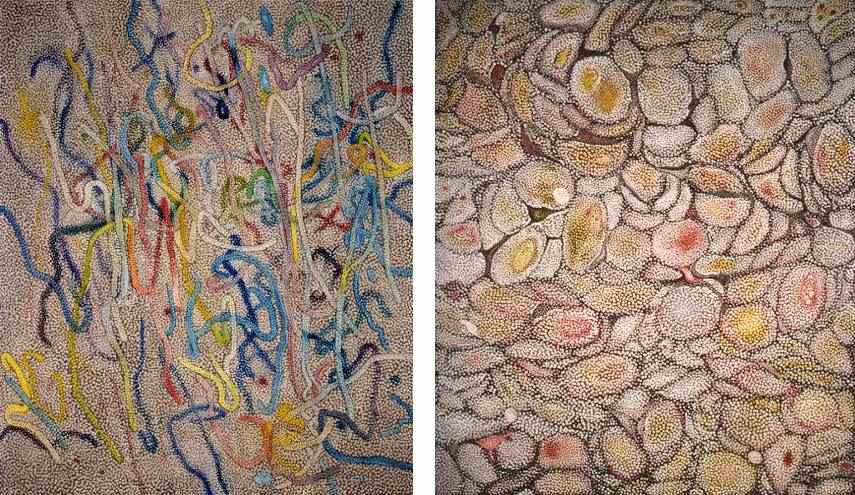 Later Achievements of the Artist
In 1995, the Solomon R. Guggenheim Museum had a major retrospective of his paintings made during the last two decades. Through his philanthropic efforts, especially those that came to be during the course of Ross' mature career, Bleckner has enabled many organizations to perform their work and achieve goals. Ross is a part of many such organizations, like the AIDS Community Research Initiative of America[3], a non-profit community also known as ACRIA. Works made by Bleckner are held in collections around the world, some of which are located in the most prestigious institutions of the art world. His pieces are a part of acquisitions of Museum of Modern Art in New York, Museum of Contemporary Art, in Los Angeles and the Whitney Museum of American Art in New York. In 2009, Bleckner was awarded the title of Goodwill Ambassador by the United Nations - he was the first fine artist to receive the position. It should also be noted that Ross is currently a Clinical Professor of Studio Art at New York University's Steinhardt School of Culture, Education, and Human Development.
An openly gay artist interested in challenging topics, Ross Bleckner creates hypnotical works that tackle terrifying themes such as painful losses, the AIDS crisis and personal transformations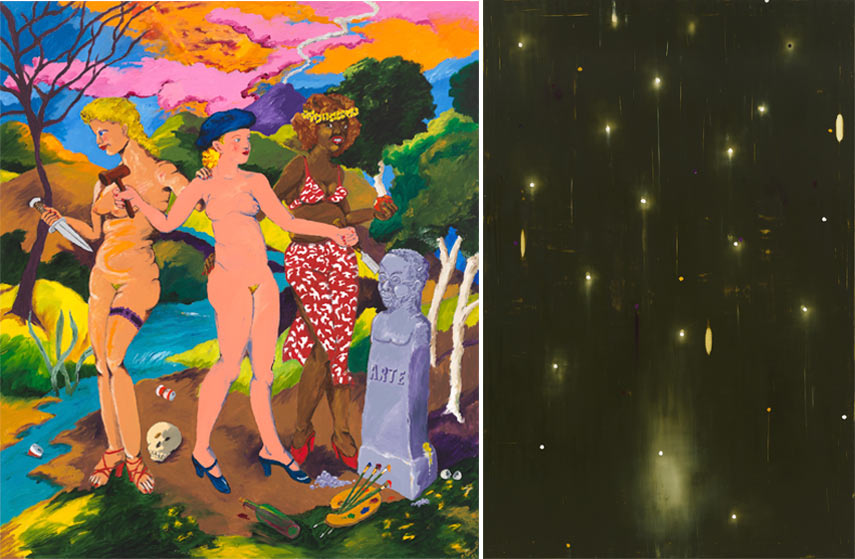 The Powerful Impact of Ross Bleckner
With their large-scale and strong emotional impact, Ross Bleckner's pieces are extremely capable of evoking a compelling, borderline opiate and dizzying effect. Regardless of whether he is depicting abstract stripes or symbolic representational images of something like birds, Bleckner always manages to cause strong emotional reactions within his viewers. Such an ability is pretty much a guaranty of popularity and it comes as no surprise that, wherever Ross' work goes, the artistic hype follows. Bleckner's takes on the concepts of human body, health, disease and death are oftentimes terrifying but always astonishing experiences that leave no one unfazed.
This artist is represented by Puccio Fine Art and Kunzt.gallery.
Ross Bleckner lives and works in New York City, United States.
References:
Milazzo, R., The Paintings of Ross Bleckner, Editions Alain Noirhomme; 1st edition, 2008
Bleckner, R., Ross Bleckner: Watercolor, Arena Editions; 1st Edition, 1998
Crone, R., Bleckner, R., Ross Bleckner, Mary Boone / Michael Werner; First Edition, 1987
Featured image: Ross Bleckner - Photo of the artist in a gallery space - Image via parrishart.org
All images used for illustrative purposes only.