Roxann Poppe Leibenhaut is an American artist best known for her paintings depicting a small town life – a beach life and everyday situations and sights.
At the Beach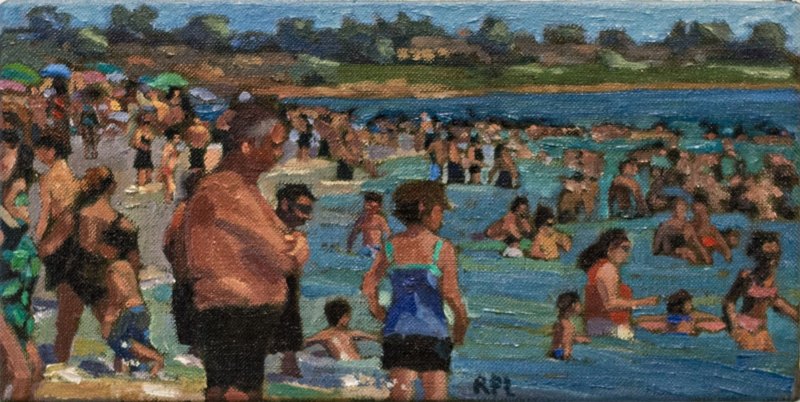 Roxann was born in 1952, in Warren, a city in Macomb County in Michigan, US. She attended the Lyme Academy of Fine Art, Michigan State University, and Northern Michigan University.
From the very beginning of her career, Poppe was developing her fascination with the relationship between color and shape. She focused on object, usually man-made object, such as phone poles, trucks or beach accessories.
Plein Air Painting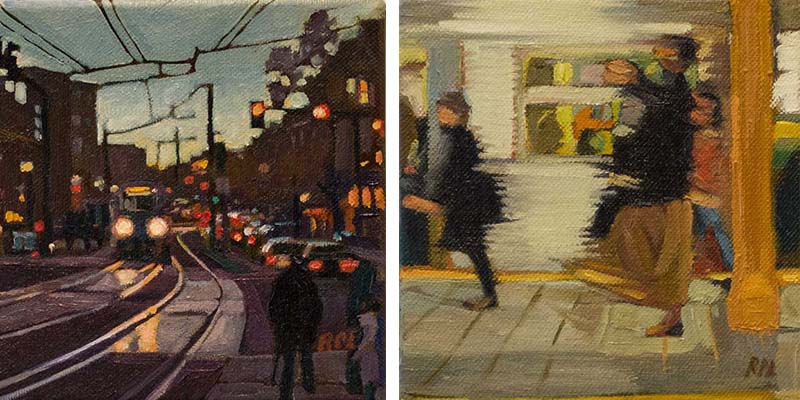 Roxann belongs to the circle of artist in love with plein air paintings. Not bad company to be in, at all - Monet, Camille Pissarro, or Renoir advocated plein air painting. Poppe recognized this as her style as she really likes to simply paint what she sees, to find a story behind every scene, no matter how dull or prosaic it looks at the first sight.
Leibenhaut is an artist member of the Connecticut Women Artists, the Connecticut Plein Air Painters Society, and the Plein Air Painters of Hawaii.
The artist is represented by EBK Gallery.
Roxann Poppe Leibenhaut currently lives and works in Harford, Connecticut.
Featured image: Roxann Poppe Leibenhaut - Girl in Pink (detail)
All artwork images courtesy of EBK Gallery