Ruby Anemic is a German multidisciplinary artist, best known for his text-based neon sculptures. He also works with a number of different media, using materials ranging from found objects, money, canvas, and video throughout his body of work. Ruby Anemic was born in Berlin in 1975. From 1997 till 2005, the artist studied Communication Design in Berlin-Potsdam, Germany.
The artist is known for his playful interventions in text-based neon pieces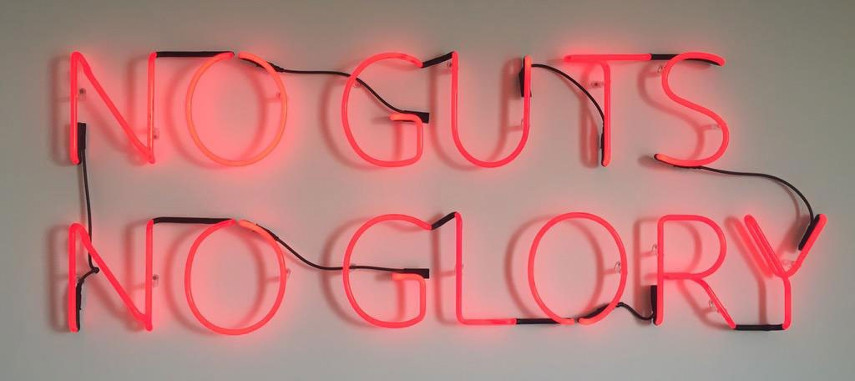 Phrase After Phrase: Anemic's Text-Based Art
With titles such as You Can Have It All, I Need More, Yes You Are, You Are Not and You Have Nothing, Anemic's irreverent appropriations of language and visual culture offer a confrontational and darkly comedic perspective on contemporary social behaviors and consumerist tendencies. In such way, the artist offers a witty, bordering-on-sarcastic look at the way people interact with one another and with their environment.
Anemic's irreverent appropriations of language offer a darkly comedic view on our society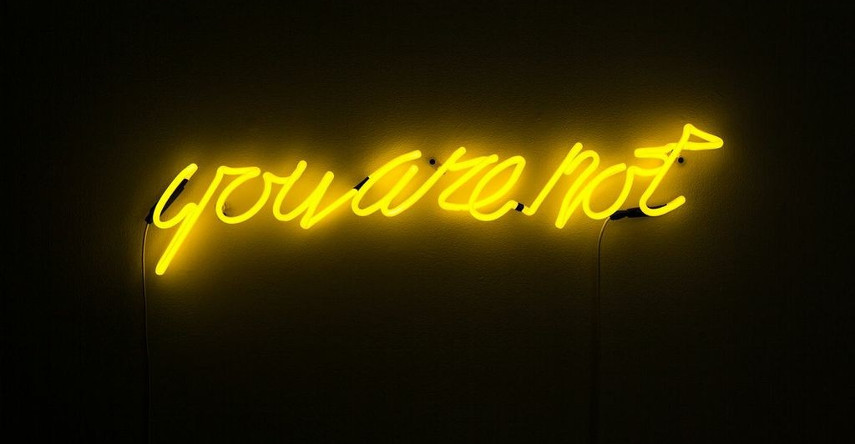 The Almighty Dollar
The examples of his exhibited works are neon sculptures that are juxtaposed with objects such as locks and machetes. In such way, even canvas, perhaps the most orthodox medium of all, is transformed into something revolutionary by being burned into an image in lieu of paint. In his recent works, Anemic sets his artistic sight on one of our most desired possessions - money. Don't Stop Using Me, You Are My Slave, You Like Me - phrase after phrase, the artist manages to convey powerful messages and confronts us with our ever-lasting greedy desires.
Setting his sight on money, the artist confronts us with our everlasting greedy desires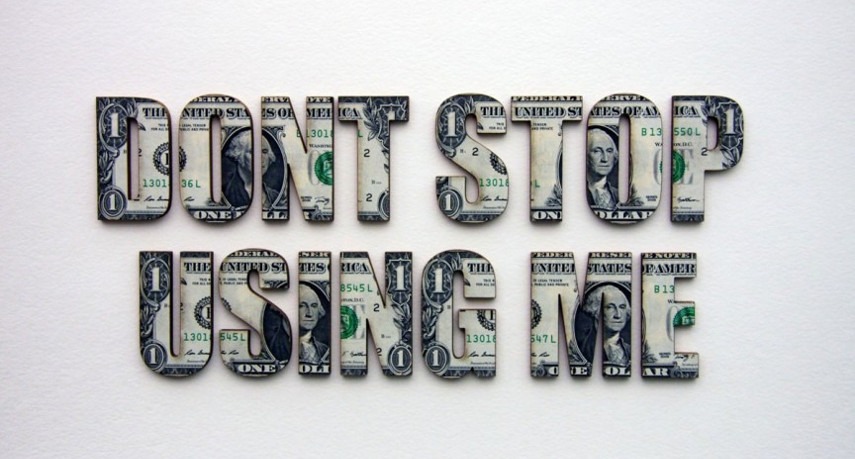 Ruby Anemic's Works at the Exhibitions
Ruby Anemic has exhibited widely throughout Europe – mostly in Berlin and Vienna, and internationally in the United States – in Los Angeles and New York. His work is included in several private and public collections, such as Daimler Contemporary Collection, Germany, Angel Collection of Contemporary Art, Tel Aviv, Philippe Patek, Switzerland and Beth DeWoody, United States.
Ruby Anemic currently lives and works in Berlin, Germany.
All images copyright © the artist