Rudolf Stingel is an Italian artist born in Merano, Italy in 1956. This conceptual artist is best known for his unusual installations. Stingel gained his prominence in the late 1980s, due to his monochromatic, silver paintings with blue, yellow, or red tones. In 1989, his work was included in the Venice Biennale, and for this purpose, Stingel created Instructions – a manual of the process of making one of his pieces, and in several languages, once more engaging the audience in dialogue, which is the trademark of his artworks.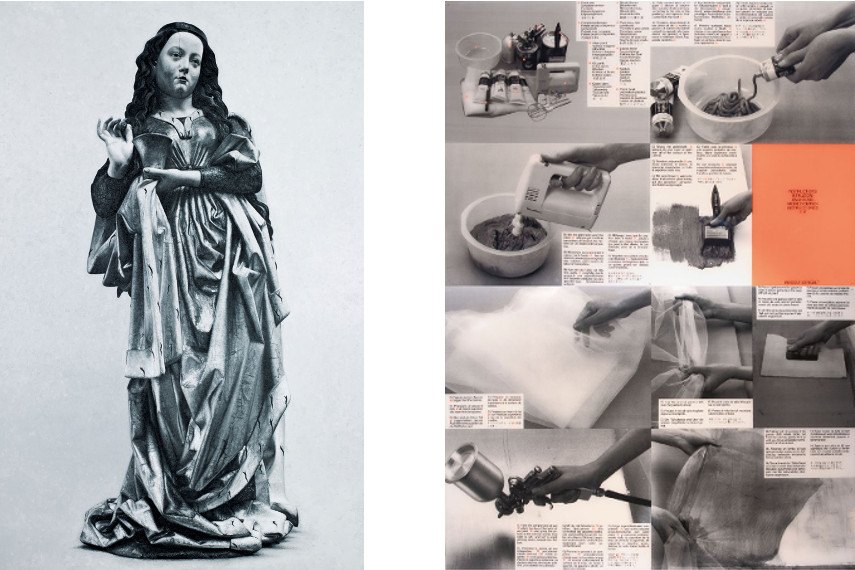 Turning Art Upside Down
The trend started in the 1980s and continues, as Rudolf Stingel keeps questioning the medium of his choice. His own pieces of artwork ask questions such as what is a painting, how is it made and by whom. Rudolf's art, installations, and conceptual projects keep asking this question in their form and content. His choice of materials as turning every notion about art upside down. Authenticity, hierarchy, meaning, context, it is all being doubted and reconceptualized. The audience is welcome to participate in Stingel's pieces, which he bluntly communicates in his aforementioned work Instructions. Stingel is well known for completely covering exhibition spaces with carpeting or malleable silver sheet that would overlay panels, inviting viewers to mark them as they wish. This concept serves to set the art free from the imprisonment of the canvas, steady materials and even the hand of the artist.
Stingel questions every notion of art and painting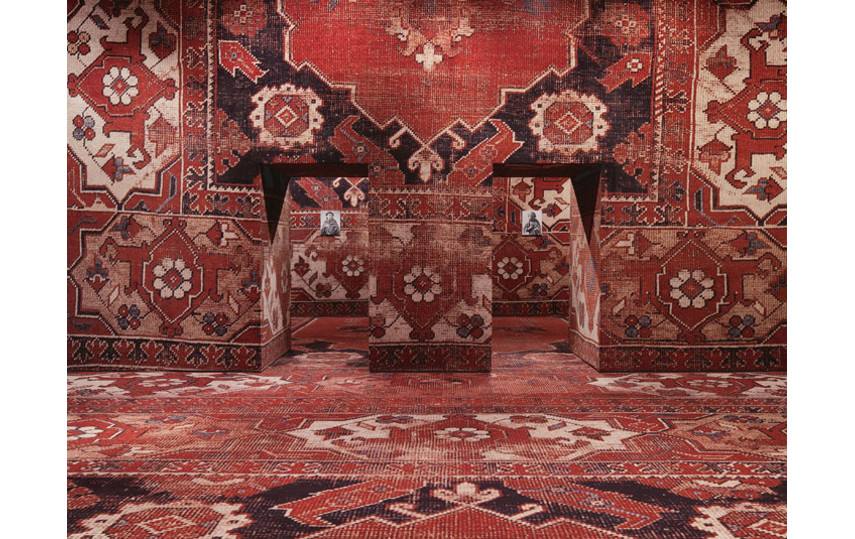 Dialogue with the Audience
Rudolf's perception of art makes it a two-way street, more than just something that the artist creates, and the audience observes in awe. The reaction of the audience, their involvement in the process is what engages it in a dialogue about the perception of art. Rudolf keeps exploring the process of creation by using conceptual art and unlikely installations. His art invites the audience to interact, as he announces a different kind of artistic process. His artworks develop as a sort of public collaborations, thus making aesthetics relations more than just a notion. Stingel's use of ready-made materials such as carpet, cast polyurethane and Styrofoam challenges every contemporary notion about painting.
His works invite the audience to interact, announcing different artistic process
Traditional Compositions
It is not only these break-through artworks that Stingel produces. There are also his more traditional-seeming, good old oil-on-canvas compositions, that range from photorealistic to blurred, positioning his paintings as a repository of memory, unreliable in its nature, and indubitably mediated by the artist's subjectivity. The artist's abstract paintings are single colored on canvas, with silver paint sprayed on through a piece of gauze. A very much similar technique is used for his works on paper, where he applies oil paint through the tulle. Once again, Stingel plays with the spectator's sense of aesthetics, turning him into an active participant, much more than just a viewer. He never seizes to challenge our preconceived notions and questions of cultural hierarchy, the mythology of the artist and his position in society, or modes of production.
Stingel positions painting as a repository of memory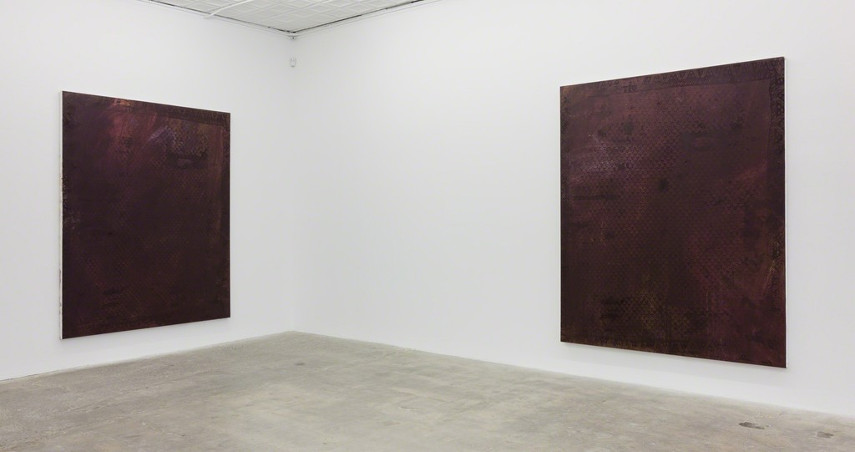 Art of the Untitled
For some installations, Stingel covered walls or floors with silver metallic Celotex panels, a kind of insulation material. This was an invitation for the visitors to leave marks. The first installation of this kind was at 2003 Venice Biennale, then in 2007 at the Museum of Contemporary Art, Chicago an exhibition that marked his mid-career retrospective, and traveled to the Whitney Museum of American Art. When the panels were ready, i.e. had results on them, the marks of the audience, Rudolf Stingel made a selection out of them, in different dimensions and had them cast in metal and plated gold. Thanks to a procedure of copying panels as precise as possible, their character, with detailed marks of the audience are kept. So, we must ask the question - who is the artist in this scenario?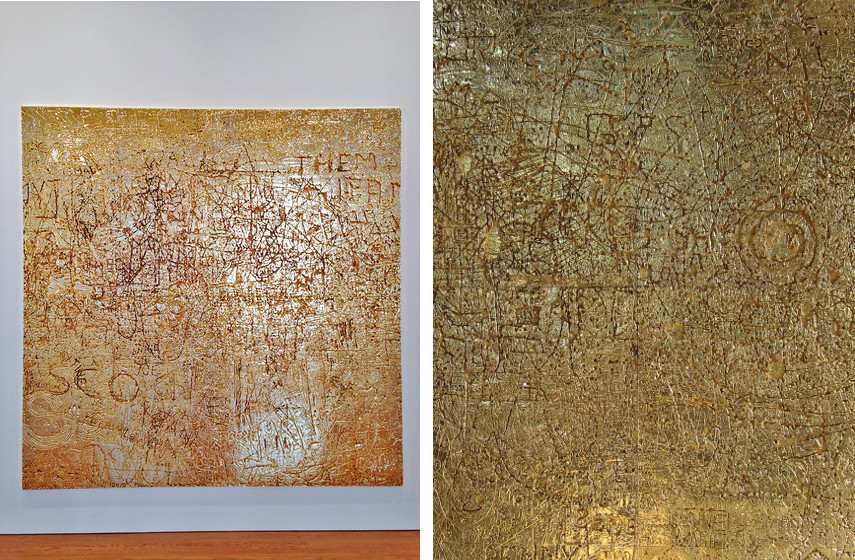 The art of Carpeting
The architectural context of painting is conveyed through the carpet as a medium. In his unique manner of redefining the meaning of painting and its perception, Stingel places the carpet at the core of his poetics, moving it from just a piece of furniture to a place of paradigmatic stance. It serves as an inspiration, with a variety of textures and typologies, it is an autonomous pictorial element. Covering both walls and floors, the artist creates a continuity that overthrows the ordinary spatial relationships that the viewer is accustomed to.
Rudolf Stingel lives and works in New York and Merano, Italy.
Featured image: Rudolf Stingel - portrait - photo courtesy of the artist