Giacomo Bufarini, better known as RUN, is a London-based Italian artist whose works can be seen adorning on streets from China to Senegal. His recognisable style shows a level of detail and complexity rarely seen in street art today, evidenced through his vivid rendering of interlocking bodies in symbolic poses, pattern-like, friezes in bright, arresting colours. RUN is interested in street art as a language of communication, creating playful characters that speak to diverse audiences on multiple levels. The expansive scale of his works captivates the viewer, affecting a renaissance of muralism that reaches beyond the boundaries of street art.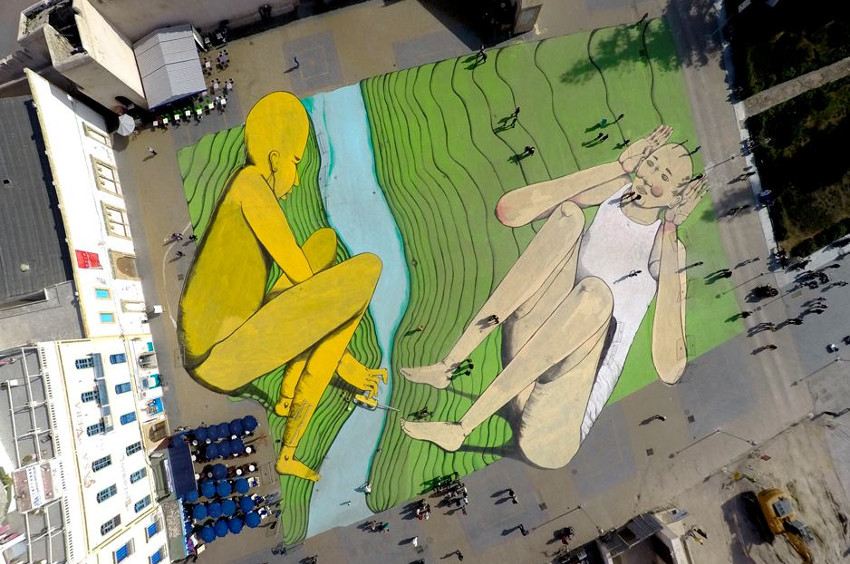 RUN's Art
RUN started graffiti painting on lorries, trains and walls when he was very young and his first big wall painting was in 2003. His inspiration comes from freedom, originality and quality. RUN's name is inspired by a Cypress Hill song and for him it is like having a tattoo when you are young, which does not necessarily have a deep meaning, but stays on your skin forever. RUN creates murals by painting walls publicly. Since his fame, he has been able to host various galleries and spaces. He has participated in private festivals all around the world. His work has also seen the eyes of many through public commission projects.
RUN's inspiration comes from freedom, originality and quality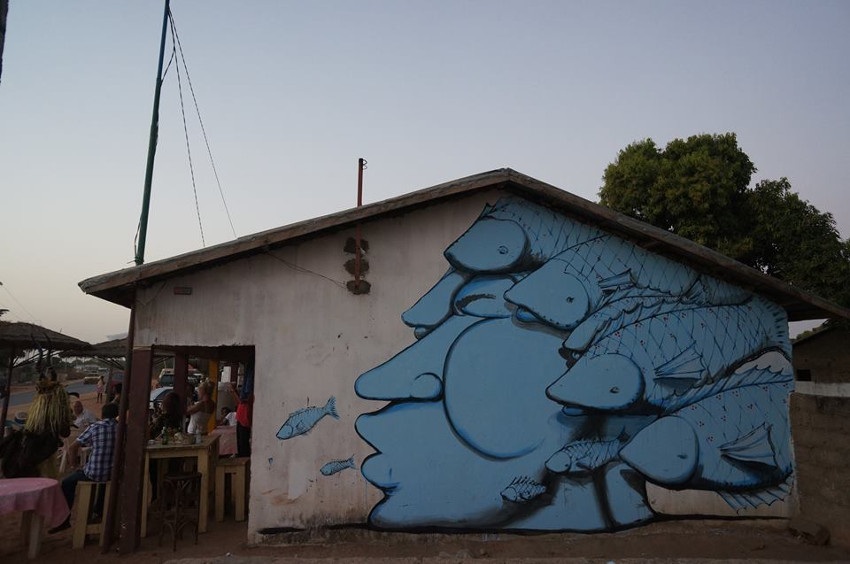 Leaving Traces of Art for Future Generations
RUN is a muralist and he believes that the term street art does not make sense. He states "We create public art and public intervention on the street." Life shall be lived regardless and it is well worth it. He also believes that the biggest accomplishment and artist or person can make is to be able to leave a trace of their presence in the future and publishing a book. RUN's greatest goal is to be able to travel, worldwide, through his art work. He also wishes to be remembered, through his work, by the future generations. The most fulfilling experience of his work comes through working with beautiful and interesting people. This is what ultimately makes his project work interesting.
The artist is represented by Galleria Varsi and Hang-Up Gallery in London.
Featured image: RUN - work in progress
All images courtesy of the artist