Rune Christensen is a Danish contemporary artist born in 1980. He is well known for his graffiti and paintings, as well as his working philosophy of creating art within art.
Art by Rune Christensen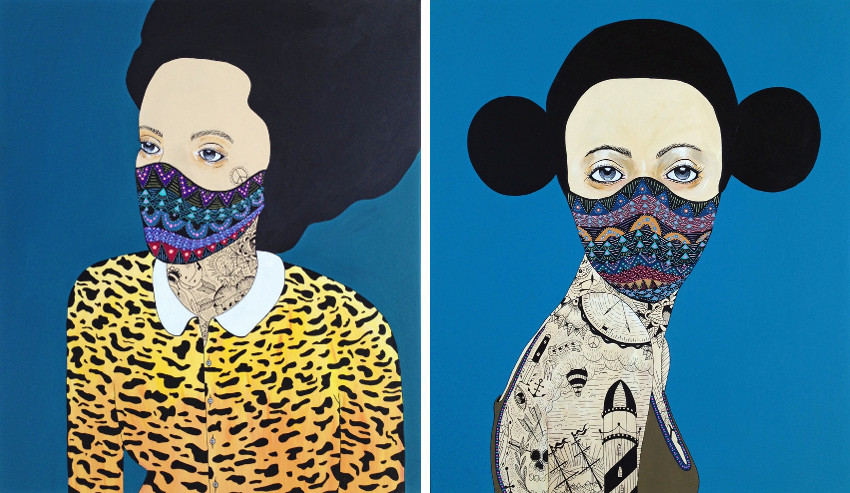 He draws inspiration from his travels. In the last several years, he's been to China, Nepal, India, Sri Lanka, Maldives, Jordan, Egypt, Kyrgyzstan, Malaysia, Canada, USA, Indonesia, Philippines, Ecuador, Peru and Bolivia. Color, scent, even musical taste and architecture of these countries are very different and feel distant to northern-born Christensen. Simply visiting new places, getting to know new people, fills the artist with creativity, as emotions and thoughts are expressed in a beautiful manner.
Art by Rune Christensen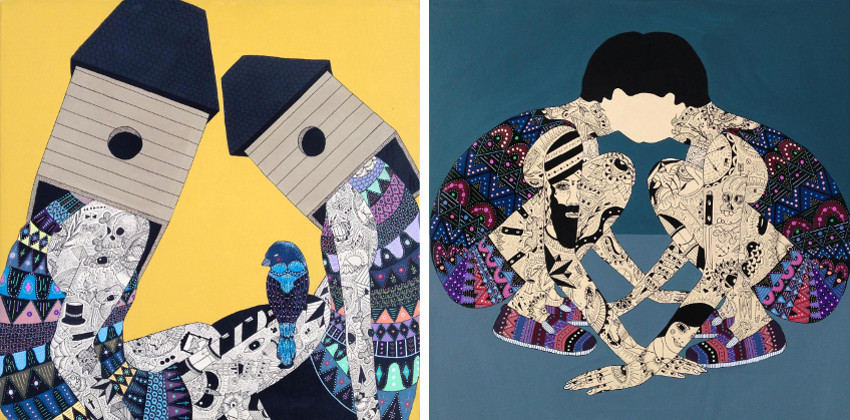 In a way, all of his work represents battle that is happening inside the artist, a fight between what the people try to hide and what they really want to say. Differently put, the truth about who we really are against the way we represent ourselves. Starting point are photographs and memories from his travels. The artist mainly uses Posca pens and acrylic paint. Roots of his painting are in graffiti, where the sketch and shape is created first and then filled with color. Distinctiveness and uniqueness of Christensen's work lies in the use of symbol, drawing and text on the skin of the people portrayed in his artworks, thus creating something he is famous for, art within art.
Art by Rune Christensen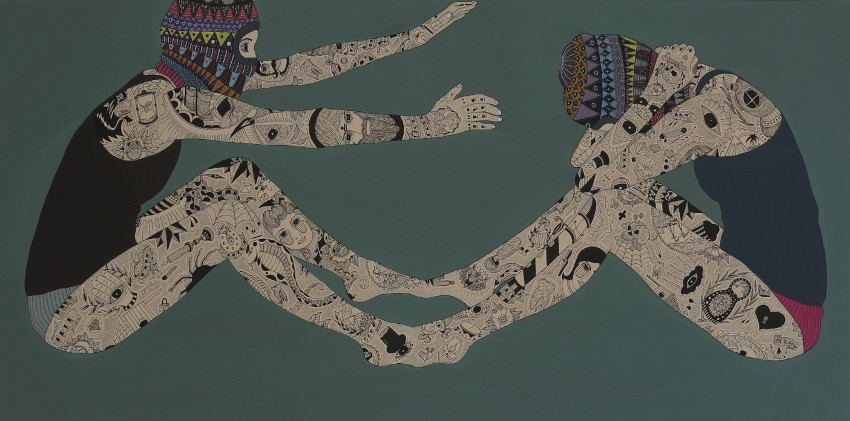 He is represented by 19 Karen Contemporary Artspace in Mermaid Beach, Australia.
Rune Christensen lives and works in Denmark.
Featured image: Rune Christensen in his studio
All images courtesy of the artist