Rupert Spira is an English studio potter and writer, famous for his carefully crafted minimalist bowls as well as his career in spiritual practice and writing. The skill of using a potter's wheel is a central part of Spira's work. He was the apprentice of some important ceramic artists and thanks to such training he set very high standards of his project. He pays extraordinary attention to every single detail and the versatility of his pieces is great – he creates both miniature and large-scale pieces, some of them are monochrome while the others are decorated with hand-written texts.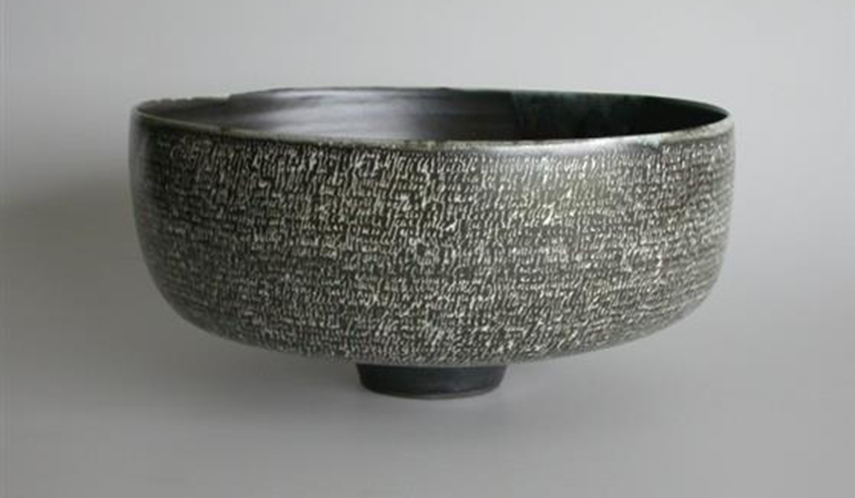 Spira's Studio Pottery
Rupert Spira was born in London in 1960. He earned his degree at West Surrey College of Art and later on became an apprentice at Wenford Bridge Pottery. In 1996, he opened his own studio at Church Farm, in Shropshire. His early work has a very traditional and practical feel and includes various teapots , plates and vases. Even though Spira still makes functional pottery, he is better known for his more complex studio pottery. His best, most popular pieces contain poems written on their surface. The authors of these poems are both the artist himself and Kathleen Raine, who is the famous British poet. The poems are usually inscribed into the glaze of Spira's work, using the sgraffito style. The artist's pieces greatly vary in their size – he makes both tiny prayer bowls as well as large open bowls, which are over 50 cm in their diameter. In addition to his bowls, Spira also creates groups of cylinders of different sizes, which look beautiful when arranged together for an exhibition. When it comes to colors, Spira works mainly in limited palette. A lot of his pieces are white, off white and black, but occasionally he makes a change and creates brightly colored pieces, such as his elegant deep red glazed bowls and yellow tea sets. Spira started exhibiting his work in the early 80s and his pieces can be found in numerous galleries across Great Britain as well as in several international private collections.
Even though Spira still makes functional pottery, he is better known for his more complex studio pottery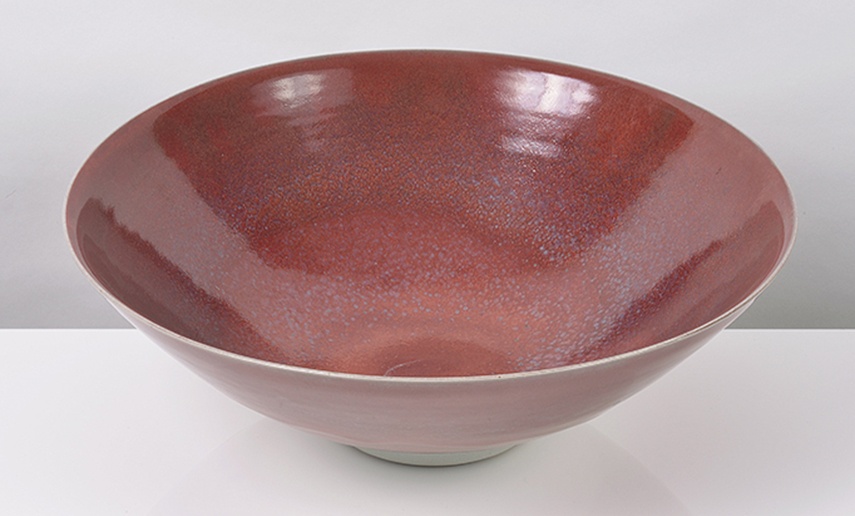 Meeting of Art and Meditations
In addition to his career as a studio potter, Spira is also a spiritual writer and teacher, engaged in the practice and philosophy of Non Duality, which is also called Advaita in Sanskrit. The main point of Non-Duality teaching is the belief that we are the souls who create the illusion that there is an outside world. In this sense, major aspects of outside world and reality as we know it are considered non-existent and what remains is based purely on the intimacy of our inner experience and true self. Spira explores the nature of human experiences and perceptions in his essays, books, videos, and lectures. He has published a couple of books related to his teaching as well as a few DVDs with interviews and lectures. He also organizes regular spiritual meeting events, video conferences and retreat gatherings dedicated to Non Duality and these events are held in the UK, Europe and the US.
Rupert Spira is also a spiritual writer and teacher, engaged in meditation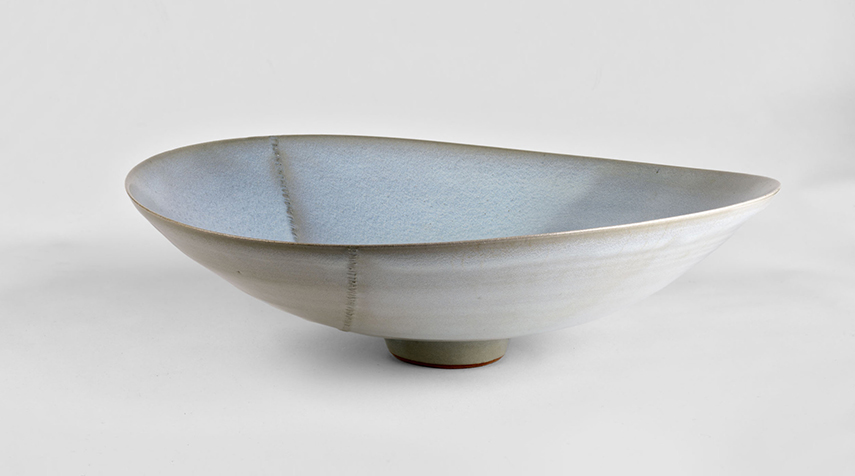 Exploring the True Nature of Reality
Rupert Spira's particular life philisophy and his unique approach to human perception, experience and consciousness have certainly influenced his art. His pieces are highly elegant and clean cut, and they always seem equally beautiful and functional, which is the result of the artist desire to create pieces which are in the harmony of the nature and human mind as well. Spira divides his time between studio work and lectures, and his spiritual texts as well as his modern, yet delicate pottery pieces are highly praised not only in his native country, but also worldwide.
Rupert Spira lives and works in Oxford, UK.
Featured image: Rupert Spira's portrait - image via youtube.com