Concentrating on the female torso, Ruth Aizuss Migdal is unafraid to invoke the glorious and tenacious power of the female form through a stylistic evaluation of human anatomy. Separate pieces of cast bronze components are treated as puzzle pieces, which Migdal will assemble to create new arrangements. Through processes of deconstruction and reassembly, Migdal builds layers and organic contours that transform our understanding of the female form.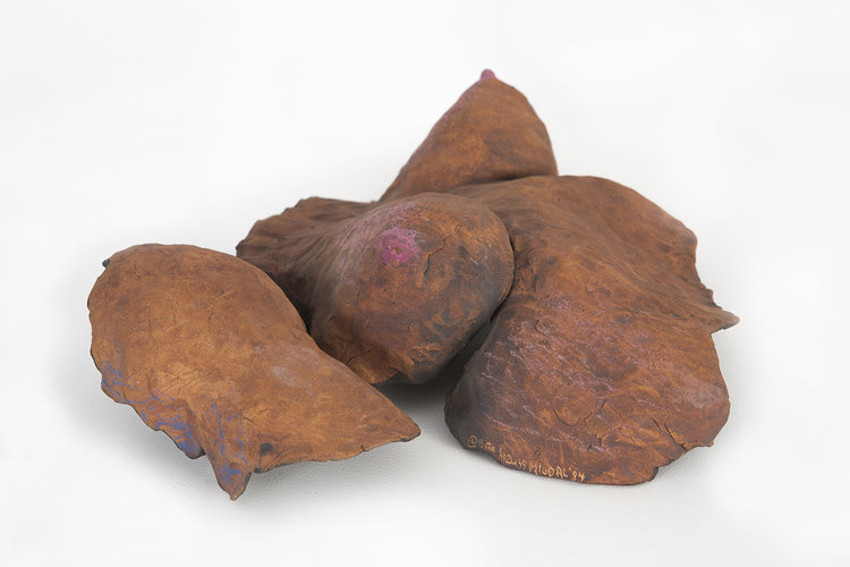 Exhibitions and Teaching Career
In the 1960s Migdal made her entrance onto the Chicago art scene on Ontario Street, the city's then preeminent gallery row located near the old site of Museum of Contemporary Art, where she exhibited work in solo shows at Adele Rosenberg Gallery (1962, 1966) and Michael Wyman Gallery (1974) and the Chicago Vicinity Competition hosted by the Art Institute of Chicago (1958, 1959, 1961, 1962, 1973, 1977). Her work has also been displayed at Hyde Park Art Center, Chicago Cultural Center and EXPO Chicago. Her work has been shown across the United States and abroad. Migdal is a Professor Emeritus of Art at the City Colleges of Chicago. She is currently the Sculpture Curator at Cliff Dwellers.
The artist is represented by Matthew Rachman Gallery.
Ruth Aizuss Migdal works and lives in Chicago.
Featured image: Ruth Aizuss Migdal - Reclining, 1985
All images courtesy Matthew Rachman Gallery