Allowing someone to enter your personal space could be a difficult decision. Especially if they're interested in documenting your privacy and emotions. Ruth Kaplan is a Canadian photographer who's found a way to approach people and take their pictures while they are vulnerable. The moments of pure faith, waiting for the authorities to allow the refugees to immigrate to Canada, or bathing and being nude and unprotected, these are experiences that allow a deep insight into a person's soul. All of her subjects have given her explicit permit to take their photographs, and yet there are some lines she would never cross.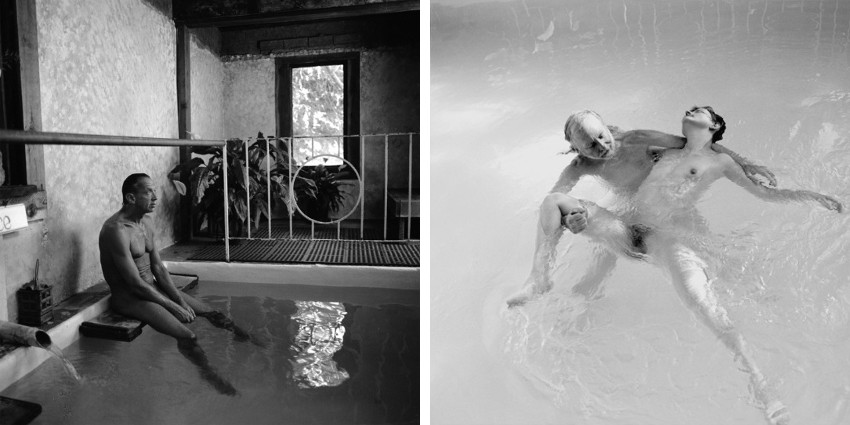 The Blind Faith
Kaplan's intent as a photographer is to document the things she finds most interesting – refugees pending immigration, people engulfed by the spirituality, and bathers in spas and hot springs. She is not quite sure what lead to her fascination with churches and their traditions since her interest in religion is minimal. When she first began photographing inside the churches, she worked slowly. The main focus was on letting people get used to her presence, so she would just sit, observe, and listen. After taking pictures of bathers in hot springs for more than a decade, she knew that respect and patience are keys to successful work. However, the world of religion is quite different. The physical expression of faith is encouraged, people seem like they are players on a stage, and sometimes they are something more primal.
Patience and respect were important when photographing bathers, but churches were very different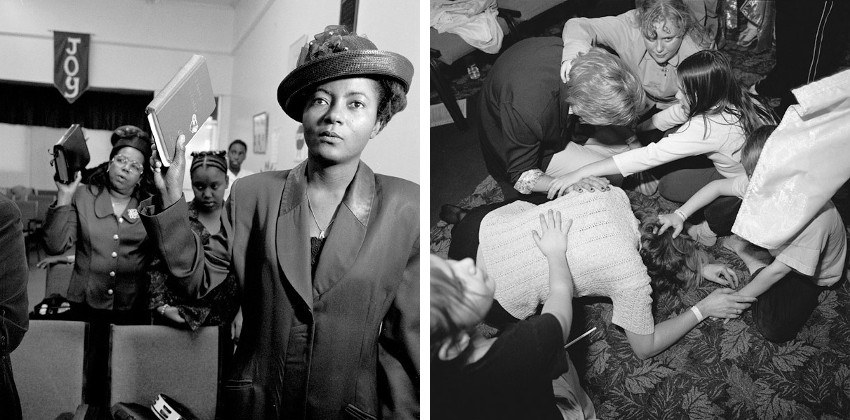 Celebrating the Nude
She studied Photographic Arts at Ryerson University, Photography and Painting at Concordia University, and she received her Master of Fine Arts, Documentary Media, from Ryerson University, School of Image Arts in 2010. Kaplan was involved in numerous workshops and has worked as a lecturer and instructor at Ryerson CE, OCAD University, and Sheridan College. She has received several Canada Council, Ontario Arts Council and Toronto Arts Council grants, as well as National Magazine Awards, and has exhibited throughout Canada and the USA.
Kaplan is also known for photographing bathers in hot springs, where she focuses on transcendence and celebration of the epic nude, the acceptance of the human body, with all of its flaws and imperfections. In the beginning, rejection was the dominant way of communication between the artist and her subjects, as the people wanted to keep their privacy intact. In order to make people change their minds about being photographed, she often had to become a member of the place where she wanted to take the photographs. That was the first step in people saying yes to her. Later she discovered nudist hot springs all over California, where the people were a lot more open-minded to the idea of being photographed. She even traveled to Eastern Europe in search for the traditional bathhouses, where social bonding was as important as good health.
The focus is in the human body and the acceptance of all of its flaws and imperfections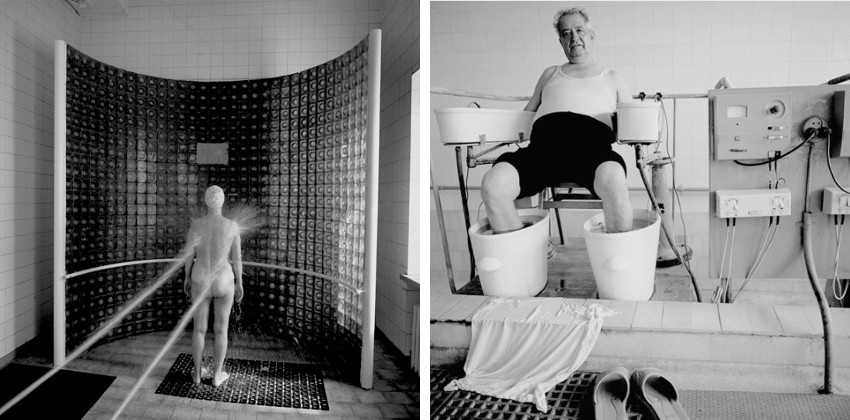 The Intimacy
Her work describes intimacy within a public sphere. No matter where she takes the photographs, Kaplan always seeks to document social behavior through physicality. She celebrates the human body, be it submerged in the waters of hot springs, or surrounded by the religious spirituality. The different subjects only mean taking a slightly different approach – the ultimate goal remains the same.
She is represented by Stephen Bulger Gallery in Toronto.
Ruth Kaplan lives and works in Toronto.
Featured image: Ruth Kaplan - Toronto Airport Christian Fellowship #3 (detail), 2006
All images © Ruth Kaplan