Experimenting is one of the crucial reasons the society and technology were able to progress up to this level. It's the core of science, but it also carries an incredible significance for the world of art. Ryan Estep is an American artist who enjoys in making his work harder by experimenting with unusual materials that are not necessarily used in the art. Things like dirt and a mixture of black pigment and Lidocaine (a skin numbing agent that even makes his things fumble while he creates the famous monochromatic paintings) aren't purported and widely applied, but they certainly provide far more opportunities for greater artistic expression.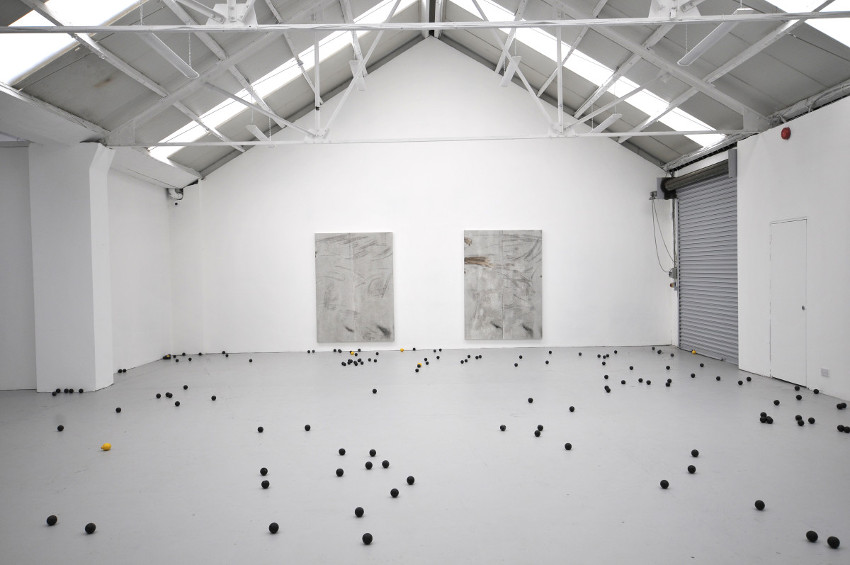 A Tactile Experience
Estep approaches his art with an understanding that paintings should be engaged through tactile experience, as the "hand of the artist" idea constantly gets renewed with fresh and untainted credence. With an attitude that process is far more important than the aesthetics, the artist tends to work in series, where each of them follows a specific set of premeditated steps that determine his gestures but have no influence on the final appearance of the artwork. In the Sterilized Dirt series, he takes ordinary dirt, mixes it with an organic disinfect before heating it up to 600 degrees Fahrenheit, a process which kills all that's organic and prevents further penetration of bacteria. While asking a seemingly banal but deeply existential question of what do you call dirt that's been sterilized no longer inherently dirty, Estep silk-screens this now aseptic material onto canvas and re-stretches it while still wet, inscribing his own artistic presence into a work born of scientific transformation and protocols.
What do you call dirt that's no longer dirty?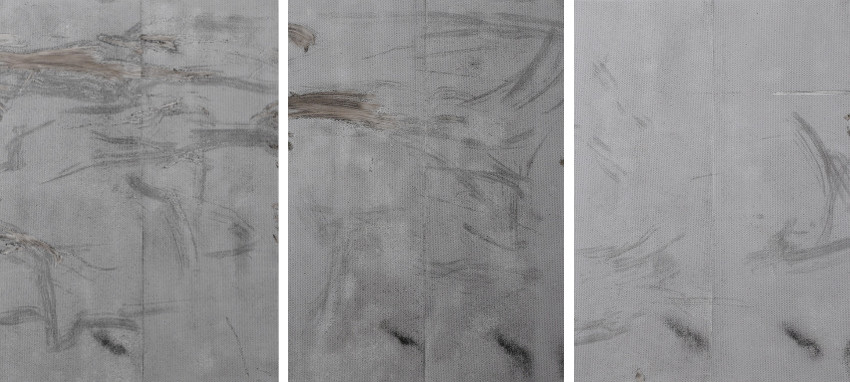 No to the Traditional Venues of Expression
He was born in Midland, Michigan, and studied at the Michigan State University, East Lansing, MI, where he received his BA, and at the Ohio State University, Columbus, OH, where he received his MFA in Drawing and Painting in 2009. His first artistic experience came at the age of five when he, driven by the protest, boredom, and a possibility for trouble, carved his initials into a wooden dresser. Those exact sensations he continues to pursuit in his projects even today. Speaking chronologically about what comes first, process or materials, Estep states that if there's even a ''first'', it's a species of reckless anxiety that shapes the idea into a material or process. He worked as a construction worker trapped in between repetition and fatigue, and his mind began to wonder, shifting his focus towards art. Around the same time, he realized that traditional venues of expression never fully vetted the world around him, so he understood that the experimentation and constant search for suitable materials and processes are going to be his individual journey through the world of art.
It's the reckless anxiety that shapes the idea into a material or process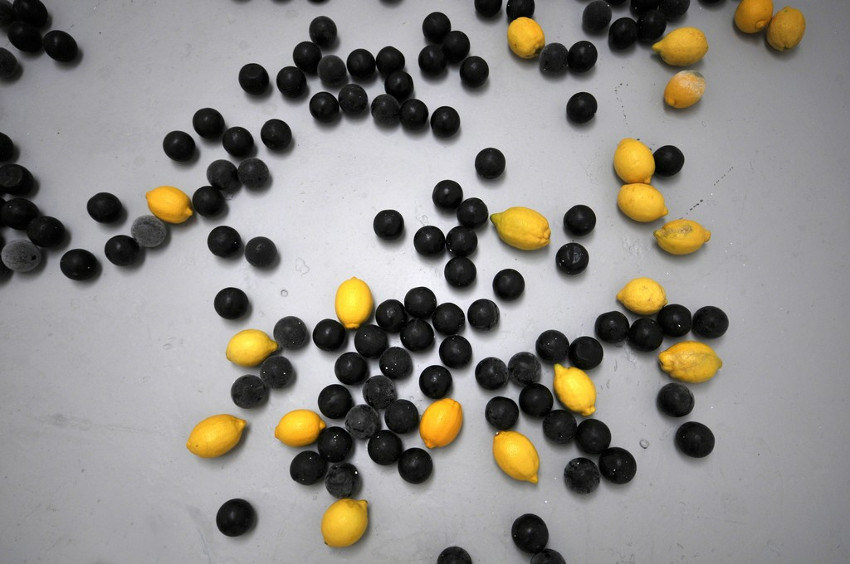 The Wanderer
With the knowledge gathered from his background as a manual worker, Estep seeks inspiration by wandering around the construction sites, often sourcing raw materials intended for his latest creations. His experimentation with working methods emphasizes the physicality of the materials, while the process takes on a form of a performance, where the artist himself becomes influenced by the properties of the materials, like the Lidocaine. The ending products represent the dynamic struggle between the artist's hand, process, materials, and the unavoidable element of chance.
Ryan Estep lives and works in New York.
Featured image: Ryan Estep - portrait, image via wmagazine.com
All images courtesy of Ellis King Gallery