Cyril Vouilloz, aka Rylsee, is a Swiss artist with a background in typography, design, and mural painting, inspired by moments of everyday life.
Cyril was born in Geneva, Switzerland, but has been traveling a lot. For instance, he has been living in Vancouver East side where he worked as a designer, curator, and co-organizer at REDGATE's art shows and cultural events. After a year, he moved on to explore Brazil for a couple of months. On every travel he does, Rylsee learns something new and fresh to add to his obsession – words and hand-drawn type compositions.
Same as it never was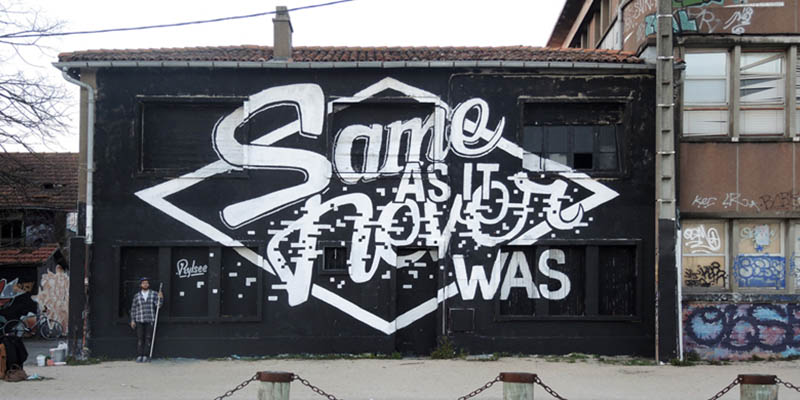 Rylsee is fascinated by every city he visits and particularly its signage, as he is always searching for new inspirations to present ordinary situations and places in a satirical way.
Rylsee is a member of FY! – a group of friends gathered around one passion – art. FY! is a Swiss art and design collective of illustrators and artists, collaborating together on whether just simple drawings or large scale murals.
Indoor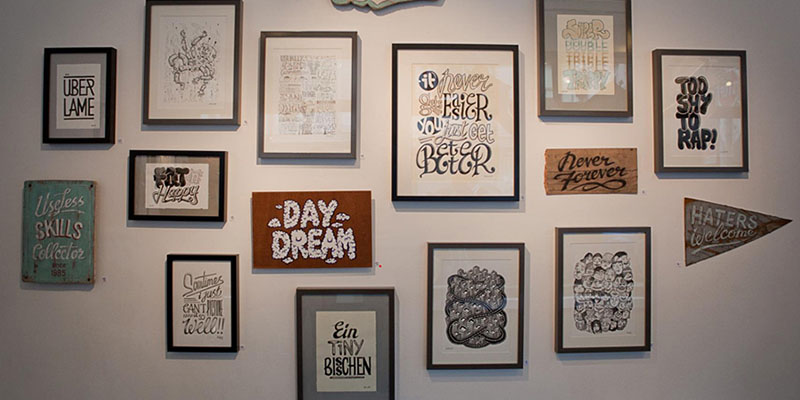 Coming from the street art and graffiti scene, Rylsee dedicated many years of his life to art and skateboard where he found the main source of his inspiration.
Rylsee is currently an artist resident at Urban Spree Gallery, an art and cultural space in the heart of Berlin.
Cyril Vouilloz aka Rylsee is currently living in Berlin, Germany.
Featured image: Rylsee for VIU EYEWEAR - photo credits Mike Wolf
All images courtesy of the artist