Ryuzo Kojima is a Japanese contemporary artist living in Tokyo. He is well known for his deep connection with nature, which is shown in his artworks.
Art by Ryuzo Kojima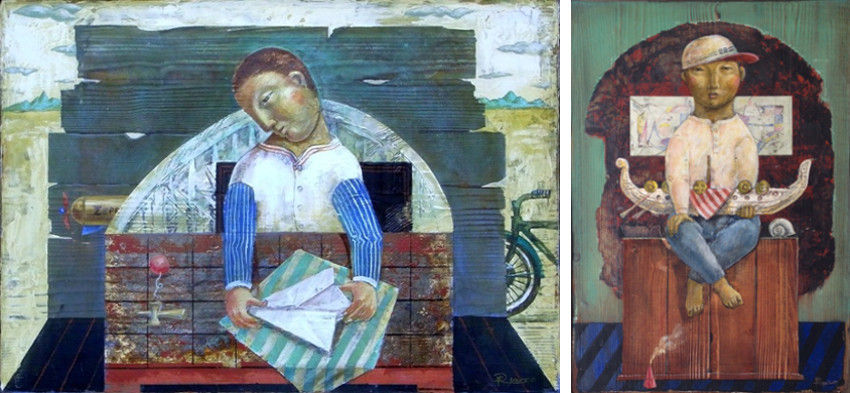 He received his education at Zoukei University in Tokyo, and had exhibitions around Japan's capital, e.g. Ginza Saegusa Gallery, Tanaka Yaesu Gallery, Akasaka Sanko and Koshindo Gallery. Kojima's work is about combination of the nature and the artist's need to express himself. Even the choice of materials used is completely in harmony with ecology, as wood, cloth and paper dominate in artworks. Humans have improved unbelievably in the past 100 years, but have somehow forgotten about the power that nature possesses, and that is its own story about time and space.
Art by Ryuzo Kojima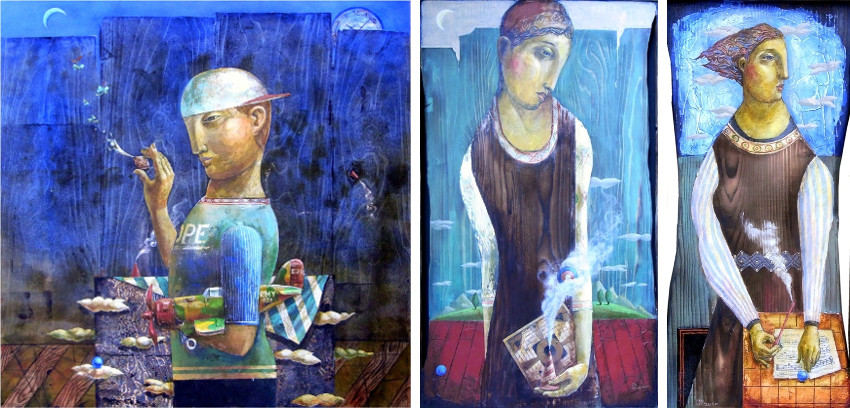 Tsunami that hit Japan, mostly Fukushima/Tohoku, in march 2011 left devastation behind, claiming some lives, and completely changing others. The disaster showed the power of mistreated nature, and Kojima pieces are filled with compassion for all who are affected. Danger of the energy produced by nuclear power-plants also has its place in recent works. Everything in Kojima's work has some relation with nature, and the artist thinks that lives in modern age would be much easier if we would accept all the beauty and simplicity that nature is offering us.
He is represented by 19 Karen Contemporary Artspace in Gold Coast, Australia.
Ryuzo Kojima lives and works in Tokyo, Japan.
All images courtesy of 19 Karen Contemporary Artspace.