With so many different traditions across different cultures, we've seen a myriad of styles, directions, and norms not just in art, but in every other aspect of life. Although it gave us a colorful spectrum of diversity, it led to certain barriers and issues of cultural belonging and separation. Through their creative work, artists may choose to transcend these differences posed by social norms and historic splits, constructing pieces that go beyond cultural separations. This being one of the goals in his work, Saad Qureshi hopes to not only visit these problems in the narrative of his works, but bridge the gap and portray the universal "uniters" that are free of cultural restrictions. Using a variety of materials for his hand-crafted artworks, Qureshi also portrays his fascination with time and its effects on both inner and outer landscapes.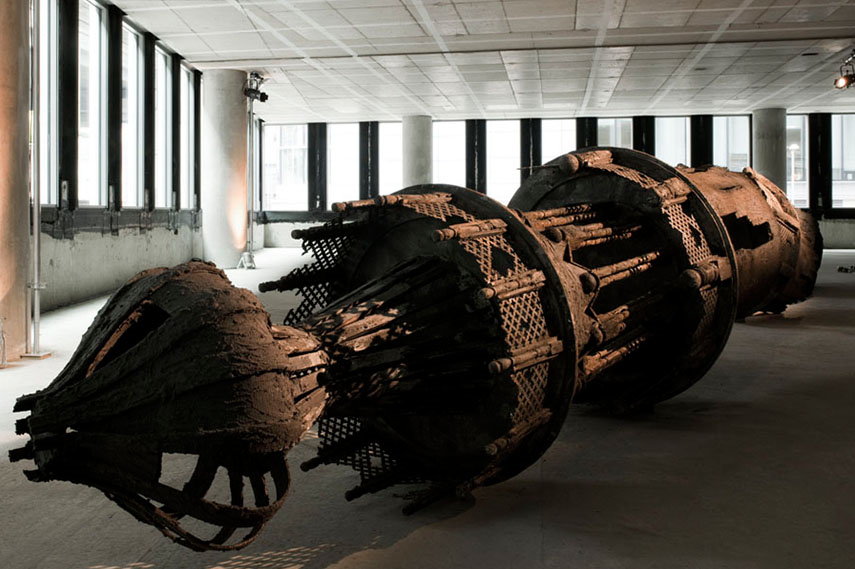 Around the Multicultural World
Born in 1986 in the United Kingdom, Saad Qureshi has always been particularly interested in the existence of the cultural network that permeates the society and what it means to belong to one of its pieces. Exploring this in his works, he often creates objects that touch upon several different cultures, portraying the importance of religion and ethnicity in contemporary times. His fascination stretches further to the concepts of time and memory, investigating their effects on landscapes that he usually portrays in paintings and drawings depicting fictional locations.
Summarizing all of these concepts and perhaps representing Qureshi's viewpoint on the same is his exhibition Other Crescents, Other Moons that was held at Gazelli Art House in London in 2012; the sculptures and drawings are largely based on both Christian and Islamic source material, and he used memories of others and poured it into his work. Using a series of interviews conducted beforehand, Qureshi had created artistic pieces based on other people's reflections of certain places he visited, and thus bridged gaps between several aspects in the same exhibition.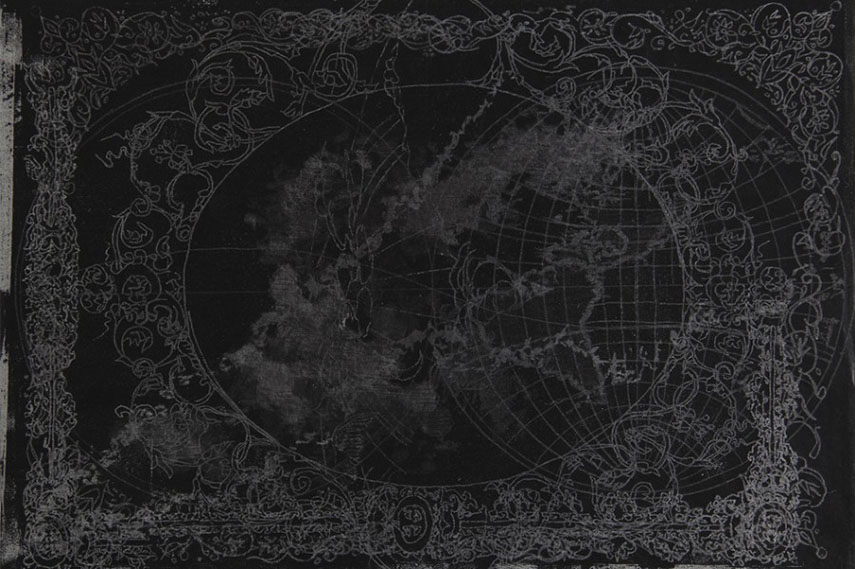 Adding the Human Touch
In creating of his installations and sculptures, Qureshi uses several materials like hair, clay, and burned prayer mats, believing that the artist should "get his hands dirty" when making such pieces for several reasons. His methods draw from the traditions of hand-craft, using natural materials while adding the human touch to it. Involving oneself directly with the making of the piece, the artist instills a certain personal quality into it all the while connecting with the creators of the past. Some of his works evoke a sense of the post-apocalyptic environment, keeping notions of worlds within a world embedded within them.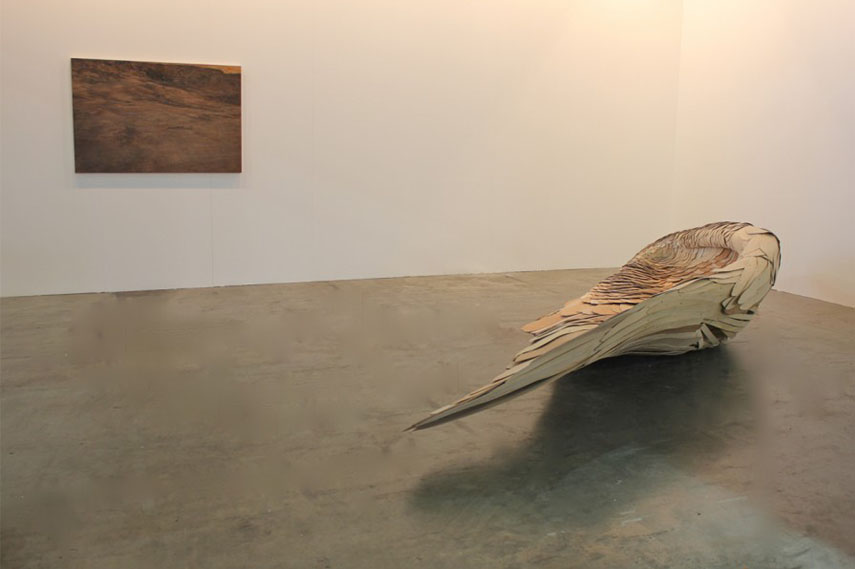 Communicating With Success
Exploring the failure of communications and the notion of belonging in the contemporary society formed of so many cultures, Saad Qureshi creates paintings, drawings, installations and sculptures that have not only been exhibited worldwide, but awarded for their artistic beauty and ingenuity. Graduating from the Slade MFA in painting in 2010, his work has been shown in New York, Hong Kong, Turin, Rome, Dubai, and Istanbul. As the time influences landscapes of his paintings, it is certain to see the career of this young artist thrive in the near future.
The artist is represented by Gazelli Art House.
Saad Qureshi lives and works in London and Oxford, UK.
Featured image: Saad Qureshi. Photo credits ovada.org.uk.
All images used for illustrative purposes only.