Saddo is the pseudonym of Raul Oprea, a Romanian contemporary painter, muralist and illustrator who has exhibited his work in galleries all over the world, including Austria, Romania, Denmark, USA, Canada and El Salvador. He was the founding member of one of the initial Romanian street art group - The Playground.
His work went through different phases and influences, including horror movie posters and comics. He is also influenced by pop-surrealism, mythology and religion themes.
Street Art by Saddo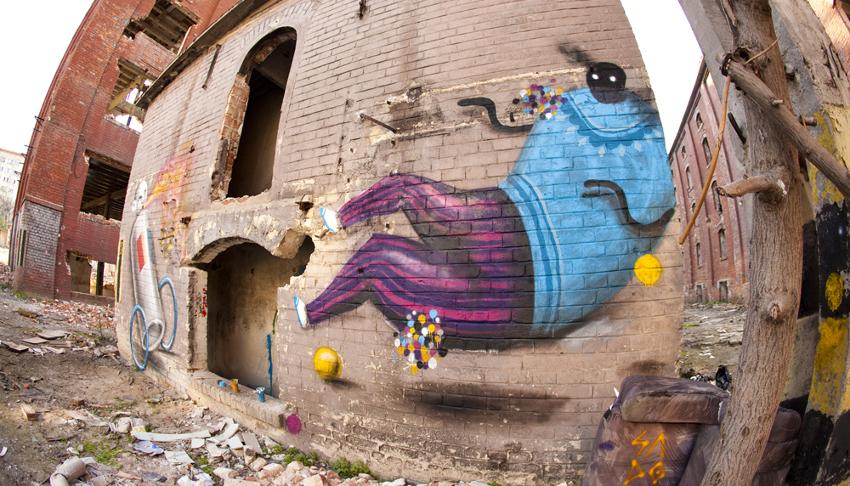 Career beginnings
The Playground
Painter, illustrator and street artist, Saddo was born in 1981. Since an early age he was captivated by stories, myths, fantasy, sci-fi books and movies, particularly the horror and fantasy movies.
He earned a degree from the University of Art and Design in Cluj-Napoca, the second most populous city in Romania. Soon after graduation he started doing street art in the city of Cluj and founded one of the initial Romanian street art collectives - The Playground. They were doing stickers, paste-ups and sometimes murals.
Saddo and Aitsch
Impressed by the fact that graffiti was so free and unpretentious and had no expectations, he slowly got more and more into it. Street art activities changed his world views and the way he perceived the world and art. He discovered a whole new world of different artistic practices, and he began to work as an illustrator for advertising agencies.
Then he moved to Bucharest, the country's capital, where he met his girlfriend, a highly talented artist Aitch, who motivated him to explore new techniques and subjects.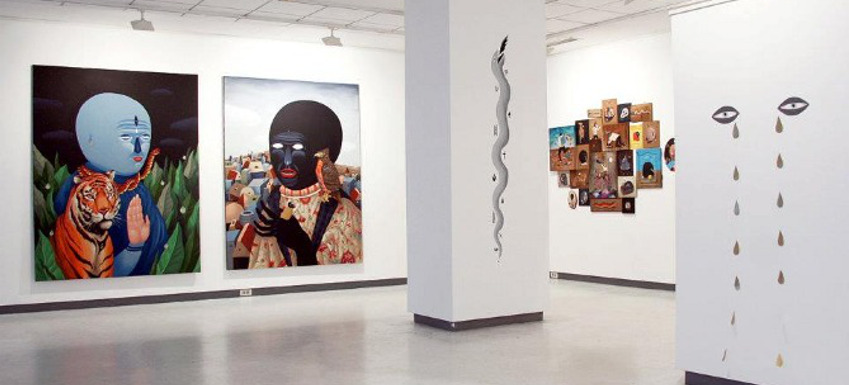 Influences and Imagery
Always attracted towards a fantastical, sometimes bizarre imagery, his paintings often depicts bizarre, weird, uncanny and dreamlike scenes. His style is the eclectic well of mixed influences, ranging from horror movies, comics and street art, to the high gothic masters of 15th – 17th century such as Hieronymus Bosch and Pieter Bruegel the Elder, to realistic illustration, pop surrealism, legends and religious imagery.
The artist lived throughout his native country, but also in Germany and Portugal, permanently being inspired by the local histories and imagery related with places where he lived.
Saddo creates allegorical and spiritually charged imagery with a folk art aesthetic.
Paintings by Saddo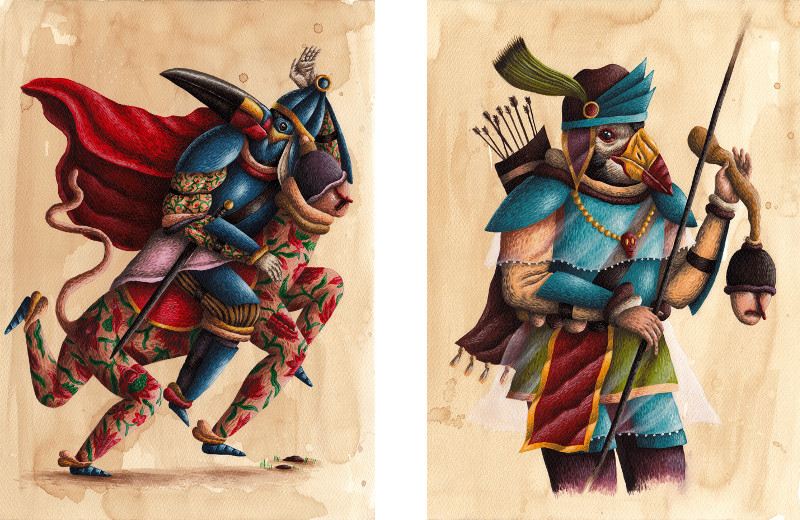 Exhibitions
Saddo is represented by BC Gallery in Germany. A Stranger in the Garden was his recent solo show held at BC Gallery in May 2015. The exhibition presented the latest works by this extraordinary artist, works dealing with the themes of mortality and death. Mainly using acrylic on canvas, the artist's stunning paintings explored some of the most enigmatic subjects of human existence.
He has participated in group show in BC Gallery along with Axel Void, Blo, Jaz, Reka, Aitch and Wesr Figueroa in 2014.
His work was included in numerous exhibitions in galleries throughout the world including Vienna, Austria; Viana do Castelo, Portugal; and Ottawa, Québec, Canada, to name a few.
Recent Work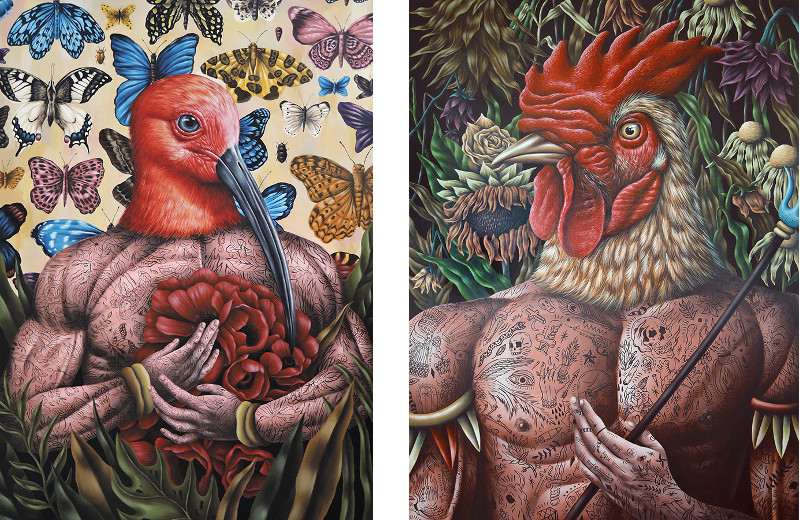 Featured image: Saddo's mural in Bangkok, 2013
All images copyright © the artist