Writing the visual stories, Saidou Dicko's images erase the categories of race, class, religion, intelligence or beauty. Challenging the labels and discrimination, he casts each character in the same light, the one without prejudice – through shadows. His photographs make no difference between the Christian or Muslim, educated or a self-thought, immigrant or citizen. Describing his own creation as the capture of fugitive shadows, the metaphor becomes the main content of the art piece. Characterized by their ephemeral nature, these photographs tell a fictional story about shadow play, but they remain objective considering the fact that they took place in the real life.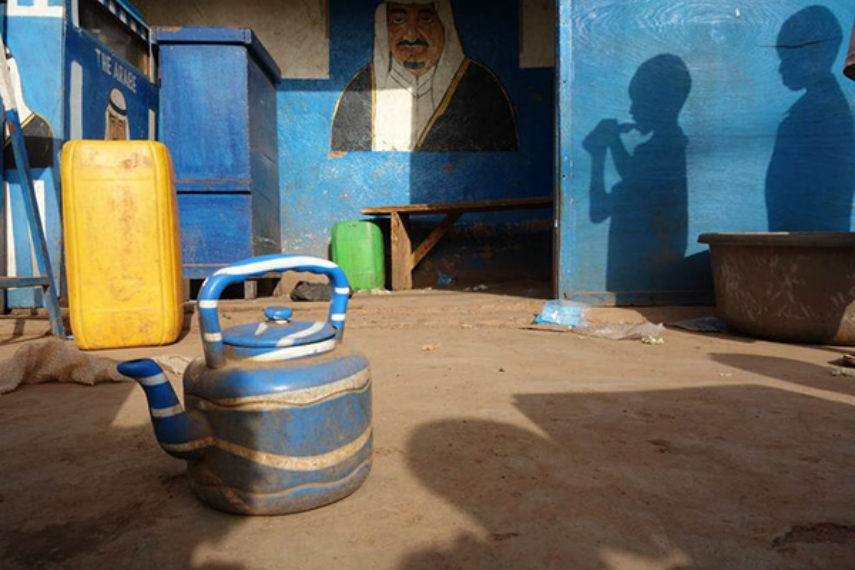 Self-taught Painter and Awarded Photographer
Dicko was born in Deou, Burkina Faso as one of eleven children and since the age of five, he worked as a herdsman in his village. Following the lamb's shadow on the desert landscape, he began to draw. He took his first lessons at the age of fifteen and became a painter of shadows. After attending the local school, he moved to Ouagadougou in order to study French and in 2005 he settled in Dakar where, after twenty years of painting, he discovered photography. Dicko created hundreds of pictures that portray shadows of men, women, children and animals. His work has been shown in several exhibitions in Africa, Europe and America.
Continuously exploring the shadows through different mediums, Dicko transforms the representations of forms, reviving the visual experiences that depend on light. Fascinated by this same phenomena, he slides naturally from painting to photography and video. He exhibited his work for the first time at Dak'Art OFF in 2006 and received the reward for the best promising new artist, from the Foundation Blachere. The next year, Editions Africalia & Roularta Books published his photographic monography named The Shadow Thief.
Dicko began to draw by following the lamb's shadow on the desert landscape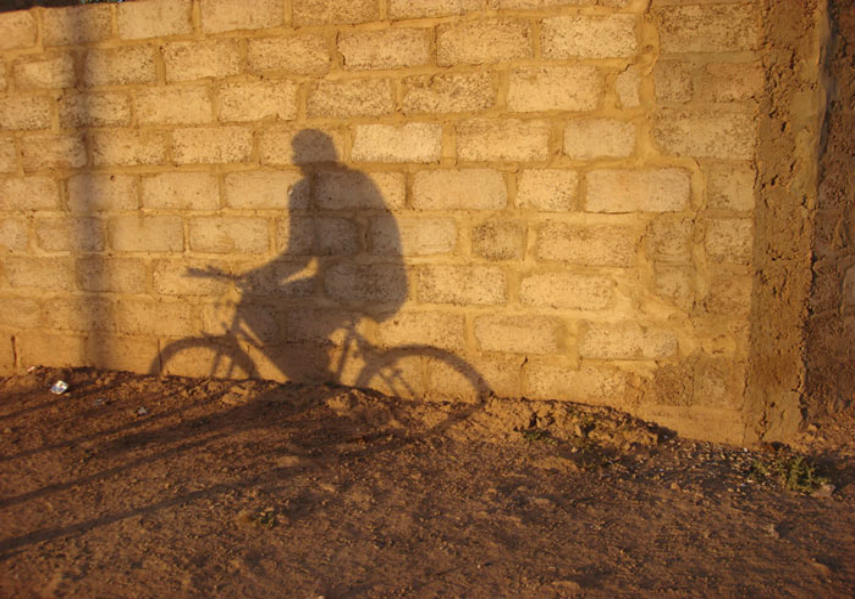 Shadow that Erase the Differences
Learning to draw by following his lamb's shadows across the desert soil, Dicko passed a long way from self-taught painter to discovery of photography. Trying to tell stories about equality, his works that remove the differences are recognized and awarded. Along his way, he misinterprets the realities of time, landscapes and people he meets. Making a bridge between the visual art and figurative expression, his images reveal the culture and habits of the Fulani, one of the best known ethnic groups in Africa that still keeps its nomadic tradition.
Saidou Dicko lives and works in Paris.
The artist is represented by Green Flowers Art Gallery.
Featured image: Saidou Dicko, photo via artist's fb page
All images © artist