Merging the rational, unknown, and unconscious, Saint Clair Cemin creates abstract, organic figures that relate to deepest human emotions. His sensual sculptures owe their shapes to ancient Greece, Art Nouveau, and Surrealism that artists masterly combine with the naïve and folk art of his Brazilian heritage. Encompassing multiple styles, approaches, and materials, his works are rather focused on the juxtapositions of different worlds than on any single one. Feeling restless after staying long in one place, Cemin often changes his residencies, searching for new inspirational and incentive environments, from Sao Paolo, New York, Paris, Egypt, and Bali, to Beijing.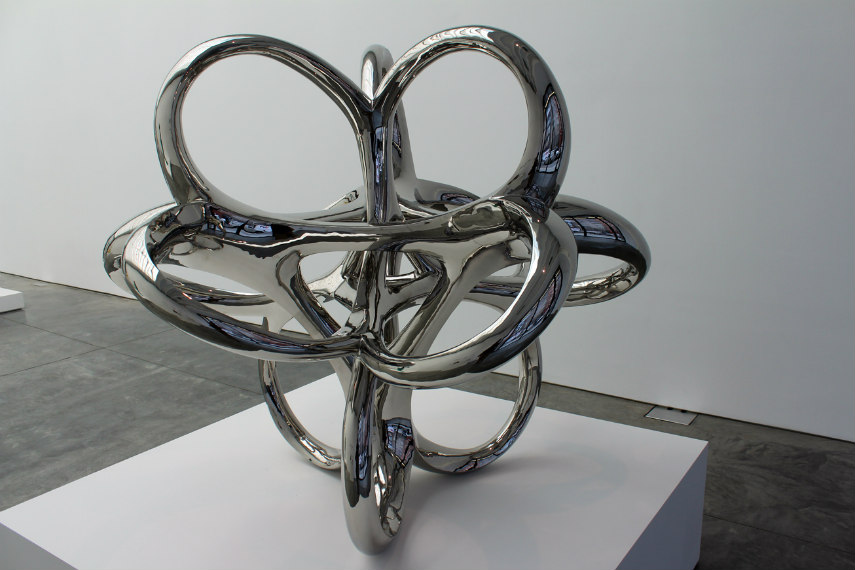 Early Life and Artistic Afirmation
Cemin was born in Cruz Alta, Brazil in 1951. He spent two years of his childhood in a property in rural area of the country where his father, engineer by profession, tried and failed to engage in agriculture. They there lived on a very primitive way, with no running water and electricity, depending on gas lamps during the night. Still, he remembers it as the beautiful time of his life that inspired much of his work [1]. Interested in philosophy and physics, as a teenager he moved with his family to Sao Paolo and started to show tendencies to sculpture and visual arts, drawing illustrations for magazines. He studied printmaking at Ecole Nationale Superieure des beaux-Arts in Paris and moving to New York afterward, the artist worked various jobs, from carpentry renovating apartments and cabinet making, until he finally got to the sculpting, showing The Granny Ashtray, characterized by the critics as the postmodernist piece. The early 80's were the years of his artistic affirmation and integration into the New York's East Village art scene and also the time when he created some of his iconic works that became a part of permanent exhibitions at several prominent institutions, such as Museum of Contemporary Art in Los Angeles. Following his wish to explore influences of different environments on his artistic expression, Cemin moved to Egypt and then Paris, implementing new approaches and materials into his sculptural works. In 2010, he returned to the United States, settling in his Brooklyn studio.
Saint Clair Semin was a part of the New York's East Village art scene during the 80's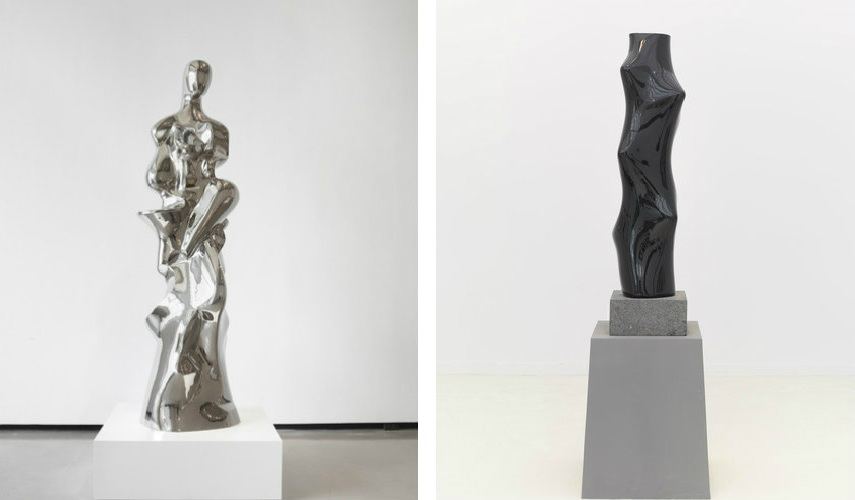 Exhibitions and Recognitions
Since his first public sculpture installation in Reston, Virginia in 1990, Cemin has had several monument placings throughout the world including Open in Schaumberg, Illinois, Tree in Bergen, Norway, Spring in Båstads Kommun, Sweden, and Supercuia in Porto Alegre in Brazil. In 2012, Broadway area was an open stage for his sculptures of which one, named Vortex, placed at the corner of 57th Street and Broadway, was forty feet tall. He is the recipient of the Biennial Award from the Ueno Royal Museum and the Hakone Open-Air Museum in Japan in 1995. Cemin's latest solo exhibition Psyche, held at Paul Kasmin Gallery in New York in 2016, showed the body of work inspired by the tale in which Psyche and Eros are reunited and married by the gods. His work has been exhibited in numerous solo and group shows and was included in the permanent collections of the Whitney Museum of American Art, Fonds National d'Art Contemporain, Paris, France, Emily Fisher Landau Collection, Long Island City, Rooseum, Stockholm, Eli Broad Family Foundation, Los Angeles, Museum of Contemporary Art, Los Angeles, and Inhotim in Minas Gerais, [2], among the others.
The artist is represented by Kunzt Gallery.
Saint Clair Cemin lives and works in Beijing, Paris and New York.
Sources:
Featured image: Saint Clair Cemin in his Brooklyn studio, 2012 - Photo by Brian Harkin