The focal point of the art Sam Durant produces seems to be generating new visualizations of what has become accepted or neglected as part of history. Through his varied installations and sculptures, this American artist explores the political[1] dimensions of different historical or cultural events[2], including the likes of several student riots, the Kent State massacre, the Civil Rights movement, international trade relationships and the struggles between Native Americans and colonizing settlers. The ever-growing range of subjects Sam Durant focuses on is hard to keep a track on for an amateur, but this author is somehow able to keep it all together and make it work despite the vast scope of his artworks. He loves combining different techniques and disciplines in order to make the kinds of results he desires - amongst more conventional creative tools, Durant also regularly operates with ceramic, fabricated globes, printed matter, interactive websites and photography. And out of all those different artistic approaches, Sam has displayed a special inclination towards public monuments which have managed to keep his persisting interest for decades now.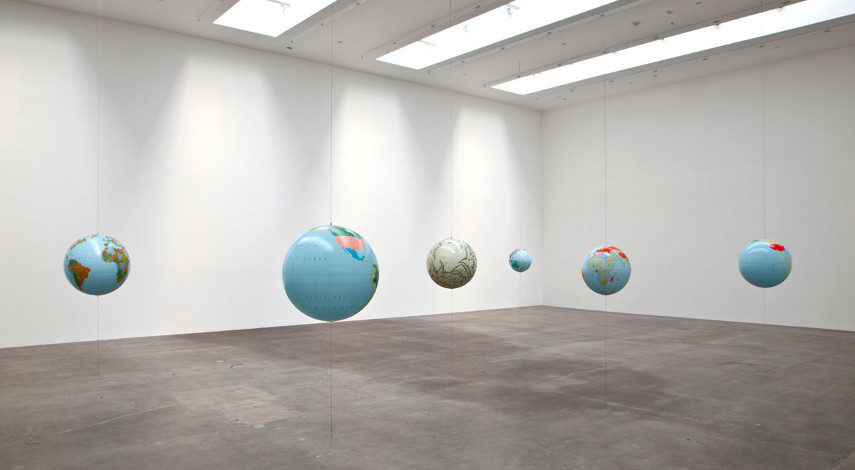 The Historical Aspect of Sam Durant and His Art
Sam Durant was born during the year of 1986, in the city of Seattle, United States. Although much of his work had to be learned in some other fashion, many of things he displayed over the course of his career were learned at the Massachusetts College of Art and California Institute of the Arts where Sam earned a BFA in sculpture and an MFA, respectably. However, studying at these fine institutions has provided the artist with a strong understanding of how to think outside of the box and how to use artistic expressions to their maximums. Right from the start of his career, Durant showed that he wanted to create multimedia artworks that engage a variety of social, political and cultural issues not only restricted to the USA soil. As it remained the case to this day, he would often reference events from history in order to put the entire piece in a certain context and make sure that the viewers would engage the art from a certain desired perspective. Besides the aforementioned topics we spoke about in the opening paragraph, Sam also explored themes[3] such as the varying relationships between culture and politics, southern rock music scene and how modernism shaped the world we know. A lot of Durant's artworks from the 1990s was heavily inspired by the art of Robert Smithson, a fellow artist well known for his shared interest in history and entropy. Besides his artistic practices, Durant also cofounded an organization called Transforma - a New Orleans group devoted to a cultural rebuilding.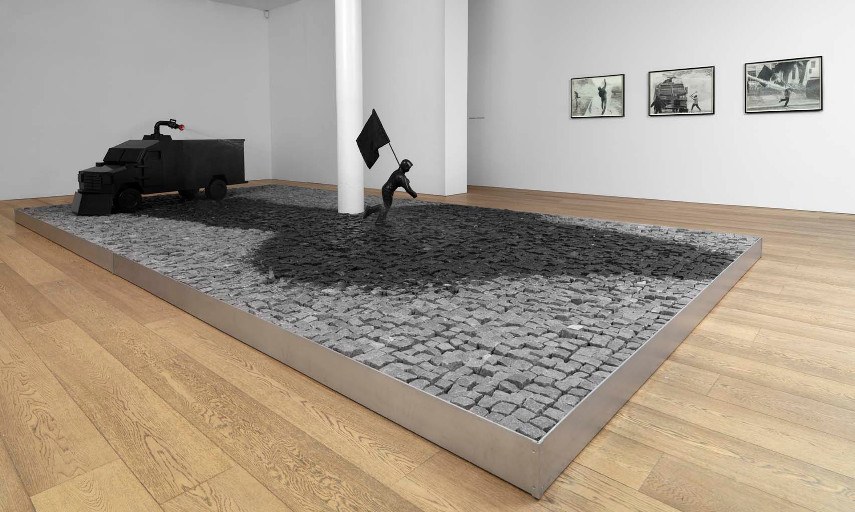 Projects and Recognitions
Due to the intriguing concepts and topics, it's no wonder that Durant was a regular sensation with his exhibitions regardless from where they were held. For example, his 2005 exhibition at the Paula Cooper Gallery in New York titled as Proposal for White and Indian Dead Monument Transpositions, Washington D.C. presented the public with a thirty Indian massacre monuments based on the similarities to the massive obelisk Washington monument. Unsurprisingly, this show attracted a lot of attention and it caused many discussions as people were raving about it for weeks. Durant's art has been widely exhibited internationally and in the United States. His works were a part of shows organized at such prestigious institutions as the Museum of Contemporary Art in Los Angeles, Kunstverein für die Rheinlande und Westfalen in Düsseldorf, S.M.A.K. in Ghent and the Govett-Brewster Art Gallery in New Zealand. Furthermore, Sam's pieces were included in a number of Biennials - the one in Panamá, Sydney, Venice and the Whitney Biennial. Artworks produced by Durant also made their way into a few prominent collections, such as the ones at the Art Gallery of Western Australia in Perth, Tate Modern in London, Project Row Houses in Houston and the legendary Museum of Modern Art in New York. In 2006, Sam compiled and edited a comprehensive monograph of the Black Panther artist Emory Douglas' practices. His art has been extensively written about including seven monographic catalogs and books which were all sold quite well. It should also be noted that Sam Durant was the receiver of the United States Artists Broad Fellowship and a City of Los Angeles Individual Artist Grant.
Sam Durant made an art practice out of exploring the political dimensions of different historical and cultural events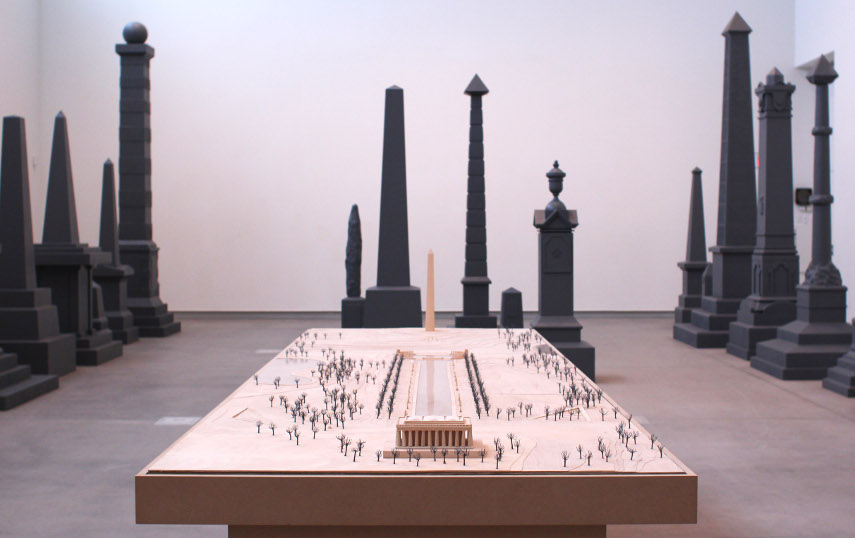 Smiles and Terrors
One of the most exciting aspects of Durant's projects that we believe makes him so unique and seducing is the fact his work is capable of simultaneously being severely critical and utterly playful without compromising either of the two[4]. This ability to pack both a strong and sharp punch alongside a note of laughter seems to strike the audience severely as the combination of smiling and realizing harsh truths presents a unique experience to an average viewer. Such a feature of Durant's work has been heavily reflected on his overall success as an artist, as evidenced by a constant interest in everything that has Sam's name on it. In a sense, this American author has reached the very maximum of what these kinds of installation pieces can offer to the curious and somewhat unprepared eyes - a chance to be fascinated, intrigued, amused and ultimately faced with something unknown regardless of how frightening or direct the newly realized truth might be.
Sam Durant lives and works in Los Angeles, California, The United States.
References:
Freeman, N., Basel-Goers Greeted by Giant Sam Durant Proclaiming 'End White Supremacy' at Blum & Poe's Booth, Art News, 30th November, 2016
Young, K., Darling, M., Kulenkampff, G., Strick, J., Durant, S., Kersting, R., Sam Durant, Hatje Cantz Publishers, 2003
Durant, S., The Meeting House: Sam Durant, Black Dog Publishing, 2017
Cooper, A., 23 Questions for History-Inspired Artist Sam Durant, Art News, September 08, 2014
Featured image: Sam Durant - A Piece in fron of the Sydney Opera House as part of the 2008 Biennale - Image via theconversation.com
All images courtesy of the artist.