Once a star of Young British Artists scene (though she resented the term), Sam Taylor-Johnson is an extremely creative individual, who started her career as a photographer but has slowly shifted focus towards video work. As many contemporary artists, her most famous creation is far from her best one. We're talking, of course, about the planetary wonder known as Fifty Shades of Grey. Even though it's a film that has made her famous in every corner of the globe, the themes of BDSM and dominance can't compare with some of her previously addressed issues, such as mortality, men's vulnerability, freedom, fighting cancer, and many other heavily influential topics.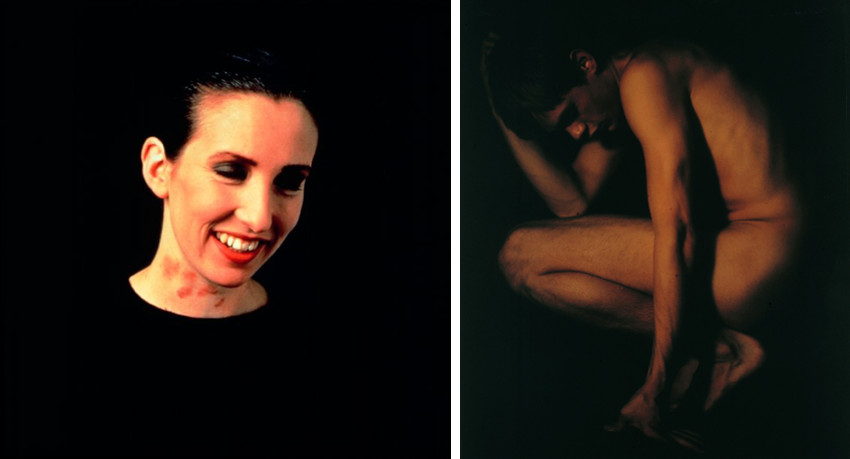 Personal Life
Born in Croydon, London, Taylor-Johnson had an almost unbelievable childhood. It didn't seem that way for the first nine years, but everything was about to change. Her father, an accountant for a biker's club, left them so could bike around the world. Sam and her sister remained with their yoga-teaching mother. The abandonment seemed to unleash mum's inner hippie.[1] Some time passed, and their mother remarried. The film director and her younger sister, Ashley, got a half-brother. Six years after her father left, Taylor-Johnson experienced the pain of being left once again, this time by her mother. She simply walked out of the house one day, leaving her daughters to be raised by their stepfather. However, the second abandonment wasn't as excruciating as the first one. It rather gave her a lot of strength and the ability to assess situations. First studying at the Hastings Art College, she graduated from Goldsmiths College in 1990. During her studies, she met Jake Chapman (they were together for seven years), who, along his brother Dinos, was to become one of the stars of the Young British Artists. In 1993, collaborating with Henry Bond, she recreated John Lennon and Yoko Ono's final picture entitled 29 October 1993. Three years later, she exhibits her video work Killing Time (her first one), in which four people mime to an opera score.
In 1997, she married Jay Jopling, an art dealer, and showed her works at the Sensation exhibition. That same year she won the Illy Café Prize for Most Promising Young Artist at the Venice Biennale. Around this time, she was diagnosed with colon cancer. In 1998, Taylor-Johnson was nominated for the prestigious Turner prize, but she lost to Chris Ofili. Two years later, she discovered she has a breast cancer. This life-threatening experiences influenced her life and career heavily. Speaking of her career, she became famous for her photography work, but as time was passing, she was increasingly shifting her focus towards film work, making a name for herself as a director. Numerous photography (both commercial and art) and video/film projects followed, until she was chosen as a director in 2008 for the Nowhere Boy, a film that would address the teenage years of John Lennon. On the set, she met Aaron Johnson, a young and perspective actor, whom she married in 2012 (she had previously divorced Jay Jopling). They both added something to their names, and now they are both known as Taylor-Johnson. She didn't work much after Nowhere Boy, as she was dedicated to her family, giving birth to two girls. The director also has two daughters from her previous marriage. There was a break in her career after meeting Aaron, and her next major project was the most anticipated film of the decade – The Fifty Shades of Grey.
She defeated cancer two times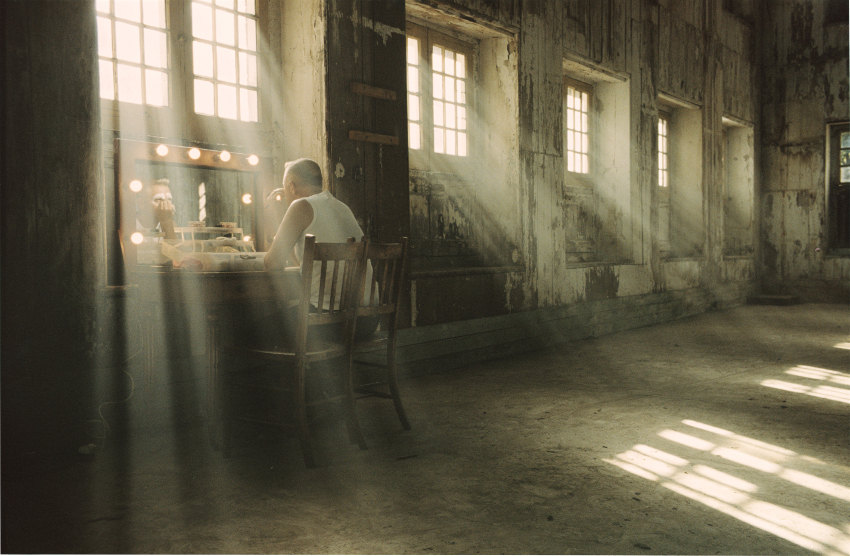 Photography
Taylor-Johnson first gained fame as a photographer back in the early '90s with numerous projects that showed her understanding of both the field she was working in, as well as the world in and around her. Slut (1993) is a work that exhibits a concern with female sexuality and a refusal to be a passive object. Fuck, Suck, Spank, Wank was created that same year, while the photographer worked at a shady night club. It seems that she managed to foreshadow her involvement with Fifty Shades of Grey, some twenty years later. This self-portrait shows her humor, vulnerability, gutsiness, and determination to remain private in the face of scrutiny. Wrecked (1996), inspired by Leonardo's Last Supper, substitutes the figure of Jesus for a bare-chested woman lost in a moment of abandon and seemingly unseen by the other people at the table. Crying Laughing (1997) depicts a woman as she is crying or smiling, or both. Taken from her film work Hysteria, the picture represents a departure from the conventions of narrative cinema or portraiture, encouraging ambiguity and vacillation between engagement and detachment. Naked Flame (2001) is a series of photographs of a naked human body, deeply imbued by sensuality and sensitivity. Directly connected to it, Night Water (2011) is an image that adds distortion and warping to the examination of the flesh. Deep South (2004) was made after Elton John invited Taylor-Johnson to shoot an image for the cover of his Peachtree Road album, allowing her to discover bleak and beautiful roads of the American South.
Crying Man (2002-2004) is arguably Taylor-Johnson's best known photographic project. Dealing with the experience of emotion and the popular culture of our time, this sensitive and incisive series examines the relationship between the artifice inherent in acting and the release of what is inside all of us. This many-tiered symphony is full of contradictions. On the most basic level, the series is about men doing something that we never see them do – show emotions. On the other side, there's something inherently cold about these images. Almost ironically, they manage to keep viewers at bay, making them wonder what emotional torment is causing these men to tear up for the camera. Or is it all just a mockery? Depicting some of the biggest names in Hollywood, such as Gabriel Byrne, Laurence Fishburne, Paul Newman, Ed Harris, Kris Kristofferson, Willem Dafoe, Michael Gambon, Philip Seymour Hoffman, Dustin Hoffman, Robin Williams, and many others, the works make the viewers almost sure that they're all acting. And yet, there's a real possibility that some of those tears are truly heartfelt.[2] Suspended (2004) is a series of self-portraits that depicts Taylor-Johnson elegantly caught between heaven and earth, between life and death, free but not quite, each pose adding a new act to the dance. This is one of her post-cancer works, in which she celebrates the freedom. As she admitted, making the pictures felt like a pivotal change in her physically as well as emotionally. It felt like a rebirth. Technically, it was achieved with the aid of a bondage expert, and the ropes were later digitally removed.
Themes addressed in her photography are essential and thought provoking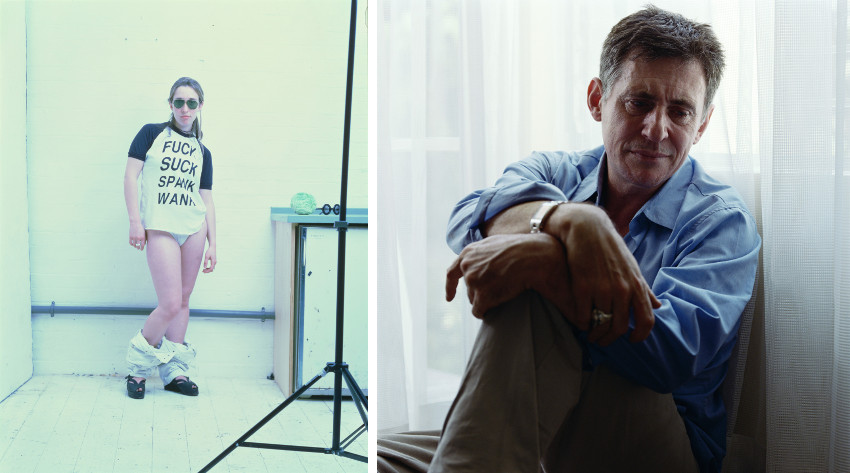 Nowhere Boy
Having worked with moving and still images for years, Taylor-Johnson was feeling technically confident when she took the first step towards directing the biopic of John Lennon, the Nowhere Boy. She shot on film, so the footage looks like TV, making everyone's work seem the same. She and Seamus McGarvey (Director of Photography, they have known each other and have worked together for more than a decade prior to Nowhere Boy) hired in crew familiar from their previous projects. And while there were some people she had already worked with, there were also a lot of those she didn't, and the sheer number of the crew was something she had to get used to. As a director, Taylor-Johnson was always in the spotlight, answering everybody's questions. They only had nine weeks to shoot, but they could only work for five days a week, giving people their weekends off. The tight timeframe meant she had to film at least twice as quickly as normal, so the whole process had to be well organized from the beginning. She was also conscious it was the very first time she had shot a narrative, so she spent six months working on the script prior to filming with screenwriter Matt Greenhalgh, before it was storyboarded by Jonny Meakin. "The existing script was already very good but I had to feel confident I could do it, and that I could put my stamp on it."[3]
The film was already fully funded when Taylor-Johnson was invited to join in, so she didn't have to burden herself with finances. It also meant that there were some expectations about how the film would turn out. Editing was the biggest challenge for the director. While working with cameras and directing the actors were actions she was quite well informed with, she had spent a little time in the editing room prior to this film. Completely dependent on the skills of her editor-in-chief, Lisa Gunning, the process lasted about three months. In total, Taylor-Johnson spent two whole years working on Nowhere Boy. Since its release in 2010, the film was critically a success, being nominated for 4 BAFTA Film Awards, 6 British Independent Film Awards, 3 Empire Awards, UK, and another 7 nominations and wins. Nowhere Boy is brilliantly evocative and provocative, and the impressions of one person are particularly important. Yoko Ono was very pleased, stating: "First of all, it is a very difficult subject because so many people think that they own John and have their own version of John. So Sam was very brave. But also she did the right job."[4] The lead roles were played by Kristin Scott Thomas as Mimi Smith, Anne-Marie Duff as Julia Lennon, and of course, Aaron Taylor-Johnson as John Lennon. After working on Nowhere Boy, Aaron and Sam started a relationship, got married in 2012 and had two daughters.
Fifty Shades of Grey
Turning a book into a movie can be rather challenging. Especially if that book is Fifty Shades of Grey by EL James. It has sold more than 100 million copies worldwide and actually set a world record for UK's fastest selling book of all times. Those types of numbers usually carry big expectations. With satisfying everyone's desires as an impossible task to accomplish, James and the Universal Studio's executives had a difficult choice in front of them. Who would be able to transform the words into believable movie scenes? Given the internal balance of the plot itself, the director had to be a woman. Or so it was expected. There were some big names in the game, including Steven Soderbergh and Angelina Jolie. As it turned out, Taylor-Johnson got the job, not a full day after she went into the meeting "all guns blazing". As she admitted, despite the low chances of getting the job in the first place, she showed up extremely motivated. She was so excited that she didn't even think through what to do if she did get the job. At eight the next morning, the call came, informing her she's going to direct the movie. The big announcement was to follow at midday. Surprised, she asked if she could think about it. The answer was no, of course. Since it was such a big decision, she sat down with Aaron and he said: "Just do it." It suddenly felt as she was stepping onto a bullet train she'd just got off.[5]
Entering the whole thing, she was a bit 'rusty'. She didn't work anywhere since Nowhere Boy, after which she married Aaron and had two daughters. After such critically acclaimed work, why did she choose a project that would undeniably put her under the spotlight and possibly anger a hundred million fans? Someone with her skills could have obtained mainstream experience without exposing to such a high-level risk of failure. So, why did she choose to direct the movie with its plot being a standard romantic fare, with a little twist of BDSM and questions of dominance? Anastasia Steele (played by Dakota Johnson, daughter of Don Johnson and Melanie Griffiths) gets to interview (by chance, since her roommate who was supposed to do the talking got ill) Christian Grey (played by Jamie Dornan, former Calvin Klein model and star of The Fall) for her university magazine. Grey is hard to fathom, and Anastasia soon finds out why. Not into soft and romantic sex, Christian likes inflicting pain on women, using all sorts of tools in his fully-equipped 'Red Room of Pain'. While Ana resists at first, she slowly begins to submit to his increasingly deviant requests. Taylor-Johnson was interested in empowering the female character and ending the movie without leaving her as a victim. There were some small and subtle decisions about how the heroine would spring into life – that's the main reason why the movie starts with her, why the audience gets the feeling they are observing everything that happens through her eyes (even when she's blindfolded). It's important because books that make it onto a screen usually get modified to match some of Hollywood's obligatory codes, where men are in focus.
"I felt it was an incredible story. It's like a dark, twisted fairy tale, very romantic, and it was interesting how troubling it was, and how the romance and darkness interweaved."[6] The director approached the project with a kind of cinematic pragmatism. Having read the script, she thought she'd found a story she could respond to. Rich prince's fantasy world gets 'invaded' by a lowly girl, and she felt intrigued in what ways she could interpret this dark fairy story. There were, of course, creative conflicts between the director and EL James (who was also present on the set). James, naturally, wanted to stay true to her own original writings and dialogues and it inevitably led to some disputes. As a result, Fifty Shades of Grey received quite poor reviews. "…the film, by dint of its simple competence—being largely well acted, not too long… has to be better than the novel. Much of the novel's fixation with style, or with the barrage of stuff that a sense of style can buy, is carried onto the screen. Where the money shots should be, we get shots of what money can provide. And there you have the problem with this film. It is gray with good taste—shade upon shade of muted naughtiness, daubed within the limits of the R rating. Think of it as the "Downton Abbey" of bondage, designed neither to menace nor to offend but purely to cosset the fatigued imagination. You get dirtier talk in most action movies, and more genitalia in a TED talk on Renaissance sculpture."[7]
It feels like too much of the tin-eared prose written by EL James survived the transition from the book onto a big screen. Patrick Marber was enlisted to rewrite some of the witlessly ear-scraping dialogue in the script, but James retained a level of editorial veto to rival that of Stephenie Meyer. "As a result, one gets the feeling that it's not Anastasia but Taylor-Johnson who's being restrained here, hemmed in both by a control-freak writer and the restrictions of delivering a US "R-rated" feature."[8] In the end, as with all motion pictures, the audience has the last word. And they spoke pretty loudly, rushing to cinemas around the world to see the most expected movie of the decade. Fifty Shades of Grey grossed over half a billion dollars worldwide, making it a box-office success. Plans for a sequel are already in motion, but Taylor-Johnson is not coming back to direct the second (or the third part, eventually). It was widely expected of her to spurn the chance to direct Fifty Shades Darker. As the main reason behind such a decision, several sources claim, are director's constant arguments with author E.L. James over the direction of the film.[9]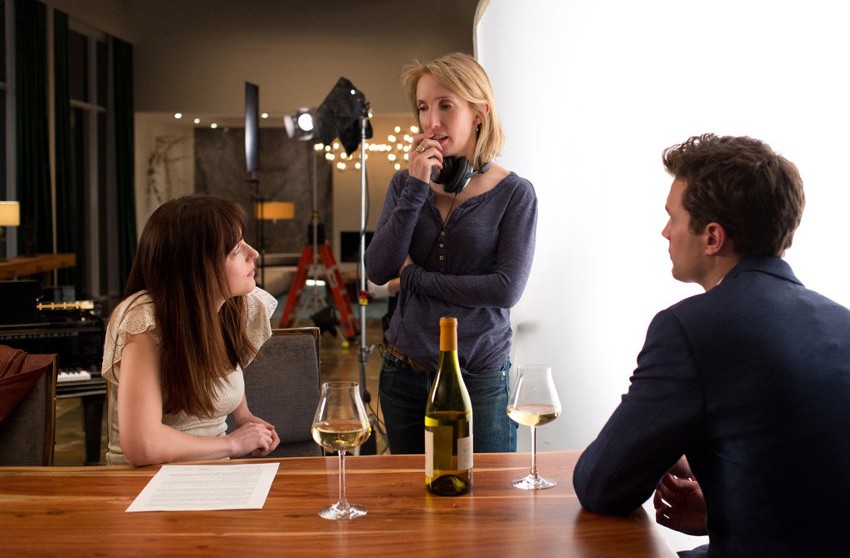 Other Film and Video Work
As of 1994, Taylor-Johnson began creating film and video art. As mentioned above, her first work of this kind was Killing Time (1994), where four people lip-synch to the grand, passionate sounds of the Richard Strauss opera Elektra, highlighting the contrast between the banality of modern life and the primal desires that swirl beneath the surface. Brontosaurus was made that same year. The slowing of the piece and the substitution of Samuel Barber's Adagio for Strings for the original techno-jungle music transformed this piece into a dance of death and a dance of life; a tender eulogy. Travesty of a Mockery (1995) shows righteous attempts of a couple to outline their respective positions in an argument as they are mirrored in the dual screens of this installation. The changing channels of a radio places each stage of the argument to a different soundtrack, highlighting one of the major ways that emotion is manipulated by filmmakers. Method in Madness (1995) explores the idea of authenticating emotions through acting, a feat later showed once again in Crying Men. A man seemingly experiencing a violent nervous breakdown is actually a Method actor polishing his craft. Hysteria (1997) is also one of the cancer-related works. Inspired by nightly conversations between Sam Taylor-Johnson and a friend who had lost her sister to cancer and, in her emotional confusion, alternately laughed and cried, the piece, stripped of its context or sound, shows only spectacle and claustrophobic emotional experience. Mute (2001) acquires the logic of Killing Time and reverses it. An opera singer, a proud owner of a glorious tool with which to express bubbling passion and lust for life, has it removed.
Still Life (2001) uses the classical approach of still life imagery and updates it with another dimension – time. As the fruit slowly rots away, the viewers can see the rise of the question of immortality in this exquisite, simple meditation on mortality and beauty. A Little Death (2002) continues the logic of the Still Life, except it takes the whole thing to a next level by introducing an animal. Not just any animal, it's the hare, a symbol of life and virility. Without knowing what to expect, the director enjoyed the idea of Still Life being brought back, but in a different way. The deathly heavy scenario came to life again. While Still Life conveyed a grace in the decay, A Little Death was shockingly violent. Commissioned by the National Portrait Gallery to make a video portrait of David Beckham, Taylor-Johnson shot the whole thing in a single long take after footballer finished training. Simply lit from one light source, David (2004) joins Sam Taylor-Johnson's other intimate portraits of male vulnerability. Three Minute Round (2008) also deals with male vulnerability. Depicting the Klitschko brothers, Vitali and Wladimir, in the moments after defeating their rivals in separate championship boxing matches in Las Vegas and Berlin in 2008, the piece shows brothers as they sit idly for 3 minutes. As these boxers, known for their brute strength and physical prowess, breathe rhythmically and slowly, in an almost meditative state, and the audience gets the chance of seeing them far away from their usual public persona as all-conquering fighters.
Aside from her personal artistic endeavors, Taylor-Johnson also makes commercial videos. I Want Love (for Elton John, 2001) features Robert Downey Jr. The singer stated he wanted to do a video that's mature, and Taylor-Johnson suggested an actor, lip-syncing to the song. Robert was very interested, and the project lasted altogether six days. A one-shot projects, with 16 takes in the end – they used the very last of them, as the actor was completely relaxed by then. Usually behind the camera, Taylor-Johnson acted in a couple of the projects. In 2003, under the guise Kiki Kokova and collaborating with Pet Shop Boys, she appeared on the cover of Love to love you, baby, a disco classic by Donna Summer. As for the single I'm in Love with a German Film Star (2008) – it's a cover version of the post-punk classic by The Passions, produced by Pet Shop Boys. She sang, directed and starred in the project. In 2011, Daniel Craig, a frequent Taylor-Johnson collaborator, stars in 'Equals' for International Women's Day, promoting women's rights. Also in 2011, she directed a music video for REM's ÜBerlin, which featured (her, at the time, fiancé) Aaron. Michael Stipe (of REM) gave her complete creative control and trusted her to make this piece, while Aaron provided his wild, free spirit. The collaboration was pure magic, and the band was thrilled. And of course, there are her two major films, Nowhere Boy and Fifty Shades of Grey, suggesting a move away from her earlier artistic creations, and towards long-length mainstream movies.
A True Artist
Sam Taylor-Johnson is undoubtedly best known as the director of Fifty Shades of Grey. The film is far from her best works, but it's important to say she didn't have full creative control over the project. However, pretty much every single one of previous creations deserves attention. All unique, they are never created just for the sake of creation. There was always a deeper meaning, an issue that needed to be addressed and spoke off. For her contributions to the contemporary art, she was made an Order of the British Empire (OBE) in 2011. We can only hope she will remain true to herself in the future projects, as there will undoubtedly be an array of emotions that must be considered as art.
She is represented by White Cube.
Sam Taylor-Johnson lives and works between London and Los Angeles.
References:
Appleyard B. Why Sam Taylor-Johnson is an icon of our age, The Sunday Times Magazine [March 23, 2014]
Holtzman A. Sam Taylor-Wood, Eyemazing [Winter 2004]
Anonymous. First Film, British Journal of Photography [April 2011]
McLean C. John Lennon's days in the life, The Guardian [September 1,2016]
Williams Z. Sam Taylor-Johnson on Fifty Shades Of Grey: 'A feminist doesn't have to be on top', The Guardian [September 1,2016]
Chamberlain V. A Bigger Splash, Porter Magazine [March 2015]
Lane A. No Pain, No Gain, The New Yorker [September 1,2016]
Kermode M. Fifty Shades of Grey review – depressingly mainstream, The Guardian [September 1,2016]
Kroll J. Sam Taylor-Johnson Will Not Direct 'Fifty Shades Darker', Variety [September 1,2016]
Featured image: Sam Taylor-Johnson - Self Portrait in a Single Breasted Suit with Hare (detail), 2001
All images courtesy of the artist