Describing himself as a maverick with a Sunday child's charisma, Amsterdam-based Sander Dekker is an unconventional photographer with an exceptional talent to capture enchanting moments within his camera's frame. This open-minded and inventive artist explains his creative practice as a process of turning unexpected situations into opportunities. In order to keep himself constantly inspired and at top psychological state, Dekker frequently travels for fresh impulses, searching for spontaneity and wild energy.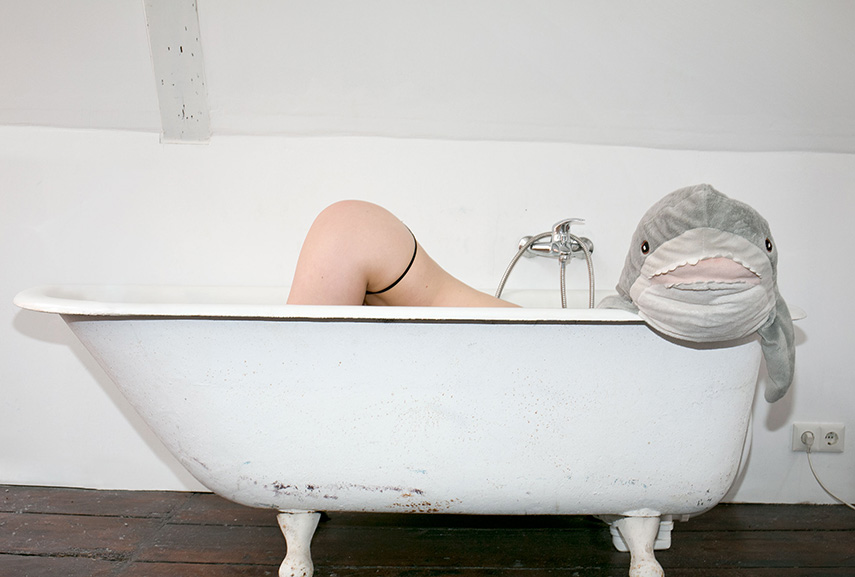 Sander Dekker's Unique Photography
Ever since he was a mere toddler, Sander Dekker has been fascinated by the presence of extrovert and outgoing individuals. This deeply rooted admiration truly persisted throughout his growing up and is more than obvious in his mature work. From his late twenties, Sander held a role of an art director in the fashion industry, working for various prestigious labels. This work experience eventually turned out to be a pivotal influence in his photography career, as Sander's reality merged with a fresh one. Ultimately, Dekker's inner world started to protrude with a universe of self-confident and sexual individuals - this effectively became the focal subject of his photography. Starting with the year of 2011, however, the artist began to explore the autonomous and more non-conceptual field of photography. Sander's mature work is basically focused on raw presentations of male and female models, all of which are supposed to indicate the edgy and eccentric characters Dekker held dear to heart since his early childhood. This artist has also been praised for his peculiar and realistic approach, leading some to even describe his work as voyeuristic. Dekker relies on his trusty 33 mm wide angle lens to mimic human eye vision and this characteristic makes his photos highly spontaneous and impromptu. Combining that fact with the artist's tendency to not make his sessions last too long, it comes as no surprise that improvisation is a crucial factor for Sander's art.
Deliberately aiming to catch the subject's imperfections within his camera's lens, Dekker's art is a true reflection of genuine identities and personalities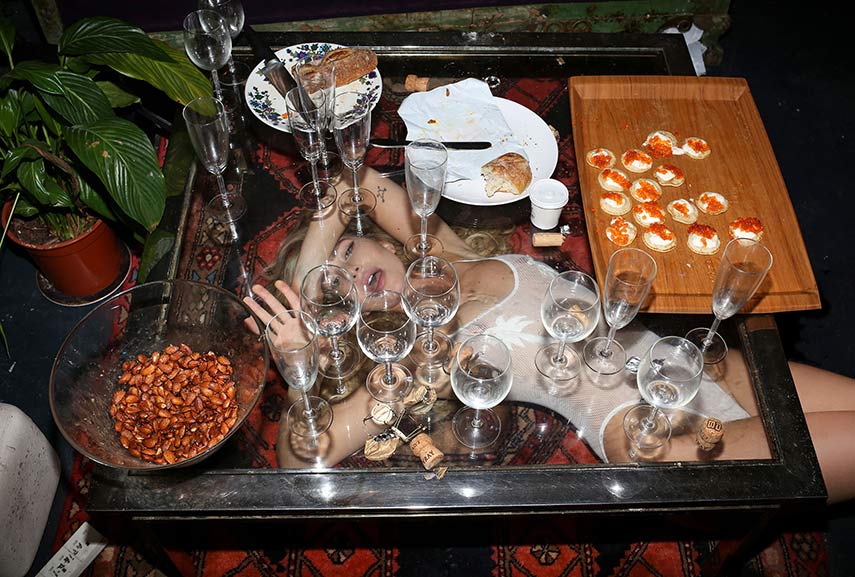 Searching for the Flaws
Aiming to create a contrast between the filtered photos or perfected shots ever-present in today's fashion and social media, Sander captures his models exactly as they are in reality despite the cost. He is not trying to achieve perfection in any sense of the world, instead looking for the extraordinarily intriguing within the person he is photographing. In fact, one would be right to claim that this photographer desires to reflect a person's imperfection in order to reflect the personality. Make no mistake, his work is the real deal and Dekker's subjects are as autonomous as possible, leaving their genuine identity within the camera's frame.
This artist is represented by 30Works Gallery.
Sander Dekker lives and works in Amsterdam, Netherlands.
Featured image: Sander Dekker - Art at the Warehouse - Image via lodownmagazine.com
All images courtesy of 30Works Gallery.