Sarkis Zabunyan, who is known only by his first name, is an internationally acclaimed conceptual artist hailing from Turkey. In a prolific career that encompasses over six decades, he had developed a unique body of work composed of films, paintings, drawings, texts, photographs, and site-specific works that deal with a wide range of themes and explore issues of presence and absence, place and identity, permanence and transience, time and memory. Over the years, he became most famous for his sensory and enigmatic installations that combine light, sounds and different kind of materials.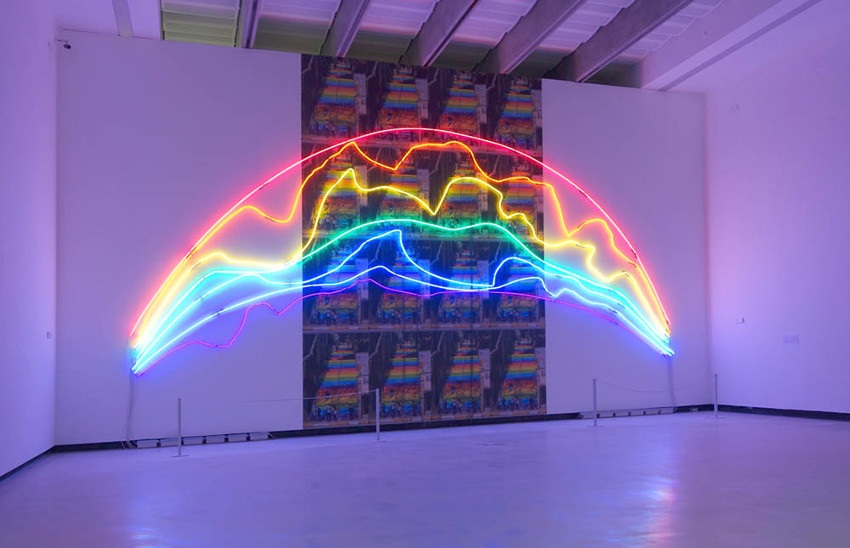 Academic Background and Beginnings
Born to Armenian parents on September 26, 1938, in Istanbul, Sarkis had his first contact with a work of art at an early age when he saw Munch's Screem reproduced in local newspapers. He studied at the St. Michel French High School and obtained his degree in interior architecture from the Istanbul Academy of Fine Arts (now Mimar Sinan University of Fine Arts). Upon his architectural studies, Sarkis married to Isil, a young philosophy student with whom he moved to Paris in 1964, as they both wanted to discover the Louvre and the City of the Light. Life in the French capital has served as a source of great inspiration for the artist. While in museums in his home county he could see only work by Turkish artists, in Paris he was introduced not only to French and Western art but also to the European and American cinema. Subsequently, Sarkis has created many works that explore the complex relationship between cinema and contemporary art.
Life in Paris has served as a source of great inspiration for Sarkis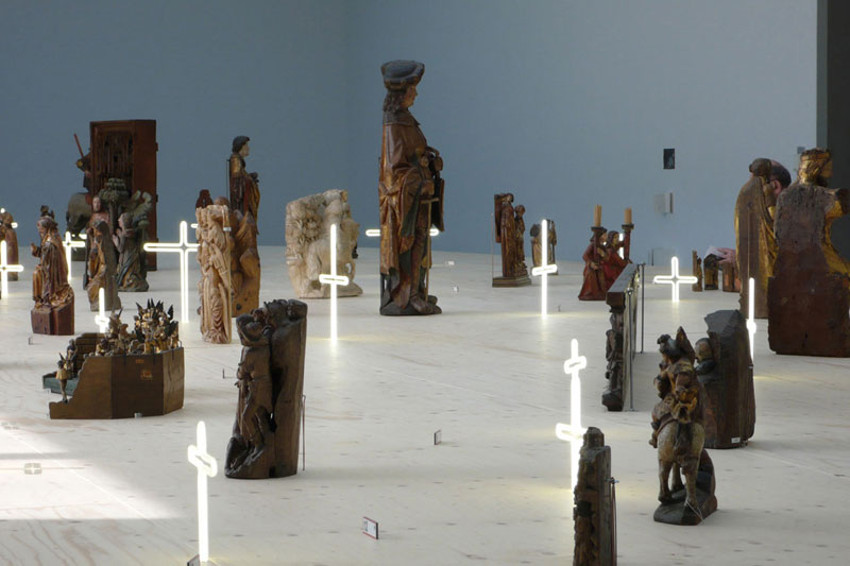 The Kriegsschatz – Art against Forgetting
In the early years of his career, Sarkis explored themes of war and violence – he made a number of collages with crowds of soldiers and war scenes influenced by the Vietnam War in the mid-1960s, as well as the historic dispute between Turkey and Armenians. In 1976, he coined the term Kriegsschatz, which appears frequently throughout his work and can be translated as "war trophy". Objects discovered and seized by using violence – become trophies and marks of power. As a concept, the Kriegsschatz is linked to the history of civilizations and humankind. His oeuvre belongs to the universal diaspora, located in between the agreement to forget and the duty to remember.
The term Kriegsschatz appears frequently throughout the artist's work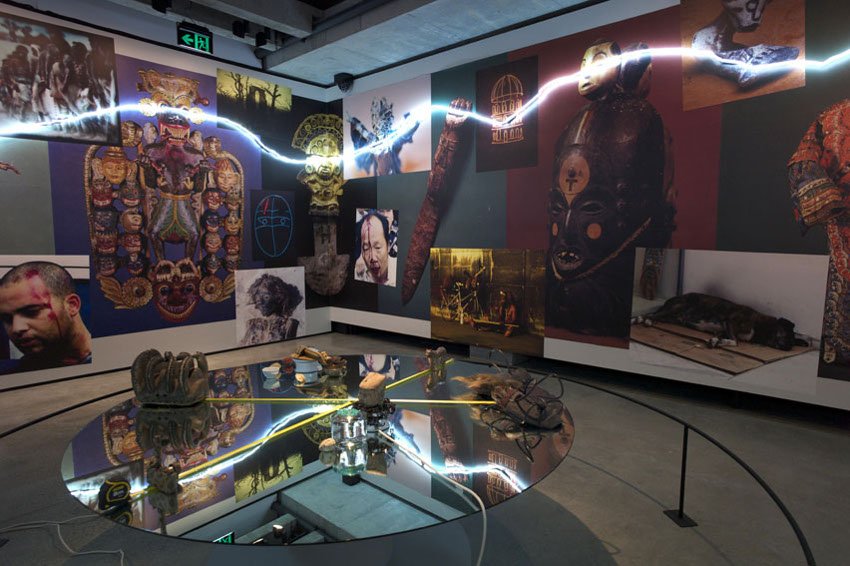 Exhibitions by Sakis
Sarkis had his debut solo show at the Istanbul Art Gallery in 1960. Since then, he exhibited his work in many solo and group shows, including Harald Szeemann's famous exhibition Live In Your Head: When Attitudes Become Form at Kunsthalle Bern in 1969, Documenta VI and VII, Lyon Biennial, and several Istanbul Biennials. His major exhibitions include Passages at the Pompidou Centre in 2010, and Hôtel Sarkis – retrospective of his work at the Museum of Contemporary Art in Geneva (MAMCO), one year later. Most recently, his installation Respiro was on display at the Turkish pavilion at the 56th Venice Biennale in 2015.
In 2015, he represented Turkey at the Venice Biennale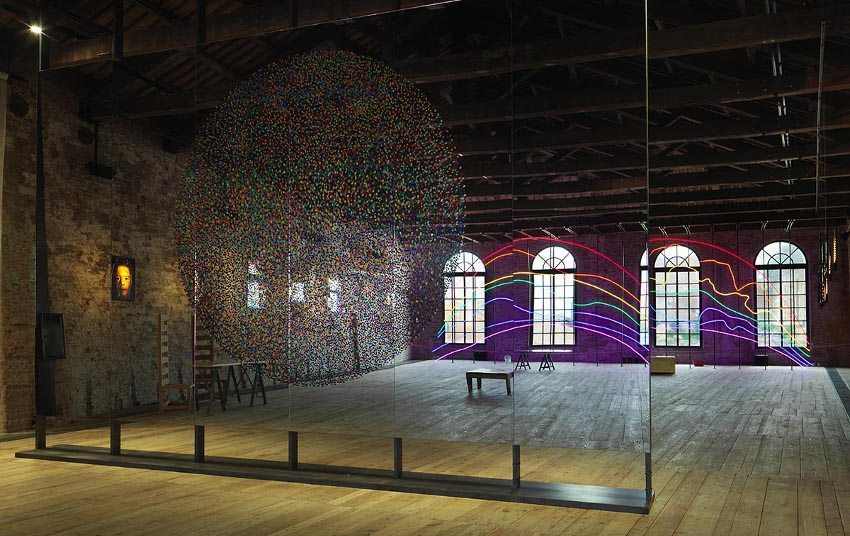 Pushing the Boundaries of Installation Art
Sarkis' career was marked by numerous achievements, one of which is the position of a director of the Art Department at the École des Arts Décoratifs in Strasbourg, which he held from 1980 until 1990. His multidisciplinary practice has been pushing the boundaries of art since the early 1960s. His striking installations - composed of mirrors, stained glass boards, and neon lights – explore the ideas of dialogue and transformation, past and present, and time and space that are at the core of his work. He is the recipient of the 1967 Prix de la Peinture at the Biennale de Paris and the 1991 Grand Prix National de Sculpture.
Sarkis lives and works in Paris.
Featured image: Sarkis Zabunyan - portrait, 2006
All images copyright of the artist