Guillaume Legros, by far better known as Saype, is a Swiss artist recognized for his two practices that combine the features of street art and painting, results of the author's hard effort to establish an artistic technique that is completely his own. These two methods are Saype's large-size land paintings on grass and the compositions the artist makes on glass surfaces by making marks on the results of condensation. The latter is the current technique that seems to preoccupy the majority of time Saype has at his disposal - after quickly finishing the compositions or a tag, the author photographs the piece, making sure it is captured within a photo before it disappears forever.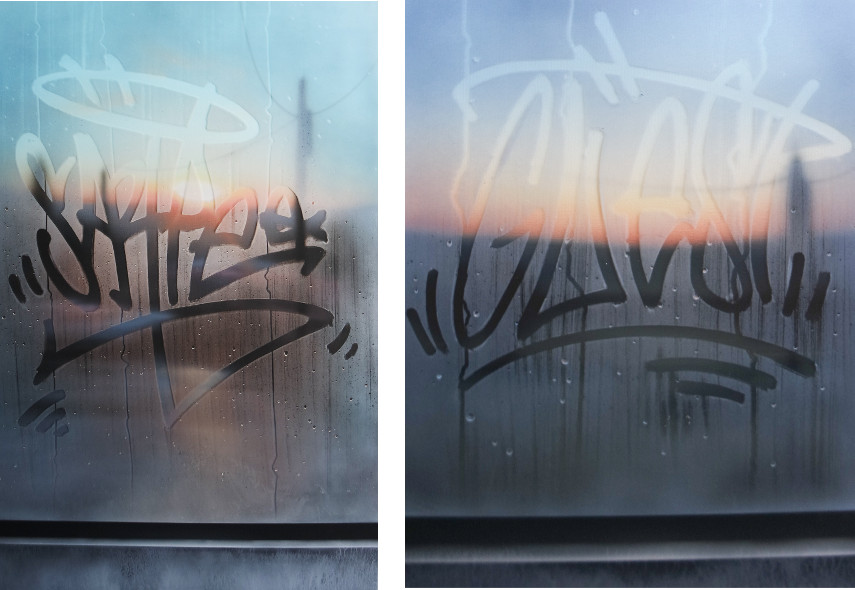 From Street Art to Galleries
Guillaume Legros was born in the year of 1989, in Moutier, a town in the canton of Bern in Switzerland. A completely self-taught artist, he began exploring the potential of his painting talent at the age of fourteen, opting to test himself in the most popular method currently available to him - graffiti. It did not take long for Saype to establish a name for himself as his talent soon became quite obvious. Soon, Guillaume Legros started to expand his portfolio with new kinds of pieces, experimenting with new mediums and techniques as he was slowly starting to be more oriented towards the types of art that were more gallery-friendly. Saype started to exhibit his works in a gallery at an impressive age of sixteen.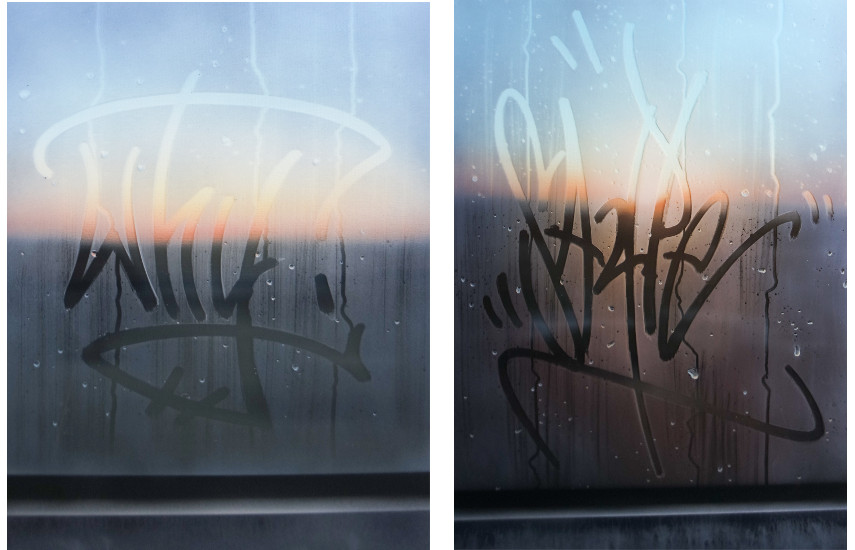 Land and Glass Art of Saype
Many artists would be proud of establishing just one new technique of art making, but Saype is the proud author of two new methods. Pioneer in the field of painting on grass, an artistic movement based on a concept between the land art and graffiti, Legros works on gigantic short-lived faces in the landscapes, using a 100% biodegradable paint which he prepares himself. Although this new kind of land art is quite transitory, the other kind of art Saype pioneered definitely takes the cake on the ephemeral front. By making marks on the results of condensation, Saype creates graffiti tag-like pieces and simple compositions that need to be captured with a camera quickly before the work disappears alongside the effects of air condensation.
Saype is the pioneer of two new types of art making practices - his unique variant of land art and the remarkably ephemeral method of painting upon a glass surface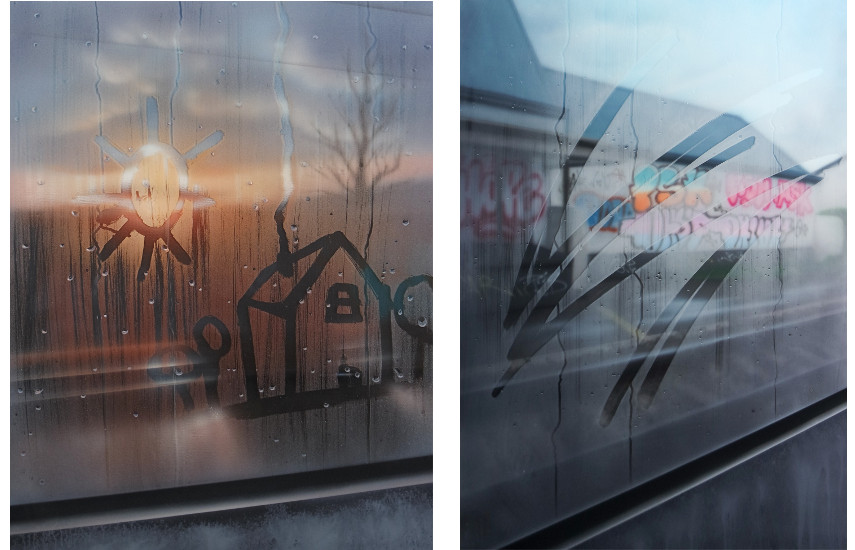 How Much Originality is Worth
Due to the sheer amount of artists and the overwhelming diversity contemporary art scene has in its awe-inspiring arsenal, we often forget the true value of originality - the invention that not only manages to stick out in an ocean of pieces but also manages to direct the course the art scene. In many ways, Saype is one of these innovators who work hard at making sure contemporary art is moving forward - whether it be his large land pieces or the original compositions on the glass surfaces, Saype is providing the international scene with completely unique pieces of art. And, in all honesty, we would not be surprised if one day all of the artworks Saype authored start to be considered as pivotal works that provided the creative spark and established a new artistic movement of some sort.
This artist is represented by David Pluskwa Art Contemporain.
Saype lives and works in Moutier, Switzerland.
Featured image: Saype - Photo of the artist working on a land art piece - Image courtesy of Saype
All images courtesy of David Pluskwa Art Contemporain.