Sbagliato (translated as Wrong from Italian) is an art collective consisted of four young Rome-based artists, known for their architectural posters pasted on various urban surfaces. The collective's implementation approach creates a synergy among architecture, graphics and photography.
Poster for Green City Milano exhibition, 2015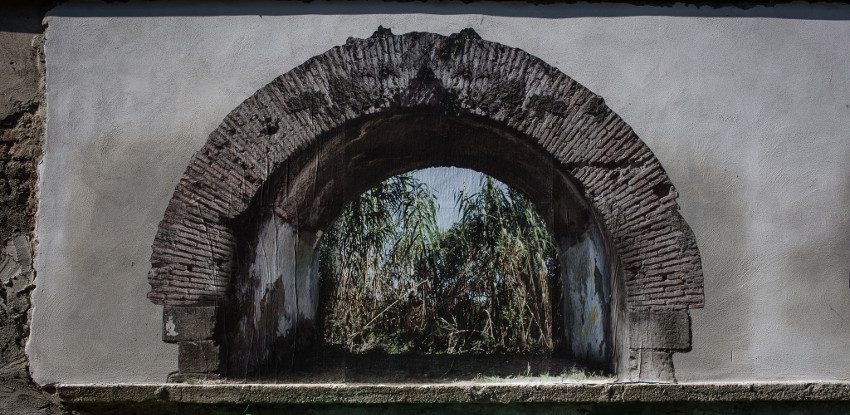 The idea behind Sbagliato collective was created in Rome. The city, famous for its culture, history and architectural monuments, served as a perfect stage for this street art action. Because of its ephemeral nature, the poster proved to be the ideal medium for the project. Their posters can be seen on buildings throughout the city, but also on some unexpected places like rock formations and stone walls by the river banks.
In the Middle of Nowhere project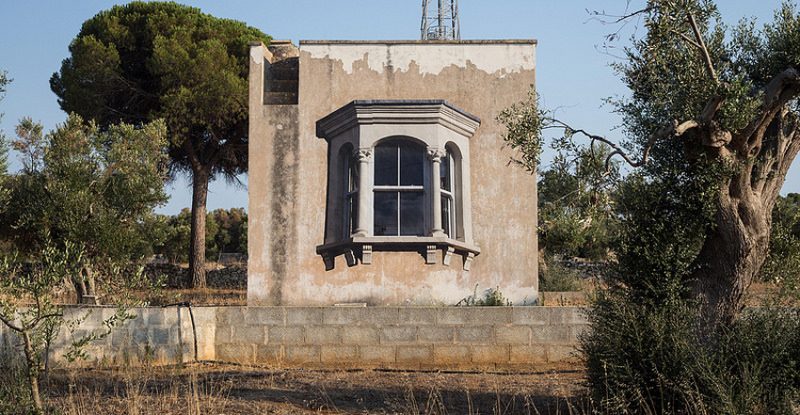 Sbagliato collective merges and integrates various architectural elements coming from different cultures and periods. This anonymous group uses images of different architectural elements, such as windows, shutters and doors, and places them in the most unexpected places. In such way, the artists manage to create a new reality by subverting order and changing landscapes, suggesting a way inside and adding a surreal quality to the usual, ordinary environment.
The Art of Sbagliato collective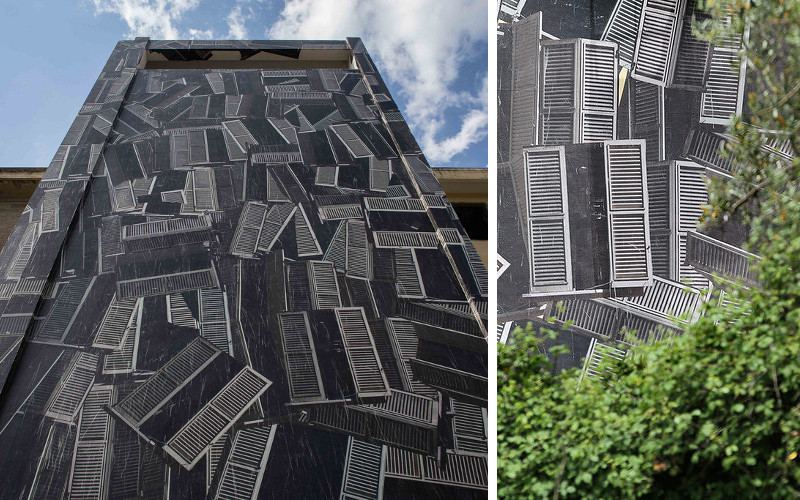 Sbagliato's works interfere with city's architectural reality, producing a new perception and a sort of an optical illusion.
All images copyright © Sbagliato