Scott Cooper is an American artist, born in Menlo Park near San Francisco, California. He is interested in video art, illustration, painting and motion graphics. Comedy, absurdity and isolation are the themes that he explores in his work.
Cooper attended University of Oregon, and studied Printmaking, which had an influence on his later works. He worked in the skateboard industry and made graphics for skateboards, in addition to videos for Thrasher magazine, a monthly skateboarding magazine. The artist was also a graphic designer, and worked for Institute for the Future in Silicon Valley. Upon meeting his future wife, he relocated to Copenhagen, Denmark.
Gouache on paper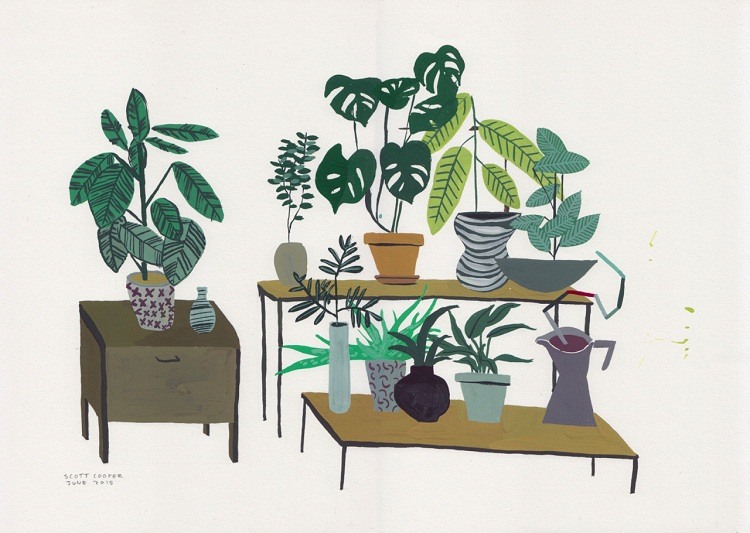 His influences include Mark Gonzalez, Evan Gruzis, David Choe, Ryan Travis, Richard Diebenkorn, David Park and the Danish artists.
Cooper's art was featured in publications such as Eight Magazine, Idoart, Scopitone and Supersonicart. He exhibited his work in Oregon, Hawaii, and California.
In addition to producing his own artworks, Scott Cooper works as an art curator and manager for ArtRebels, an online community for emerging artists, film makers, musicians, cultural activists and web designers. He helps with the organization of Trailerpark festival, an annual music and arts festival in Copenhagen, Denmark.
Ink on paper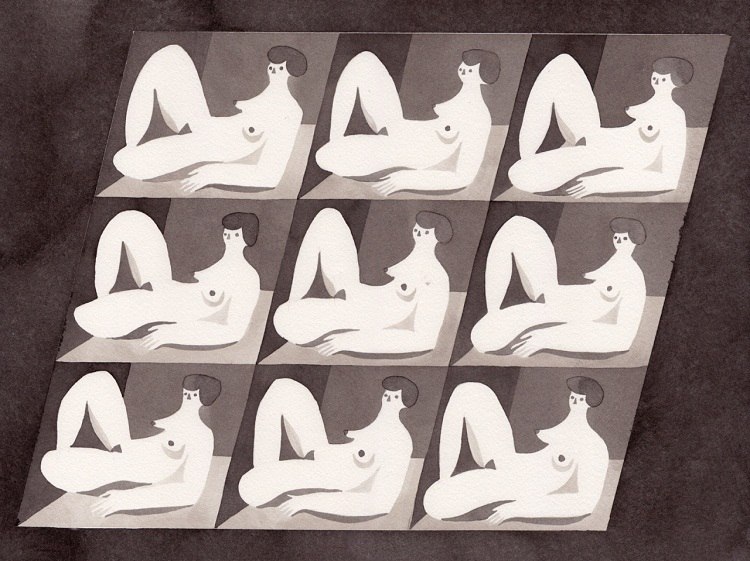 The artist is represented by Vertical Gallery in Chicago, United States.
Scott Cooper lives and works in Copenhagen, Denmark.
Featured image: Scott Cooper - Public Art Horsens 2015
All images copyright © the artist