Sean McMahon, also known as 37HDS, is an American artist, born in 1977 in Chicago, Illinois. McMahon is best known for his rustic street cubism style. He creates handmade works using wood, spray paint, watercolor and marker. Apart from that, he is also passionate about music and photography.
IC 2118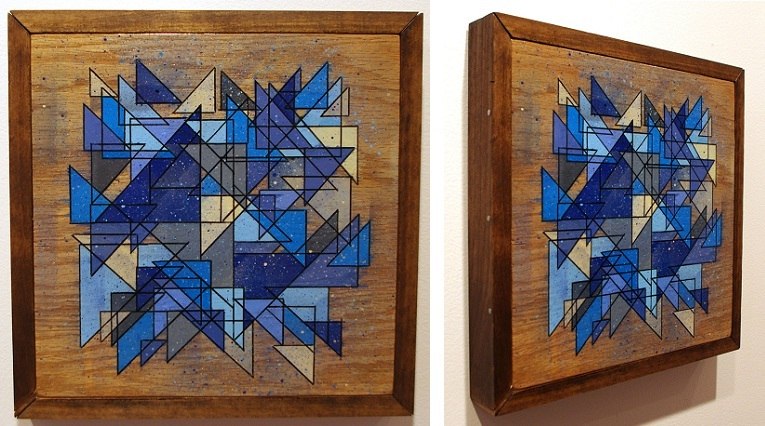 Sean McMahon attended The American Academy of Art in Chicago, where he obtained his degree in Design in 1997. He exhibited his works in galleries around Chicago and Milwaukee. His geometrical works can be also found on the streets.
Tony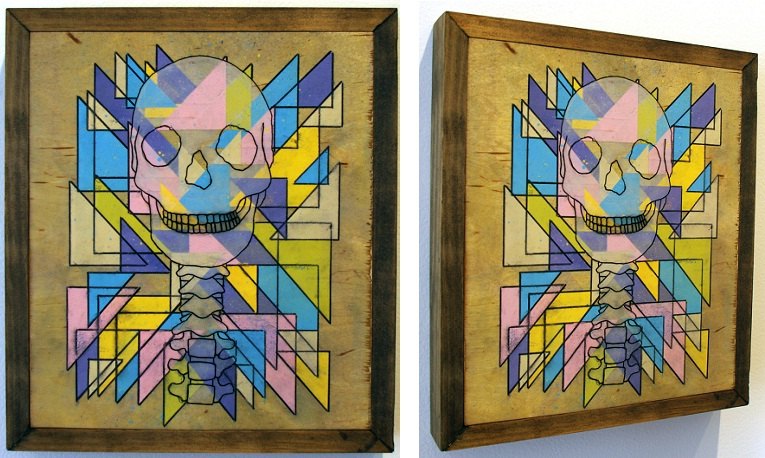 The artist is represented by Vertical Gallery in Chicago.
Sean McMahon is based in the Northwest Suburbs of Chicago.
Featured image: Sean McMahon -The Bends (detail)
All images courtesy of the artist and Vertical Gallery