One of the most prominent abstract painters, Sean Scully creates under various historical and cultural influences of places that were important for him in some period of his life. His work is based on repetition of the carefully arranged discretely nuanced blocks of color that make a dramatic effect and visual pleasure. Although his spaces are intentionally monumental, his paintings express distinctive intimacy in the essence. The highly sensual and tactile materiality is a result of his approach that includes paint manipulations with the different brushstrokes. Simplifying his compositions, Scully's repetitive forms resemble architectural elements and harmonious interaction of the colors evoke the profound emotional associations.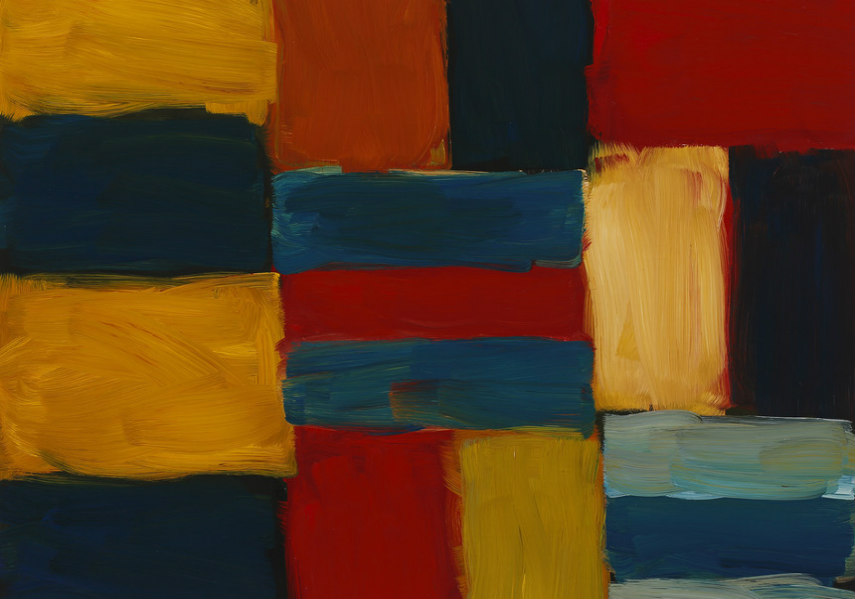 From Dublin and London to New York
Born in Dublin in 1945, he was growing up in south London where his family moved four years later. He started his painting career in the late 60's. Scully studied at Croydon College of Art and Newcastle University and was a recipient of a graduate fellowship at Harvard. In 1975, he moved to New York and eight years later became an American citizen. His art, entirely international in perspective, shows an influence of both Europe and America. From harmonic forms of ancient Greek architecture and stone walls in rural Ireland, he made the legacy of abstraction in the United states. He has exhibited worldwide and his work is a part of the permanent collections of a number of museums and public galleries, as Metropolitan Museum of Art, Guggenheim Museum and MoMA in New York, the Tate Gallery in London and the Irish Museum of Modern Art in Dublin.
In 1975, Scully moved to New York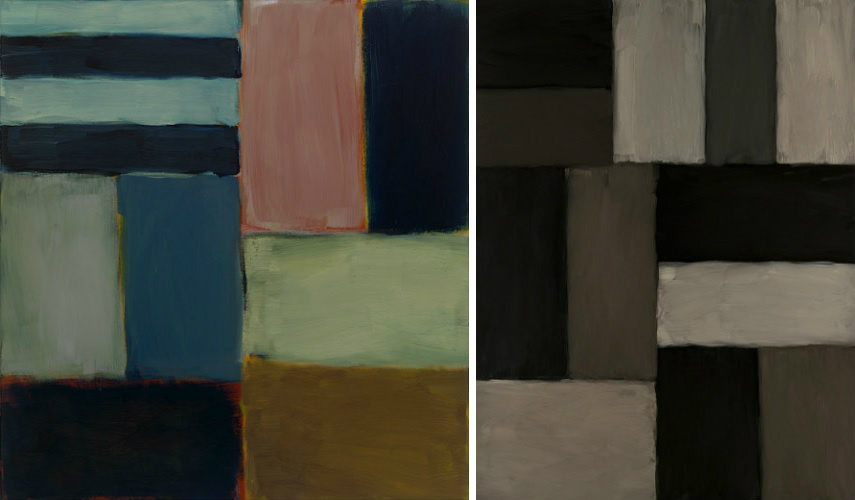 Brick as the Main Motif of the Artworks
Consisting of a number of panels, his abstract paintings are made of thick layers of the oil paint which create textured surfaces. The brief period of hard-edge painting at the very beginning of his artistic expression left the trace and highly influenced by his latter approach. Although he abandoned the masking tape, the characteristic motif of the stripe remained present, but accomplished and refined over the time. In his recent works, Scully enhanced his distinctive stripes, but also evolving a principle of compositional patterning that reminds of a checkboard. As the artist himself stated, his style represents the dicey society of Ireland. He remembers that everything was in that shape, "even the fields and the people".
His distinctive stripes and thick layers of paint are the main expression of his arts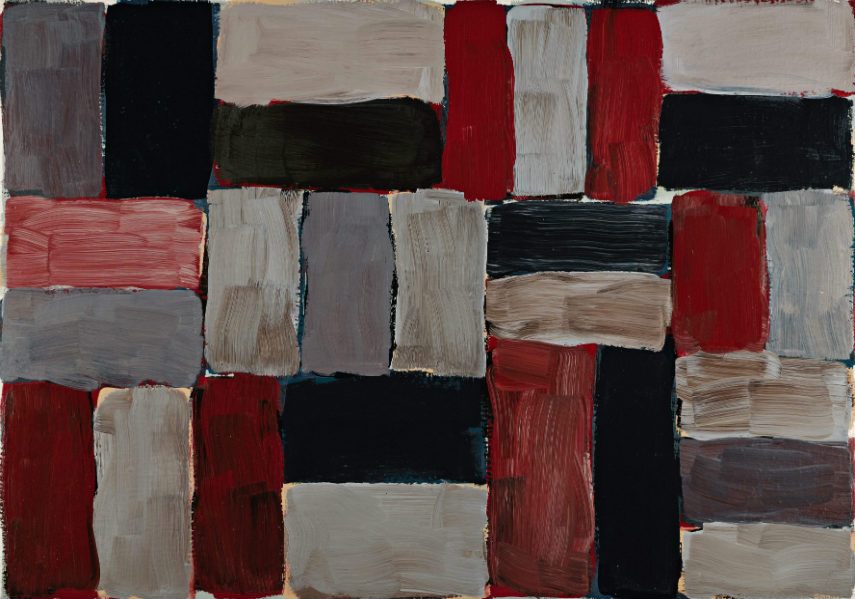 Search for the Balance Between the Intimacy amd Monumentality
The describing geometry of his work creates the structure for the expressive rendering of color, light and texture. In his strivings to combine intimacy and monumentality, Scully makes an emotional abstraction in his paintings. The integration of structured composition with the idiosyncrasies of the chosen medium is typical of Scully's work; the artist has described this duality as a "battle between system and emotion." Although he has spent almost his entire career working with the idea of the stripe or painted band, Scully's body of work is complex and extensive, rigorously trying out new compositions and stretching the possibilities of a single motif.
Sean Scully currently lives and works between New York, Barcelona and Munich.
Featured image: Sean Scully - Artist portrait
All images copyright Sean Scully