Photography is often used for its ability to present the utmost sincerity of things, portraying people, animals, landscape, and environment spontaneously and in their true form. In love with the medium that captured his life, photography allowed Sebastião Salgado to witness a lot of the painful truth as he traveled to every nook of the world, stricken by what the people managed to do to the land and to other people. Deciding to make a change and inspire change in others, he uses the medium of photography as a language that speaks of the wonders we all should strive to preserve. Though he's captured an astonishing number of amazing photos from around the globe, what truly speaks volumes about Salgado are the actions that he took towards bettering the world that he records with his camera.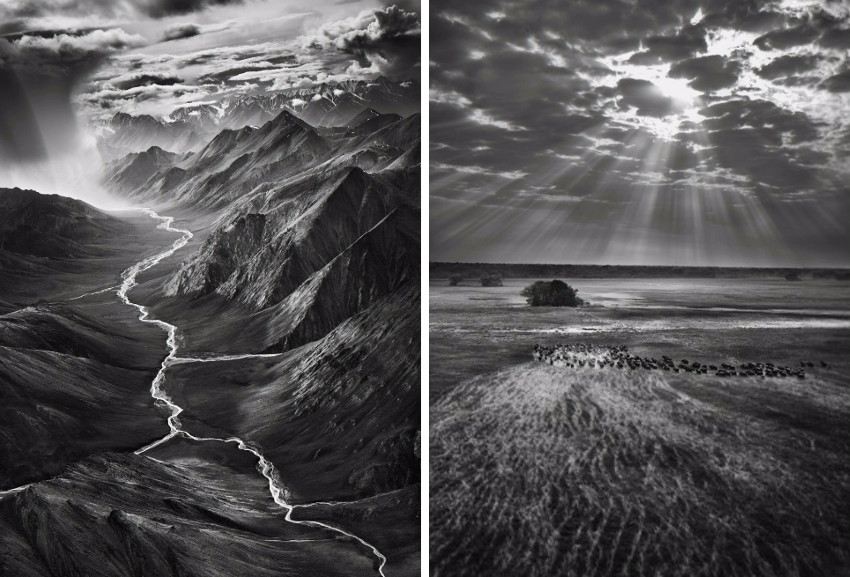 The Choice of a Camera
Born on February 8, 1944, Sebastião Salgado was titled by some as one of the most important photographers at the beginning of the 21st century. However, before he took up the camera, Salgado initially studied the field of economy, earning himself a master's degree in economics from the University of São Paulo in Brazil. Some of his first jobs included a position at the International Coffee Organization, often traveling to Africa on missions for the World Bank. It was here that his spark for photography was ignited and he started seriously taking photographs. Completely abandoning the career of an economist he had built, Salgado switched to photography in 1973, working initially on news assignments between several photo agencies before deciding to form a new one with his wife, Lélia Wanick Salgado.
Often traveling to Africa, Salgado's spark for photography was ignited
Visual Navigation of our World
Salgado's initial employment as a photographer was with photo agencies like Sygma and the Paris-based Gamma, and after his 15 year-long service at the Magnum Photos, he and his wife Lélia had formed their own agency in 1994 titled Amazonas Images. Based in Paris, the agency did well in representing his work which consisted of photos from all around the world. Having traveled to over 100 countries in order to complete his photographic projects, he is most known for his social documentary photos of people, namely workers, in less developed nations. His camera had followed humans, animals, and nature alike and he's seen much suffering on all ends through his lens, especially during his project of Migrations. Salgado was heavily influenced by what he saw mostly while in Rwanda, to the point where it was physically affecting him, and he decided to quit photography for the sake of his health. Given his commitment and love for photography, it was a decision not easily made, one that he will come to reevaluate in the future.
Salgado is most known for his social documentary pictures of people in less developed nations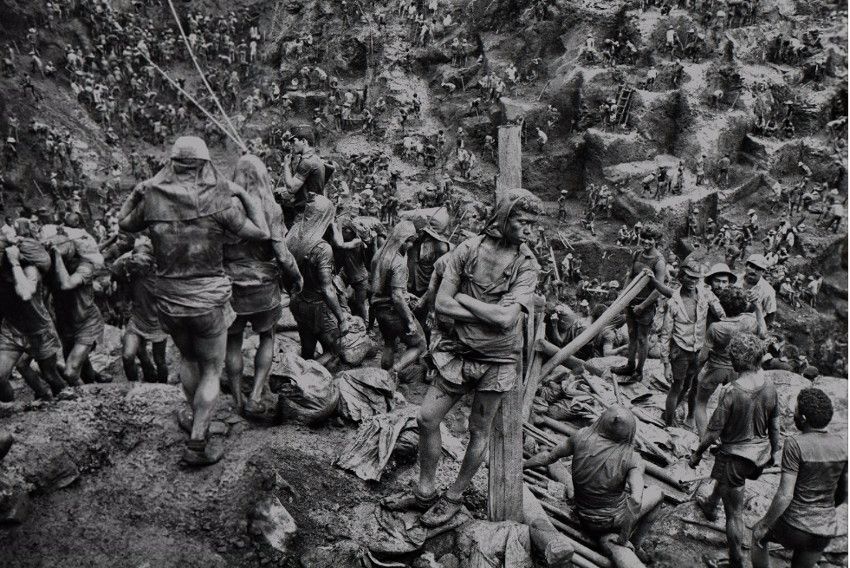 In Search of Mutual Ground
Salgado has made a myriad of works that were published in a number of books, some of which include The Other Americas, Sahel , Workers, and Migrations. His retirement from photography was followed by his return to his homeland of Brazil and the creation of the nature reserve titled Instituto Terra whose primary goals were reforestation, conservation and environmental education. Inspired by their accomplishments in trying to restore a small part of the Atlantic Forest in Brazil, Salgado decided to give photography another shot, recording, among other things, the success of the reserve. Given his great love for the craft and the experience he already harbored, the work that followed in this field culminated after eight years with the Genesis in 2011. Aiming to present a different face of humanity and nature, one that we must strive towards preserving, Genesis portrays a connection between man and nature through beautiful landscapes, wildlife, and those that still live in accordance to its laws as well as ancient traditions.
Sebastião Salgado's Genesis portrays a connection between man and nature
Raising Awareness
One can truly get lost in any one of Sebastião Salgado's photos as each tells a deep visual tale, displaying more than just the artist's immense skill. Having traveled all around the world, visiting over 120 countries in his various projects, Salgado's work warns us of our own transgressions against the land and each other, as well as showing us a glimpse of the paradise we are giving up daily in favor of industrial advancement. "To build our development, we came to a huge contradiction, destroying everything around us," he said, and it came to a point where we are endangering our own survival on this planet. Averting attention to many of contemporary issues, Salgado uses photography as a way of communicating and bringing them closer to the viewers, doing so with remarkable talent and in stunning depictions.
Sebastião Salgado lives and works in Paris.
All images courtesy of the artist and Hafez Gallery.