The freedom of expression offered by art is arguably unparalleled, especially so when working with large-scale formats like murals. One is truly able to transmit the personal views and thoughts to the smallest detail, sharing their vision of the world in open spaces. Such is the practice of the Melbourne-based artist SENEKT known for his visually stunning murals found across the city. Emphasizing liberty through the freedom allowed by the art movement, his abstract pieces portray the way he sees the world.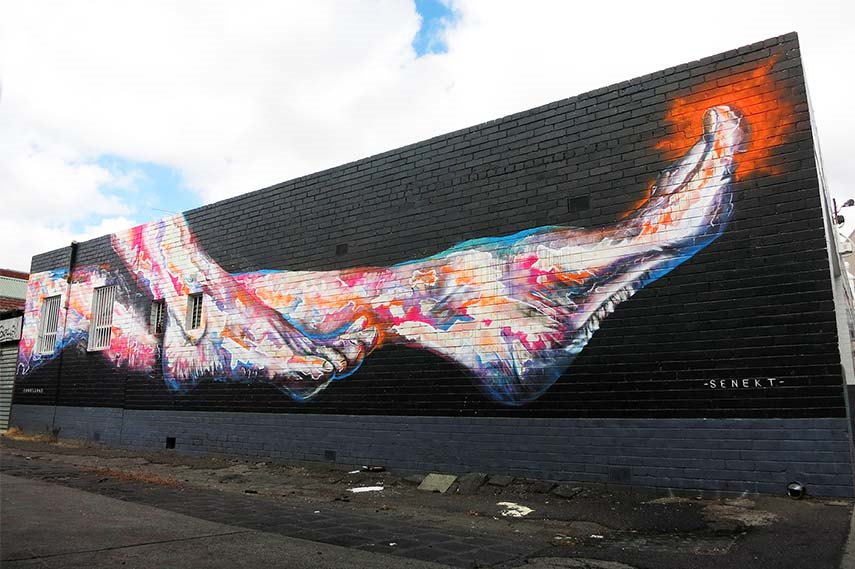 Forming an Artistic Identity
Kenta Senekt's career as an artist started out in 2007, as he would participate in various club events and music festivals by performing live painting. Taking part in these types of happenings in Japan helped Senekt establish his artistic identity, forming an abstract style that revolves around blurred outlines and color gradation. The painting experience that he's acquired in this period helped him cross over to murals effortlessly and his practice has been focused on it since.
SENEKT's abstract style revolves around blurred outlines and color gradation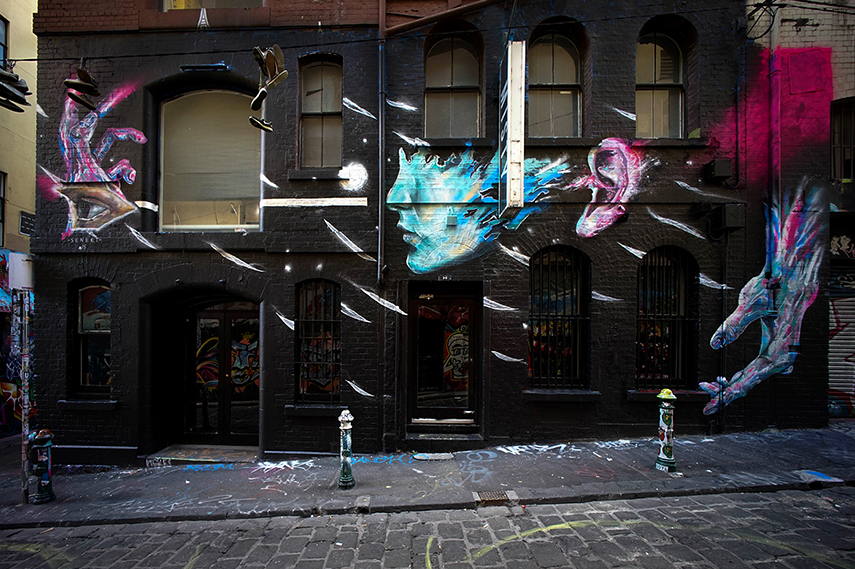 Changing Perspective
With a number of murals and exhibition participations marked in Tokyo, Senekt decided to change his surroundings and move to Melbourne in 2013. His new home complimented him both as a person and as an artist, and he's developed in both fields since his arrival to Australia. Maintaining his liberal form and abstraction in his pieces, Melbourne has widened Senekt's perspective while offering a fertile ground for improvement and representation. With his large murals portraying his views and ideas on life, the atmosphere of emotion not being suppressed by reason suits the artist well and he's shown it on multiple occasions.
SENEKT has widened his perspective since his move to Melbourne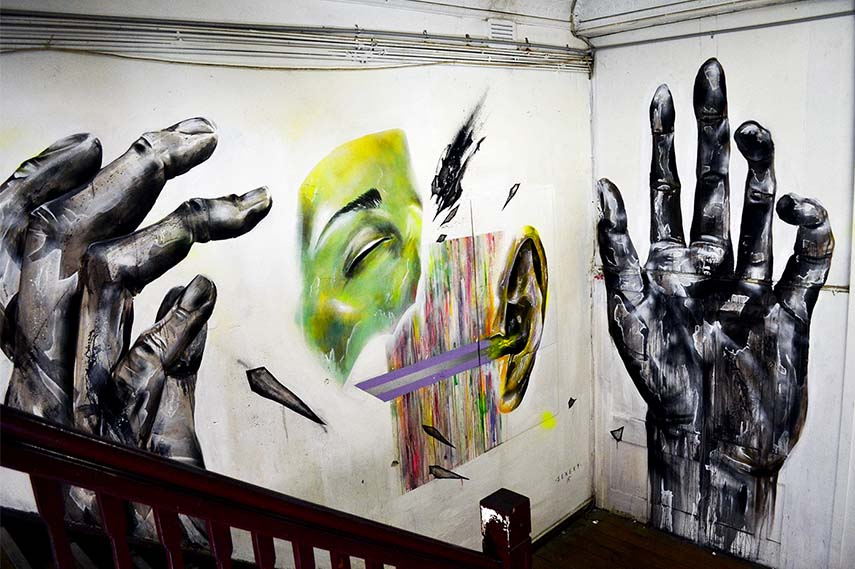 Free Through Colors
The vivid oeuvre of Kenta Senekt denotes liberty both in its technical aspect and narrative. Exploring the depths of human nature, especially one's own in his latest work, his large pieces are a representation of his thoughts. Art removes the boundaries of possibilities, and Senekt uses this trait to convey his freedom through paint. With his work adorning the walls and streets of Tokyo and Melbourne, we're certain to see more splendid work made by the young artist.
The artist is represented by Backwoods Gallery.
Kenta Senekt lives and works in Melbourne.
Featured image: SENEKT - mural in Melbourne, Australia, 2014
All images credit the artist