Narrative and often autobiographical images that represent children in natural landscapes, surrounded by animals and sometimes surreal objects, classify Seonna Hong among interesting artist on LA artistic scene. Her unusual approach reflects her personal ongoings and representing children she actually depicts a version of herself. She enjoys in transforming things into something entirely different by putting them into another context. Little girls, gramophones, bears and zebras live in the world of yellow fields, purple mountains and orange sky. Playing with her own imagination, Hong creates vivid images encouraging the viewer to recall his childhood memory and play with her characters.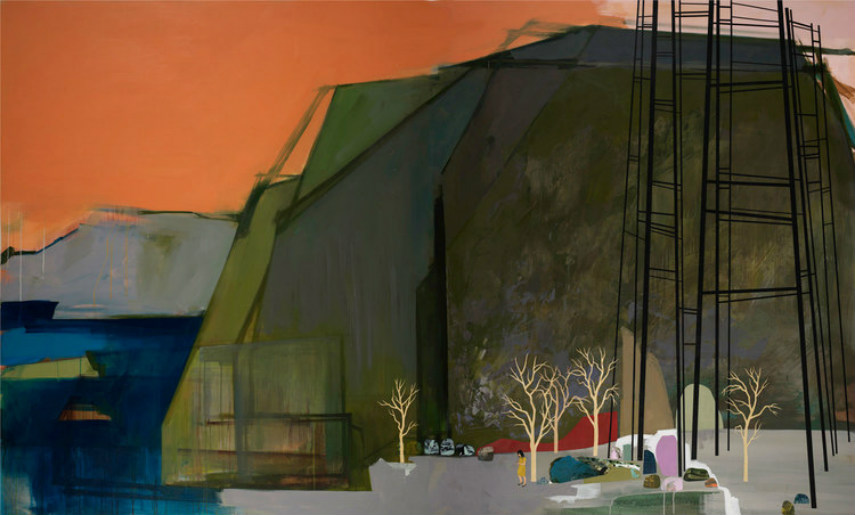 Questioning the Perception Issues
Seonna Hong raised in Southern California where she graduated with a B.A. in Arts from Cal State University Long Beach. Working as an art teacher for children, she released Animus, a motion picture book, designed for the youngest audience. Her artwork has appeared in animation for children TV stations and motion pictures. In 2004, she received an Emmy Award for Individual Achievement in Production Design for her work on the animated series My Life as a Teenage Robot. Her paintings have been exhibited in numerous solo and group shows, in the United States and abroad.
Hong's latest series of paintings put the perception issues in focus. She questions the viewer's experience and impressions of the depicted subjects. Concisely planning the process of creation, using the symbolism in the expression, the result is still spontaneous. The landscapes constantly move from the background into the foreground, and reverse and characters live in naturally unrealistic world that comes to life around them. Girls as main protagonists in the same time beautify and tell the story of their pictorial existence.
Children represents the embodiment of humanizing power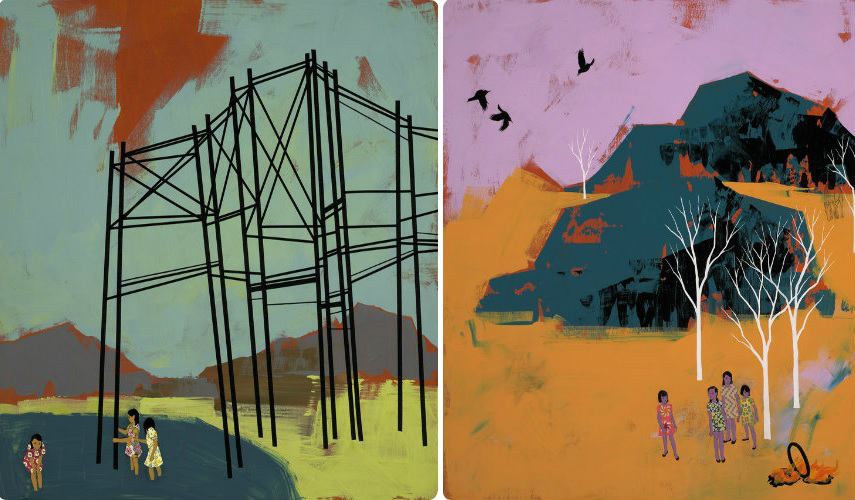 Idea of Visual Memory
The exhibition The Persistence of Vision rest on a theory based on the idea of visual memory, an impression that retains an image long enough to project the next image directly following it. This phenomenon is connected to the way that film and animation are viewed, like the succession of images that create one whole picture. Having the experience in animation as a production artist, Hong adopted this concept as a natural path. Using this medium, she brings to life her characters thanks to their movement as well as the brain's ability to fill in the gaps. Exactly this is the issue and the main question that she tries to explain in this series of paintings.
Hong's animation work influences her painting style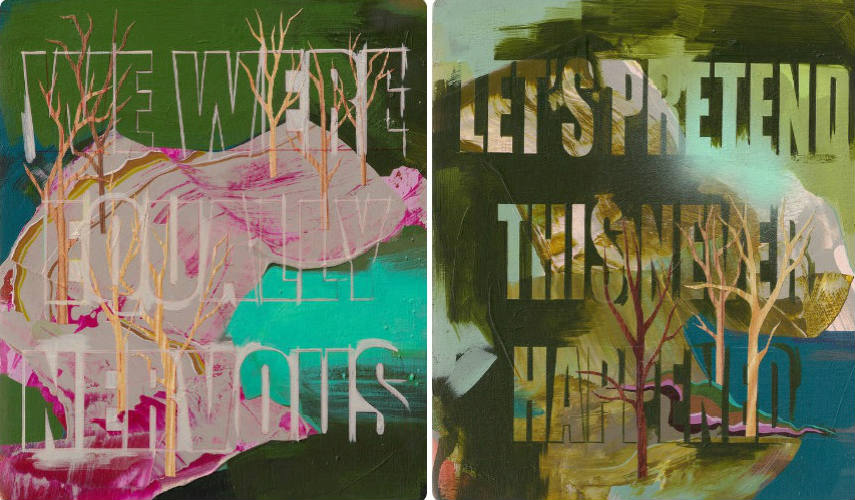 Animated Paintings
Blurring the boundaries between animation and painting, Seonna Hong creates autobiographical works in which childhood has a positive effect on the adulthood. With the strong influence of animation style, she paints on wooden panels and canvases representing characters from the cartoons or children books. Being in the focus of her artistic creation, children represents the embodiment of humanizing power. Sometimes moving in a less figurative direction, Hong incorporates text in some of her paintings, trying to be more literal in the expression. Personal invents and life in constant emotional and physical motion represents the frame and body for all of her paintings.
Seonna Hong is represented by Jonathan Levine Gallery.
Seonna Hong lives and works in Los Angeles.
Featured image: Artist portrait, photo via arrestedmotion.com
All images courtesy of the artist