Although rather young,Sergey Kononov has captured the attention of the media with his distinct painterly style really fast. Working with traditional media is a difficult task in the contemporary moment since the domination of other forms of art, but by precisely extracting his observations of everyday reality this youngster accentuated the never ending power of painting. Kononov's apparent focus of bodily manifestations of mental restlessness suggests the artist's decision to handle his personal position in the social and even political context. Such an approach quickly was recognized and marked Kononov as Ukrainian art prodigy.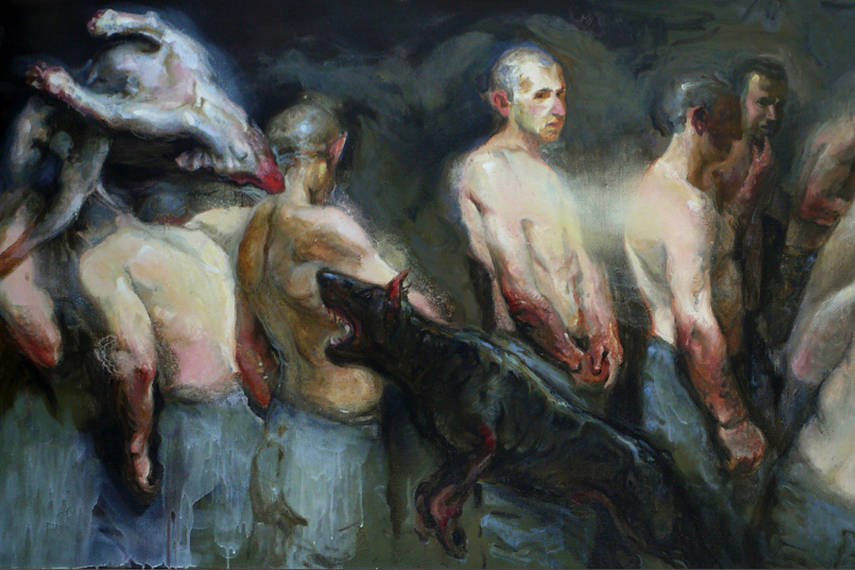 The Rising Star
Sergey Kononov was born in 1994, in Odessa, Ukraine. As a really young boy, at the age of 9 he started attending painting courses at the workshop of a local painter. Later on, he entered the Odessa Art College before joining the Odessa State Academy of Civil Engineering and Architecture. In 2015, he moved to Paris in order to take courses at the School of Fine Arts. The lessons from the art school apparently had large impact on Kononov's desire to peruse his artistic schooling and so the capital of France was somehow logical choice due to vast opportunities for networking and exhibiting.
Violent gestures are often depicted on Kononov's paintings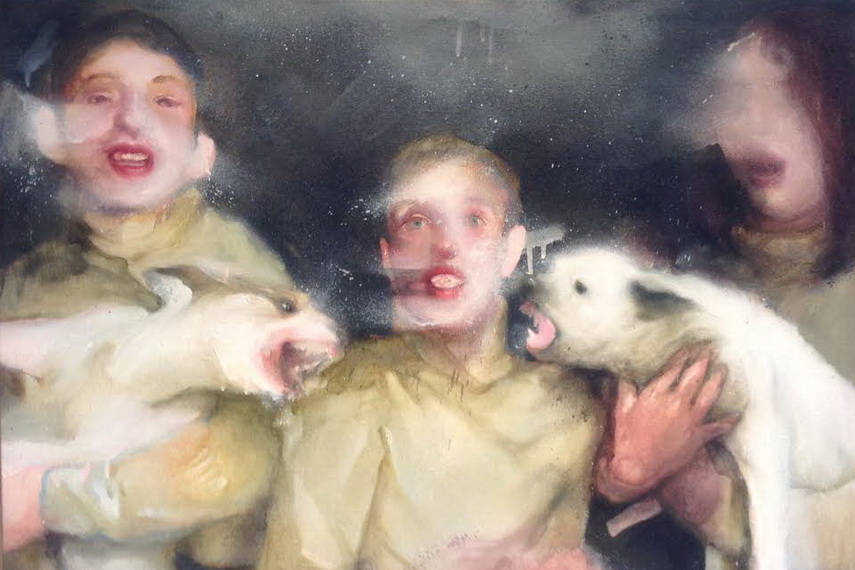 The Eerie Depictions of Kononov
By combining traditional elements of portrayal and nudes, Kononov constituted strange, almost nightmarish compositions. All those works seem to be referring to the exposure of one's personal state of mind and body which is no more a private thing, it has become a public good or something that can be manipulated with. Actually, the artist is articulating everyday violence, whether it is verbal or physical, and speaks about the vulnerability and the mechanisms of systematic control of each individual. The practice of young artist is a consequence of post-Soviet era and can be read in the broader context of the recent events in his homeland.
Deep emotional states are the artist's central theme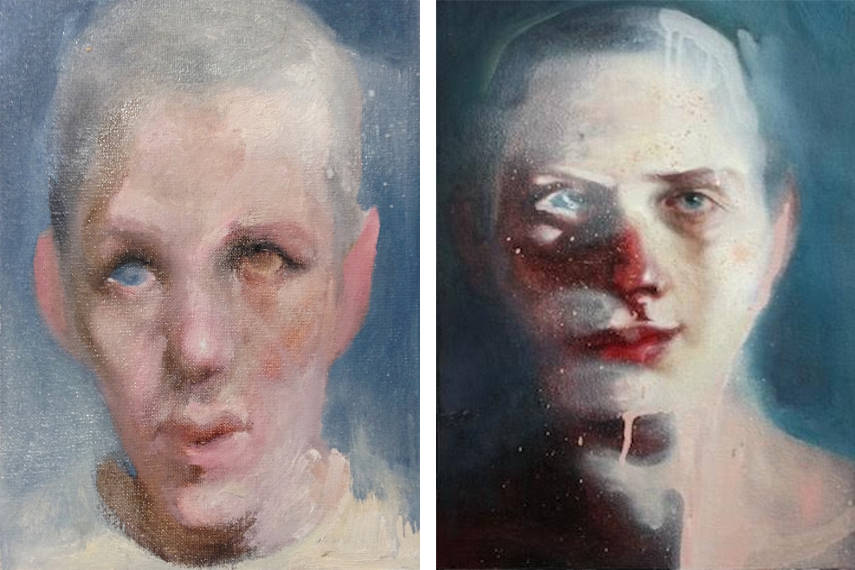 Technique and style of Sergey Kononov
Young Kononov is eager to maintain expressing his ideas on canvases by combining techniques of oil and aerosol bomb. By using an eased form of dripping and splashing of the color he wishes to obtain the haze effect, which largely contributes to the overall impression of compositions. The trace of his peculiar aesthetic can be perhaps located in some of the photographic works of famous Arsen Savadov, in the terms of processing the body or in the works of great German painter Gerard Richter in the terms of the atmosphere and pale coloring.
The exhibition Rouge is currently on display in Brussels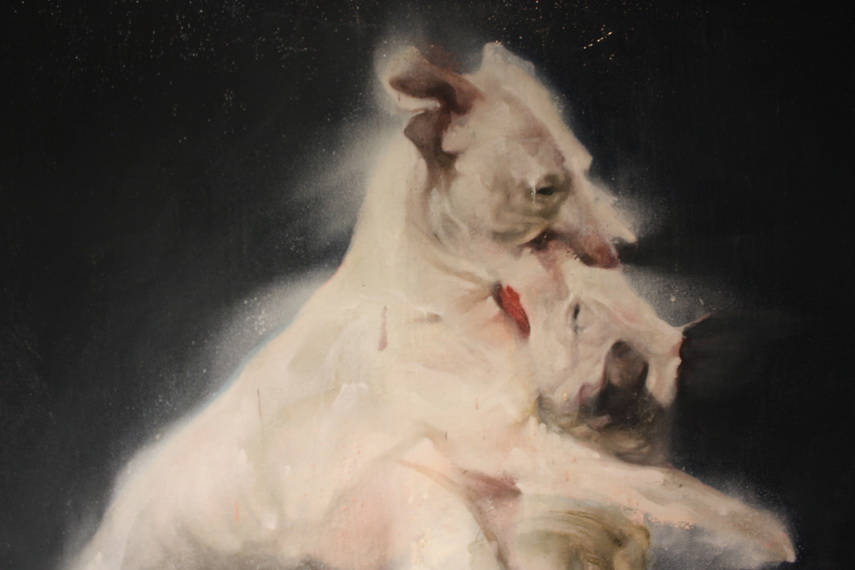 Kononov's Exhibitions
The expansion of Sergey Kononov's career started several years throughout group exhibitions, but the first solo show under the name Olympic reserve happened in 2014 at Odessa's Museum of Modern Art. As the time passed by his style was becoming more and more constituent and stable and Kononov's second solo exhibition simply called Rouge was on display this year at Galerie Lazarew in Paris. With this series of paintings, he continues to tackle before mentioned subjects but in more intense manner. Both portraits, which are predominant, and group compositions suggest artist urge to express deranged thoughts somewhere on the edge of dream and reality.
The artist is represented by Galerie Lazarew.
Sergey Kononov lives and works in Paris.
Featured image: Portrait of Sergey Kononov, photo credits of the artist
All other images for illustrative purposes only