Believing that there is no better way to explore the scene and feel the essence of it than by standing in front of it, Sergio Lopez is the co-founder of the North Bay Plein Air Painters group and truthful adherent of the painting under the open sky. After the discovery of his own passion for oil painting and charcoal drawing, Lopez couldn't stop himself, filling sketchbook after sketchbook with images from real life and imagination. There was a special interest for his paintings of the female nudes. After appearing in publications as Juxtapoz, Spectrum, Hi-Fructose and other similar online magazines, they became very popular and wanted.
Women's body is often decorated with floral motifs or bird feathers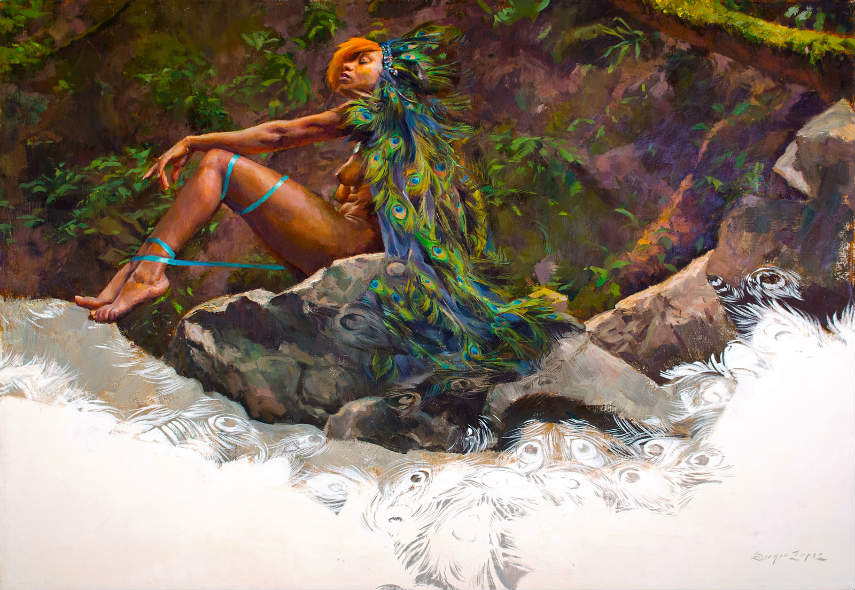 Learning about the Beauty from the Great masters
Graduated at the Academy of Arts in San Francisco, Lopez found his models in Bravura painters, The Golden Age illustrators, concept designers, contemporary painters and photographers and graffiti. He was also visiting the museums and studding the Great Masters, learning the lessons of unchangeable beauty. Lopez works in different mediums and styles, from oil and gouache nude studies and charcoal sketches to the landscapes created in the studio or outside, in nature. Painting the different areas in studio, her works by experience and memory.
Lopez is finding his inspiration in new vistas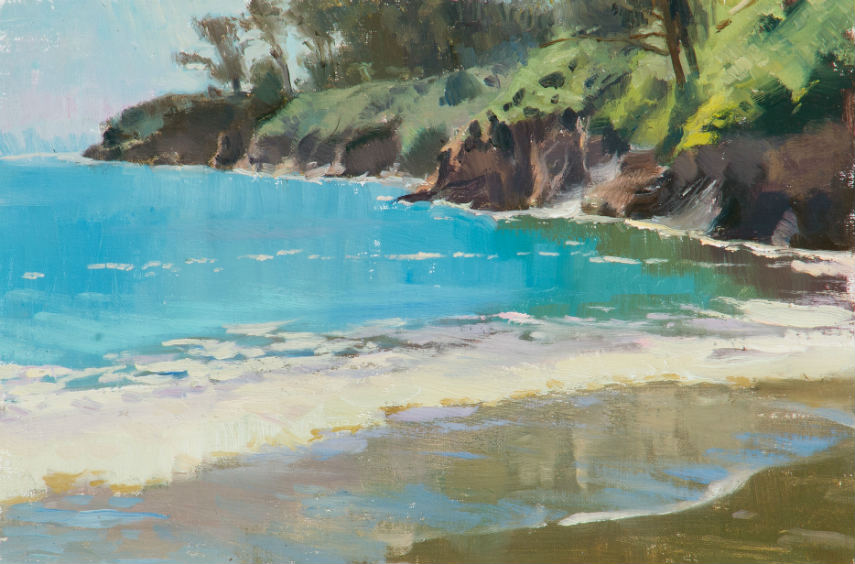 Inspiration in the Plein Air
His group of plain air painters participates in the organization in monthly events of painting outside. Since being the part of this events, Lopez has won numerous awards including Epperson Gallery's Valona Paint Out best of show award two years in a row, three awards in the 2010 Paint San Clemente Festival, second place Artist Choice Award for Telluride Plein Air 2013, Honorable Mention in the Alameda Plein Air event two years in a row, and has been selected twice as a finalist for the Art Renewal Center's prestigious yearly Salon. Setting up his easel, he is finding the inspiration in new viewings, exploring the truth of the scene by standing in front of it.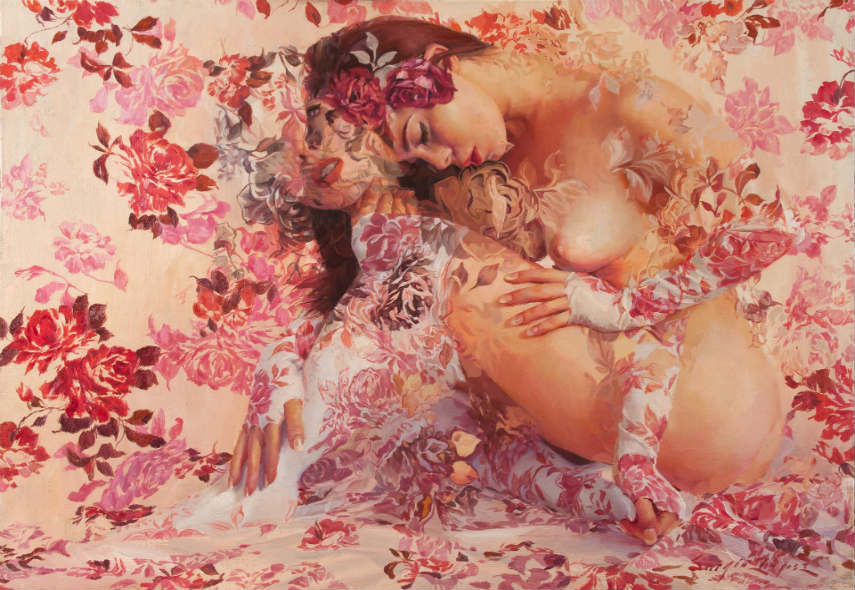 From Landscapes to the Female Nudes
Sergio Lopez is known for plein air and innovative figure painting, oil landscapes and contemporary nude figures, gouache paintings and charcoal drawings. Passionately devoted to the work in the open space, his affection for the nature is also incorporated in his female nude representations. Women's body is often decorated with floral motifs or bird feathers. His landscapes depict different areas, from beaches, to forests and wild fields. Receiving numerus rewards, his work has been confirmed in many levels and exhibited in different galleries solo and as a part of a group shows.
Sergio Lopez is represented by Abend Gallery.
Sergio Lopez lives and works in North Bay Area, California, USA.
Featured image: Sergio Lopez - Grace Darlings
All images © artist