Shae DeTar is an American photographer and artist, known for her wildly evocative, colorful and fiercely bold hand-colored photograph-painting hybrids, shot in surreal locations. She adds layers of paint to emphasize color, texture and a fantastical element.
Hide and Seek, 2014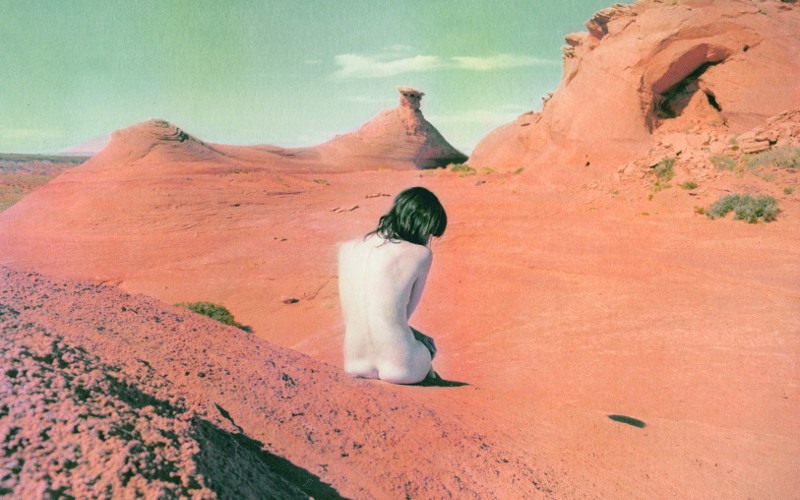 Shae DeTar grew up between Pennsylvania and New York. When she was 18, she worked for a few years as a model in Milan, Italy. Back in New York, DeTar studied graphic design at the School of Visual Art.
The artist's practice is divided into two distinct actions - she takes the photograph first, and afterwards paints prints of photographs by hand, using both Acrylic and watercolor. Shae became interested in the technique as a teenager, when she started hand-painting on the photographs she'd find in magazines.
For the past six years I have been on a journey with a deep intention of making work in a spirit of reactive expression. The most valued piece of my process is throwing away expectation and fear and harnessing experimentation and literally living in the moment.
Hand-painted photography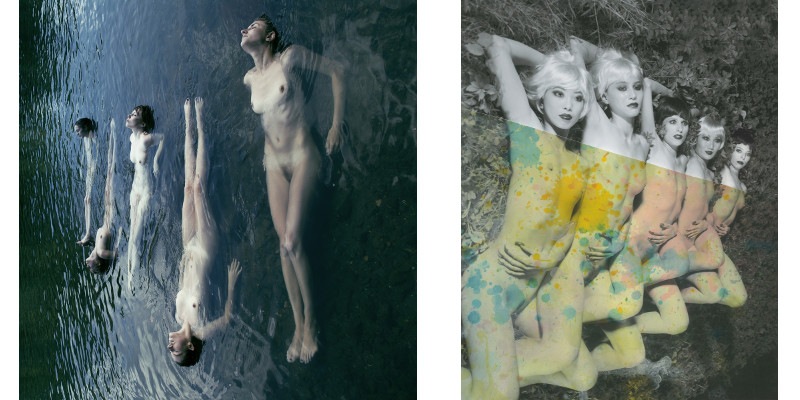 Young nude girls are the subject of most part of her personal, very imaginative work, painted with the bright vibrant hues, and shot in captivating, otherworldly landscapes. However, she seeks to portray a nude female form without the over-sexualization of the image that our culture is saturated with.
I am so used to the media feeding us objectified, sexualized imagery [...] and I'm clearly not alone in desiring to portray women's bodies in a more powerful way than that.
Using analog and digital photography, DeTar manages to filter her sensibilities into work, creating her own visual utopia. Her hazy and almost transcendental images are inspired by the paintings of old masters, such as Van Gogh, Egon Schiele, Jean-Édouard Vuillard, Henri de Toulouse-Lautrec, Ernst Ludwig Kirchner, Klimt, Picasso, and Matisse.
Another World, 2014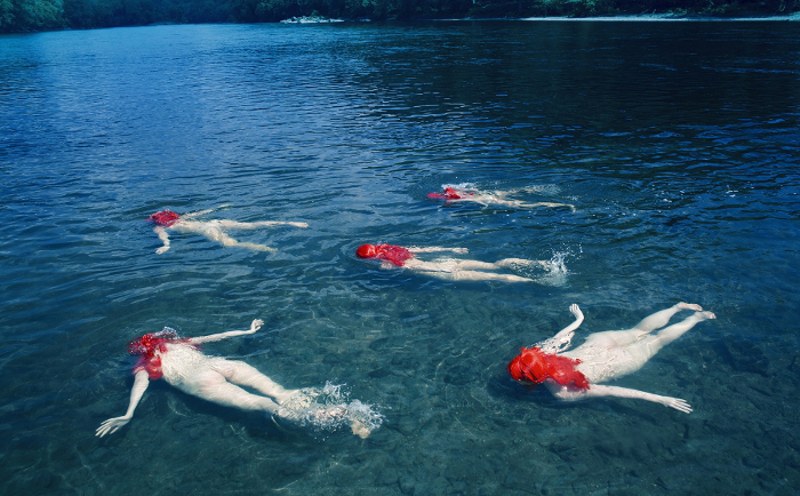 Successful in both personal and commercial endeavors, Shae DeTar shoots regularly for The New Yorker Magazine, and her images have been featured in publications such as Nylon Magazine and Juxtapose, among others. In addition, the artist has shot campaigns for fashion brands such as Cosabella, Free People, Erin Fetherston and Alice and Olivia, and a billboard for Aritizia.
Shae DeTar lives and works in New York.
All images courtesy of the artist