Shaun Ellison is a South African artist, best known for his work inspired by the urban landscape and graffiti among other things.
Shaun was born in 1984, in Durban, South Africa. He graduated Business and Philosophy at the University of Louisiana, in Lafayette. He continued his education at School of Visual Arts in New York City and in 2013 Ellison attended Painting and Drawing Summer Program at NY Academy of Art.
Yankee Zulu exhibition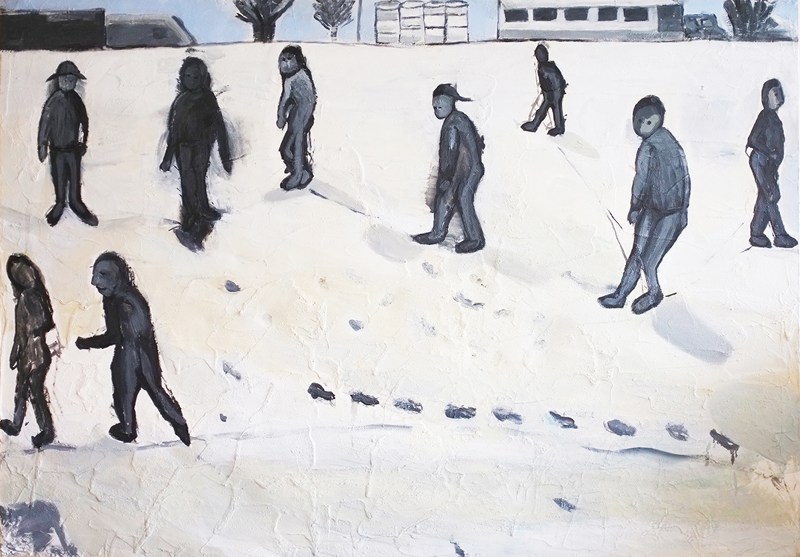 This artist is fascinated by abstraction and Neo-Expressionism, and inspired by many things, such as meditation, pure accidents and feelings. He is highly influenced by spirituality and the subconscious. African stone carvings and tribal arts can be recognized in his expression because both speak the language of spirit and ritual, two elements important for Ellison. In Shaun's artistic work, textures are the subject of process as they, according to artist, form the life of the art piece.
In 2014, the publication accompanied Shaun's exhibition titled Yankee Zulu at Anna Zorina Gallery. On this show, Ellison presented his paintings, watercolors and drawings. These figurative works depicted a wide range of subjects, from haunting portrait heads to humorous vignettes and mysterious ritualized groupings.
Islanders exhibition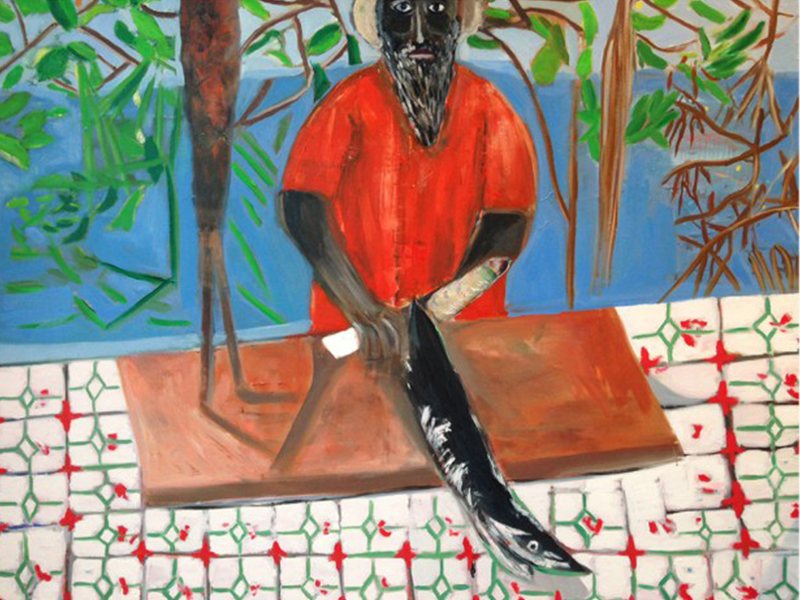 Shaun Ellison's 2015 solo exhibition titled Islanders was also held at Anna Zorina Gallery and was clearly inspired by artist's trip to the Caribbean island of Tobago. Characterized by the bold colors with a distinctive optical vibration, Shaun presented this island as someone who is obviously an outsider, not fully engaged with an island's everyday life, but very much fascinated by it.
Shaun Ellison is represented by Anna Zorina gallery.
Shaun Ellison lives and works in Brooklyn, New York.
Featured image: Shaun Ellison - Self portrait (detail)
All images copyright © the artist