Shelley Cornish is an Australian contemporary artist currently living in Northern New South Wales. She is known for her figurative art and occasional trips into the world of animals.
Art by Shelley Cornish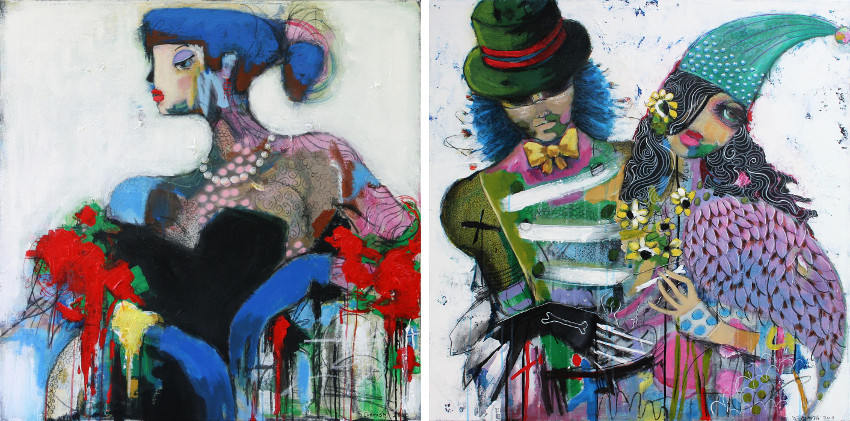 She received her Bachelor of Teaching/Bachelor of Art from Newcastle University, Newcastle, NSW, in 2001, Graphic Design Diploma in 2006, Fine Arts Diploma from Newcastle Art School in 2010, and she also studied Desktop Publishing at TAFE Newcastle Tighes Hill in 2004 and Photography at ProPhoto College Masterclass Workshops in 2005. As Cornish admits, the turning point in her life, the awakening of the artist hidden inside happened during the studies of design. People, with all of their different characteristics, are the main source of inspiration in her work. Everything about them is interesting, their faces, their postures, eyes, expressions, all of that is telling a story that is clearly visible in Cornish's work.
Art by Shelley Cornish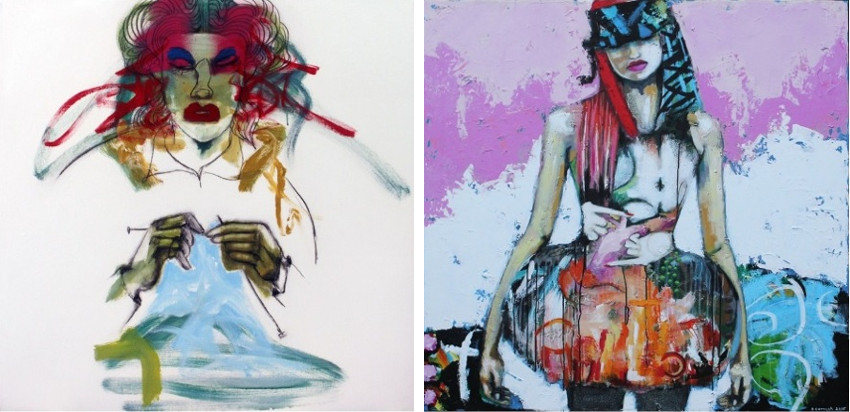 Her paintings are full of joy and rich in color, so the viewers are enjoying not just the person in the painting, but also that richness of paint and the brilliance of brush strokes. Simply by watching and listening other people, Cornish is able to enter into her own world, and create the masterpieces. She is mother of five, including the Hollywood actress Abbie Cornish, who is often the inspiration and model for her mother's artwork. It doesn't matter that Shelley started painting relatively late in her life, she is showing that it is never too late to understand yourself, and start doing what you love.
Art by Shelley Cornish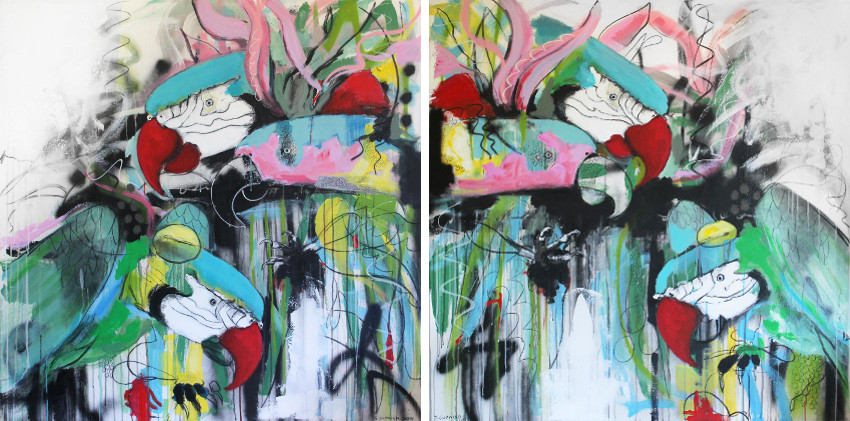 She is represented by 19 Karen Contemporary Artspace in Mermaid Beach, Australia.
Shelley Cornish lives and works in Northern New South Wales, Australia.
All images courtesy of the artist.