Sherrie Levine is an American appropriation and neo-conceptual artist, well known for her re-creations of famous works of art through the means of re-photography, sculpture, drawing and watercolor. She is also known as a member of The Pictures Generation.
Early Works: Presidential Collages
Sherrie Levine was born in 1947 in the small city of Hazelton, Pennsylvania. She graduated from the University of Wisconsin in Madison, receiving her BA in 1969 and her MFA in 1973. In 1975, Levine relocated to New York, where she started her career – at first, she made collages that had a strong feminist tendency. In her 1976 series, titled Sons and Lovers, Levine presented 35 variations of silhouettes, including the identifiable profiles of former US presidents – Abraham Lincoln, George Washington, and John F. Kennedy, combined and layered with various imagery. The artist returned to the theme of presidential profiles with her Presidential Collages series, from 1979. In this series, silhouettes of presidents were merged with cuts from pages in mass-produced fashion magazines, showing mothers with children and fashion models.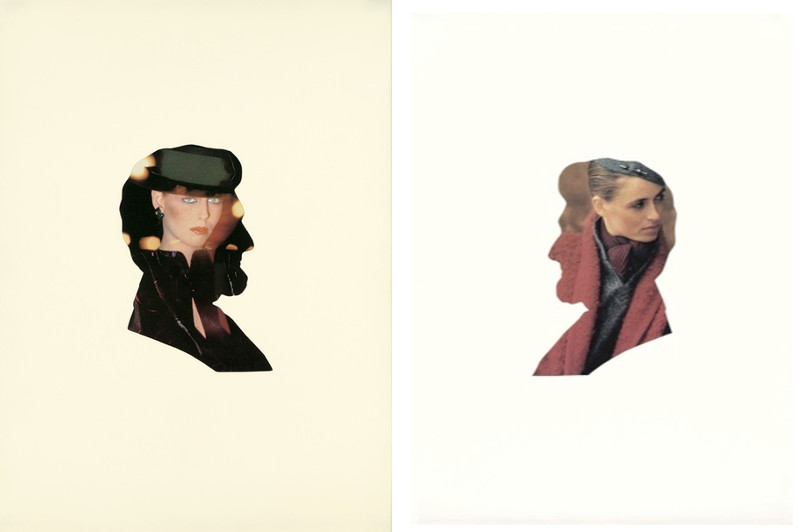 The Pictures Generation
In 1977, critic and curator Douglas Crimp included Levine's collages in his influential Pictures exhibition, held at Artists Space in New York. Other artists that were also a chosen part of the exhibition were Robert Longo, Troy Brauntuch, Jack Goldstein, and Philip Smith. For a purpose of the Pictures exhibition, Douglas Crimp coined a term The Pictures Generation, which will later be used to describe this generation of late-1970s and early-1980s artists, that were characterized by their apart from minimalism towards picture-making.
Appropriation Art
Most of the work by Sherrie Levine belongs to the style and approach of appropriation art – in the form of a very direct version of photographic reproduction, drawing and sculpture, she alters, re-photographs, abstracts or digitizes work of mostly 20th century male artists. Besides Levine, other significant appropriation artists include Louise Lawler, Vikky Alexander, Barbara Kruger and Mike Bidlo.
Appropriation art – a term that describes the use of pre-existing objects and images to create artworks with little or no alteration applied to them – became popular in the late 1970s, in the period when American society was filled with disillusionment from dashed hopes for political and social change, marked by the prolongation of the Vietnam War and the forthcoming Watergate crisis.
Questioning the Modernist myths of originality, authorship, repetition and authenticity, Levine created series of works throughout her career that are very different from one another in terms of style, medium, and approach. From After Walker Evans created in 1981, to After Stieglitz, After Cézanne, After Marcel Duchamp and After August Sander from 2012, all of her works share a common thing – they are lifted directly from the work of mostly male modern masters. Staying true to her early feminist concerns, Levine appropriated only the work of male artists as a means of "de-heroicizing" their patriarchal claim to the art historical canon.
After Walker Evans
Sherrie Levine's most famous work is a 1981 series titled After Walker Evans, in which she re-photographed Evans' rural American, Great Depression-era images from an exhibition catalog, including well-known portrait of Allie Mae Burroughs, the wife of an Alabama sharecropper. Images were presented as Sherrie's own artwork with no manipulation or alternation of the images at her solo exhibition. The Estate of Walker Evans saw this exhibition as a copyright violation, and acquired Levine's artworks to prohibit their sale. Levine's appropriation series became a symbol of post-modern movement and highly-discussed theme, both praised and attacked as a feminist takeover of patriarchal authority.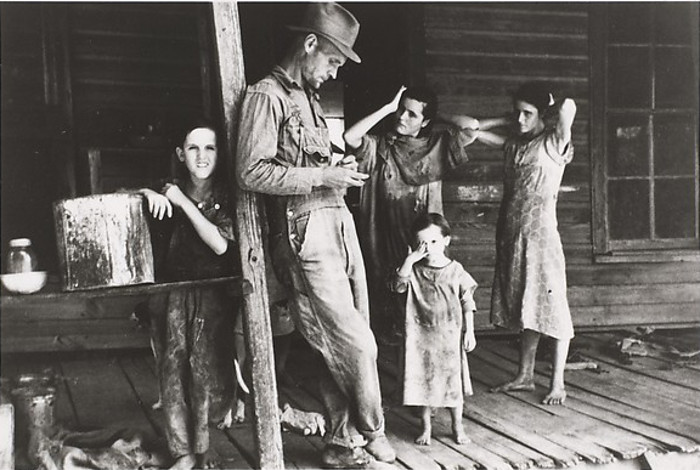 After Egon Schiele
In 1982, Sherrie Levine created series of works that draws upon yet another uncommon and different concept - After Egon Schiele. She re-photographed 18 self-portraits by Egon Schiele, a famous Austrian expressionist painter, altering the original works with a series of implied contradictions. As a result, the finished piece is at the same time both Levine's self-portrait and Schiele's, a replica and an original. When Levine was asked why she chose to use these specific works by Schiele, she explained that "there is something in his eroticism that strikes a chord. Partly it's the self-conscious representation of his own narcissism."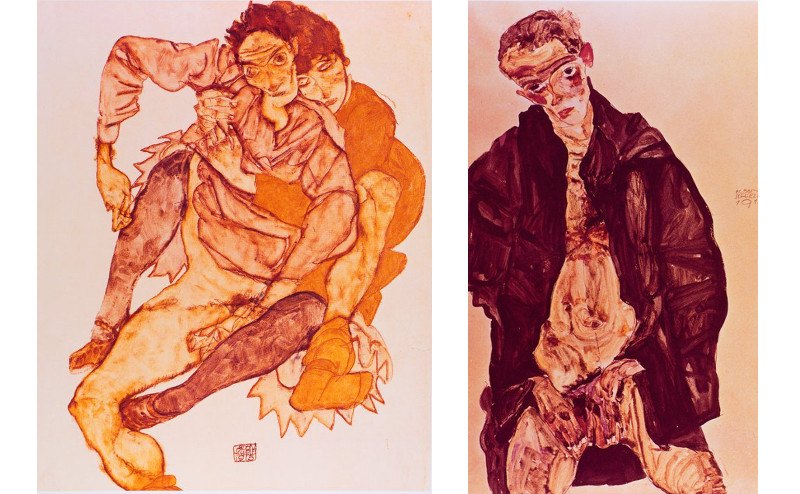 After Marcel Duchamp and Other Works
Apart from the previously mentioned artist such as Walker Evans and Egon Schiele, Sherrie Levine created photographic reproductions of Man Ray's and Edward Weston's images, and drawings and watercolors that are based directly on the artworks of Willem de Kooning, Kazimir Malevich, Piet Mondrian, Henri Matisse, and Fernand Léger.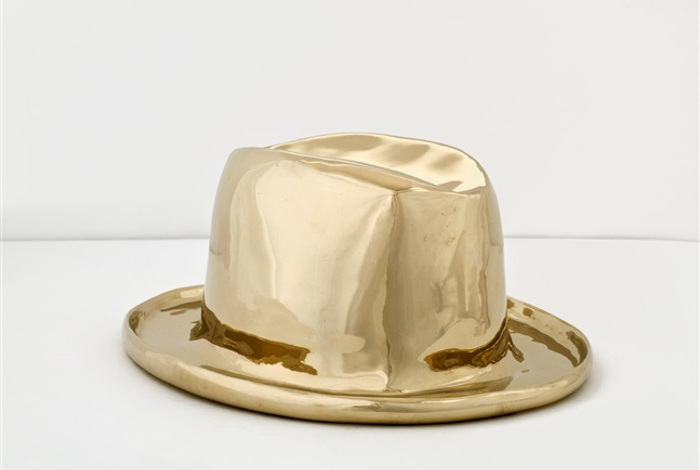 Her sculptural works include different bronze pieces and reproductions such as her 1991 Fountain – a bronze urinal, modeled after Marcel Duchamp's famous 1917 ready-made sculpture, and Constantin Brancusi's Newborn. In 2007, Levine created an After Cezanne series, in which she reduced essential modernist expressions of nature to computer-derived grids. In 2010, Sherrie created her most recent Crystal Skull series.
Sherrie Levine currently lives and works between New York and Santa Fe.