Can we really believe our own eyes? The world hides many mysteries, and what we see and think we know about, sometimes turns out to be entirely different. Shi Ningfang is a Chinese contemporary artist who breaks the taboos of visual art, delivering the unexpected to her viewers. Continually playing with the very basis of perception, she explores the distortion that occurs between what the audience believe is in front of them and what really constitutes an artwork. She observes the world from a woman's perspective and gives every one of her pieces a feminine perspective. For instance, the Bell, her arguably most famous piece, shows the inter-relationship between hard and soft, once again playing with perception. The bronze bell, a symbol of solidity and form, easily becomes squashy. This way, and it's a very particular and interesting approach, she explores and questions the foundations of the relationship between feminine and masculine. Ningfang enjoys creating art and expressing herself through the duality that is at the very core of the world.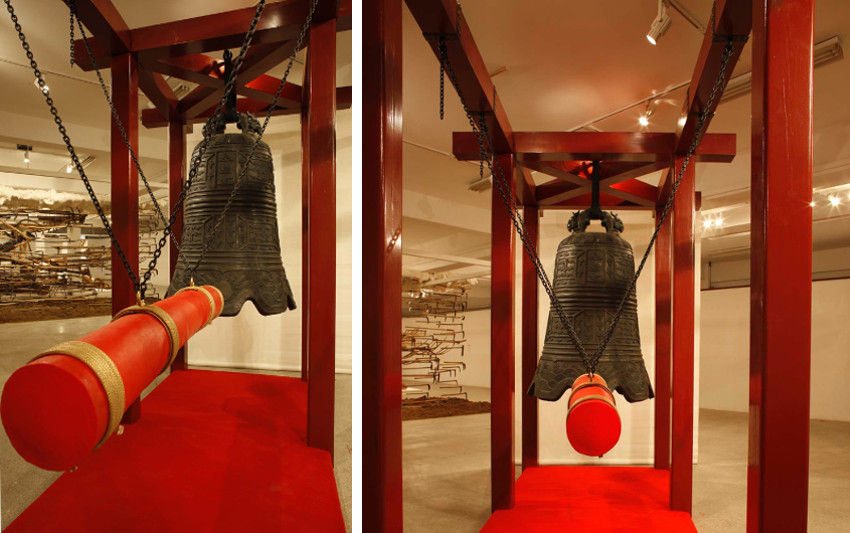 Shi Ningfang Biography
Born in Siping, Jilin Province of China, Ningfang studied at Jilin Normal University, where she graduated in 1999. She continued her education, and two years later, she completed a course from Department of Folk Art, Central Academy of Fine Arts. In 2010, she graduated from Department of Experimental Arts, Central Academy of Fine Arts. Aside from creating sculptures, she is also a researcher and an art scholar, writing academic papers, including the essay Residential Houses in Urban Areas – Underground Courtyard, published in the Would Art magazine in 2001, and the book review for Four Reasons to Appreciate the Tradition, which was published in San Lian Shu Qing and Folk Culture magazine in 2005. In her practice, Ningfang remains true to her research field (where she explores the link between contemporary and traditional Chinese art), focusing on the issues of distortion and paradox. She is currently participating in Truth, a two-man show with Li Hongbo. The exhibition is taking place at Magda Danysz Gallery in Shanghai and will be on display until October 29th, 2016.
Featured image: Shi Ningfang - Bell, 2010
All images courtesy of Magda Danysz Gallery