Describing what art is, its meaning, purpose and role is ultimately a subjective thing. If you were to ask a number of people the same question, it's highly likely each one will give you a completely different answer. This goes for the artists themselves as well; regardless of their formal education and generally accepted norms, even those belonging to the same student class can have widely different definitions of art. That being said, what better way to not only find art in oneself, but also find oneself in art, than by experimenting with various techniques, approaches, subjects and materials. Sigmar Polke was one such German artist, and although he was mostly known for his paintings and photographs, his artistic oeuvre also contains films, performances, and works like large, three-dimensional light boxes. He has left a strong influence on the art world both via his pieces and the effect he had on other artists.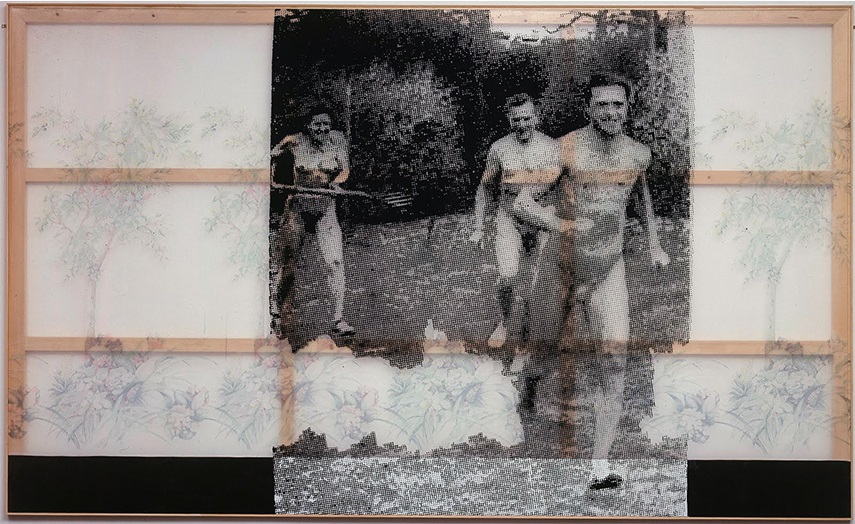 Post World War II Social Influence
Polke and his family, seven of which were his brothers and sisters, fled to Thuringia in 1945 during the expulsion of Germans after World War II, and in 1953 to the Western Germany. Looking at it now, it could be said that this affected his complete artistic career, as he was set upon a specific path of distinct social, and above all, artistic influences. Düsseldorf was, at the time, a very "fertile soil" for a young artistic soul like Sigmar Polke, as he was able to spend time in galleries, museums, and even work as an apprentice in a stained glass factory, before becoming a student of the Arts Academy at the age of twenty. Under the wing of Karl Otto Götz, Gerhard Hoehme and Joseph Beuys, who has had an enormous influence on forming Polke's artistic character, he thrived in prosperous, commercial city of Düsseldorf during the 1960s.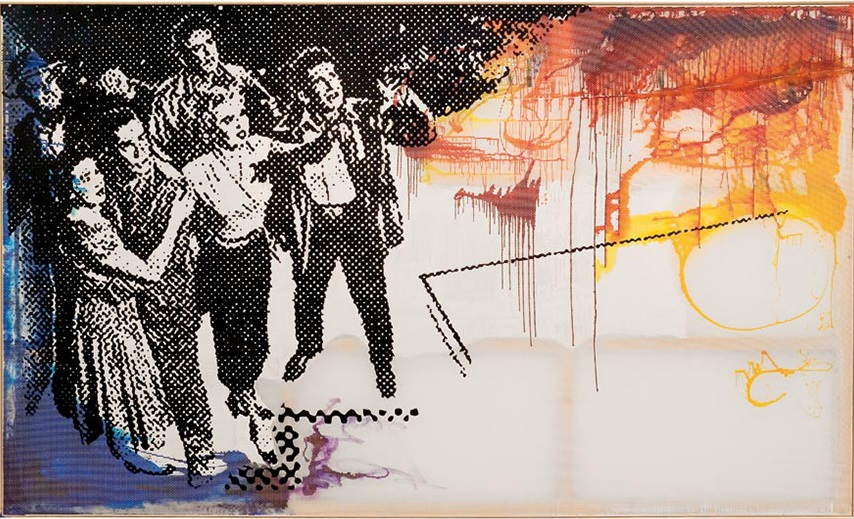 World in the Lens of his Camera
His tendency to swap between different styles was present even in his photographs, as he used photography to portray an array of subjects and even twist the reality. His photographic work mostly originates from the late 1960s and through the 1970s, and traveling to various countries in this period helped him put the world in his lens. From France and the United States, over Afghanistan and Pakistan, to Sao Paulo, Polke's photographs captured the life as he saw it, and more. Printing some of his Paris photos using chemical staining, he managed to create works depicting strange appearances, twisting the reality represented by the photograph. He would create works that combined the positives and negatives, horizontal and vertical orientations of the photo, and it culminated in a suite of 35 prints entitled Aachener Strasse, completed in 1995.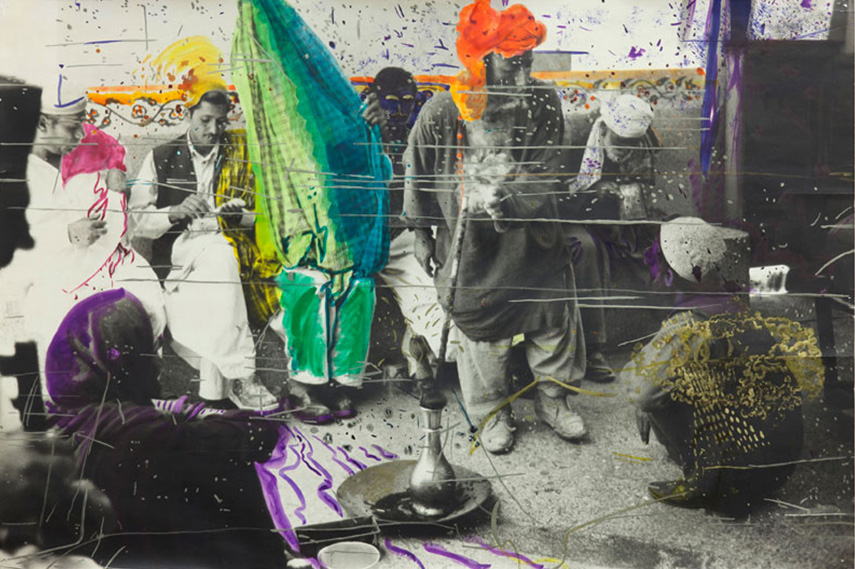 Creative and Witty Painting
Polke saw painting itself as an empty canvas: his imagination and wit could literally take him anywhere, as it usually did in the various periods of his life in which he was devoted to it. Even as a young painter, he founded the painting movement Capitalist Realism in 1963, alongside Gerhard Richter and Konrad Fischer. Combining mass media images with objects out of the daily life, Polke demonstrated uncanny wit and imagination in his paintings during the 1960s and 1970s, challenging the validity and purpose of the media images, as well as the consumer society and political scene in Germany.
After a period of photography, he returned to painting in the 1980s. His experimental spirit was preserved, and his interest in alchemical properties led him to incorporate all sorts of materials into his artistic practice: meteor dust, smoke, uranium rays, lavender, cinnabar, and even a purple pigment from the mucus excreted by snails, all belonged to his recipe list. He would often soak the fabric for his paintings into raisin, making it transparent and thus allowing for multiple layers to be created within a single piece. The mid-1990s were marked by his Druckfehler, or "Printing Mistakes" series, which also utilized layers or raisin to create witty art that gauged the viewer's interest and intellect. In the later years, he would develop and refine his "Lens Paintings" series, as well as focus on historical events through his work.
Sigmar Polke was an "artistic alchemist" of a sort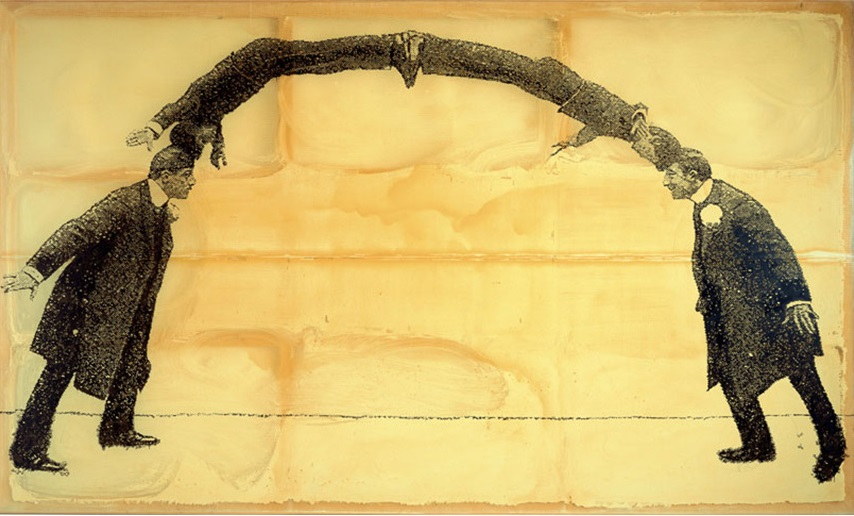 The Legacy of Sigmar Polke
Sigmar Polke never shied from applying a different approach, and when he would choose an artistic style to follow, it wouldn't be long before he implemented a novelty in his work. An "artistic alchemist" of a sort, his opus is defined not just by painting and photography, but also by film, including his Der ganze Körper fühlt sich leicht und möchte fliegen (The Whole Body Feels Light and Wants to Fly) (1969), a series of stained-glass windows that he created for the Grossmünster cathedral in Zurich (between 2006 and 2009), drawings, sculptures, and others. Making an influence on great artists of his time like Martin Kippenberger, Albert Oehlen, Richard Prince and Julian Schnabel, as well as the young artists of today, he remains one of the most experimental artists of the 20th century.
The artist is represented by me Collectors Room Berlin.
After a long battle with cancer, Sigmar Polke died on June 10th, 2010.
Featured image: Sigmar Polke. Photo credits sueddeutsche.de.
All images used for illustrative purposes only.