Silas is a Dutch painter, illustrator and musician, born Silas Schletterer in 1976 in Middelburg. He is known for his dreamy, melancholic paintings and illustrations, with a distinctive atmosphere.
Schletterer grew up in Middelburg. When he was three years old, his brother taught him how to draw. His talent for art was noticeable from a very young age. However, he began drawing seriously when he was 15, inspired by skateboard graphics. Silas enrolled at the Willem de Kooning Academy of Arts in Rotterdam, Netherlands, when he was 19, and obtained his degree in 2000. Upon graduation, the artist worked as an illustrator for magazines and journals.
The art of Silas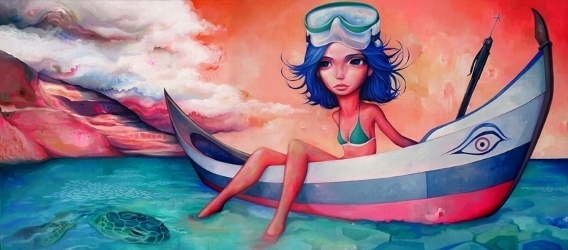 Now he paints melancholic, beautiful human figures and animals. Silas works in acrylic and oil paint, which he usually combines with mixed media. Due to his passion for music, he also produces designs for shirts and artworks for musicians.
In 2013, he had 16 works exhibited at his solo show entitled The Colorblindfold at Walls Gallery in Amsterdam, Netherlands, along with publishing his first limited edition book The Colorblindfold. The book featured his work from 2003 to 2013.
Silas is a member of KAMP HORST, an art collective from Rotterdam, which used to be called Antistrot.
Oil and acrylics on canvas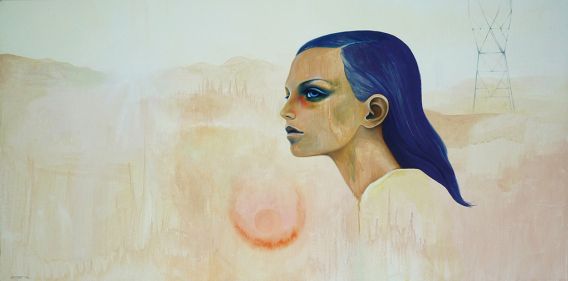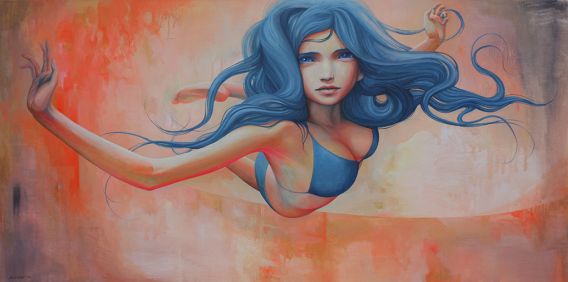 He is represented by Kallenbach Gallery in Amstedam, Netherlands.
Silas works and lives in Rotterdam, Netherlands.
All images copyright © the artist