The moment, a single drop in the ocean of time. How often do you find yourself being able to even spot those little moments that can cause happiness and sorrow, that provide a meaning in our lives? Silvia Coccaglio is an Italian photographer, who's turned her work into a crucial part of her regular life. Her quest for art never stops. I guess that's the case when you're chasing moments. An unbelievably difficult task, but extremely rewarding as well. When you realize you have captured the specific moment, that you've clicked the camera at the right instant, immortalizing what's in front of you, everything pays off and you can move on to finding a new moment to live through and remember. Not all, however, are worth remembering, and being able to find those that are, makes Coccaglio a great artist.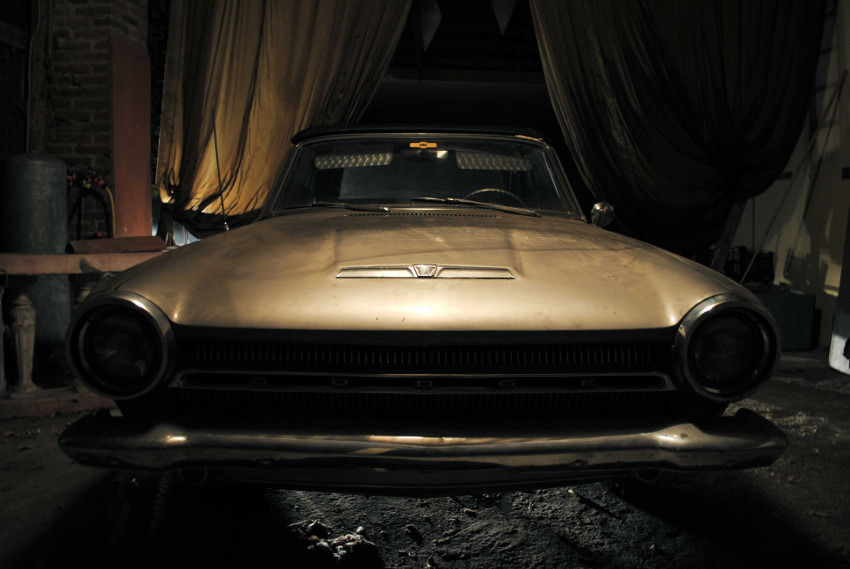 Silvia Coccaglio and her Understanding of Photography
All the power lies in that tiny period of time when something catches the eyes of Coccaglio, whether it's a situation, an object. Her artistic reflexes are constantly tested, as she never knows where the new source of inspiration will come from – is it going to be a random cluster of parked cars, an old basement where she places a couple of chairs and an old racket, the surfers' party abandoned for the storm, or something entirely different… Known for working in series, Coccaglio has two quite interesting and unique groups of photographs: one is titled Hippie History, and it is based on the moments of her life and situations that are created thanks to the magic combination of natural agents of the atmosphere; the second, entitled Flowery, was inspired by the things surrounding the artist in her postpartum period. They changed her vision and perception of the world as she was experiencing an almost complete immobility due to her pregnancy, trapped somewhere between the joy of childbirth and the mutation of her body. Simple bouquets of flowers brought by her friends, the banana rinds left from my snacks, but also various new accessories of her baby's – Coccaglio wanted to capture these moments for her son, as he will grow up, to be able to enjoy the objects that surrounded the two of them at his birth, immortalized in her photographs.
Silvia Coccaglio had her first solo show in 2015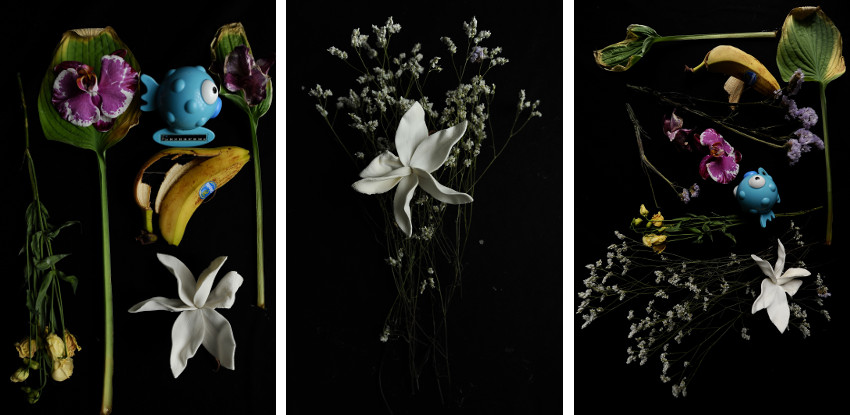 Shows and Additional Work
Flowery was also the title of Coccaglio's first solo exhibition, held in 2015 at the Molin Corvo gallery - Joyce - 173 Galerie le Valois, Paris, France. Her work has also been included in numerous group shows, organized throughout Italy. The Vogue Italy has featured some of her images, confirming her status as one of the rising stars on the Italian photography scene. However, Coccaglio owes everything to her mother, who introduced her to the field in which she's so successful today.
She is represented by Molin Corvo Gallery.
Featured image: Silvia Coccaglio – portrait, image courtesy of the artist
All other images courtesy of Molin Corvo Gallery