With photography as her main tool, but certainly not the only one, Silvia Mariotti, an Italian artist of rare expressive power, explores the habitat that surrounds us, identifying the linkages between artificial and natural. This research is mainly focused on the investigation of the natural landscape, and it's a perfect vehicle for re-reading of history, with Karst region as the main object, with its natural confrontation made of ravines and sinkholes. Exploring the mysterious perspectives and chiaroscuro, Mariotti opens up questions about the re-semantization of these landscapes through both world wars, and the role they have in the memory of events, becoming a symbol of a painful history. Made of reinterpretations and manipulation, the karst landscapes and their natural elements arise today as the observer's eye characterized by an inherent feeling of darkness, firmly stuck to the tragic memory of the world's conflicts.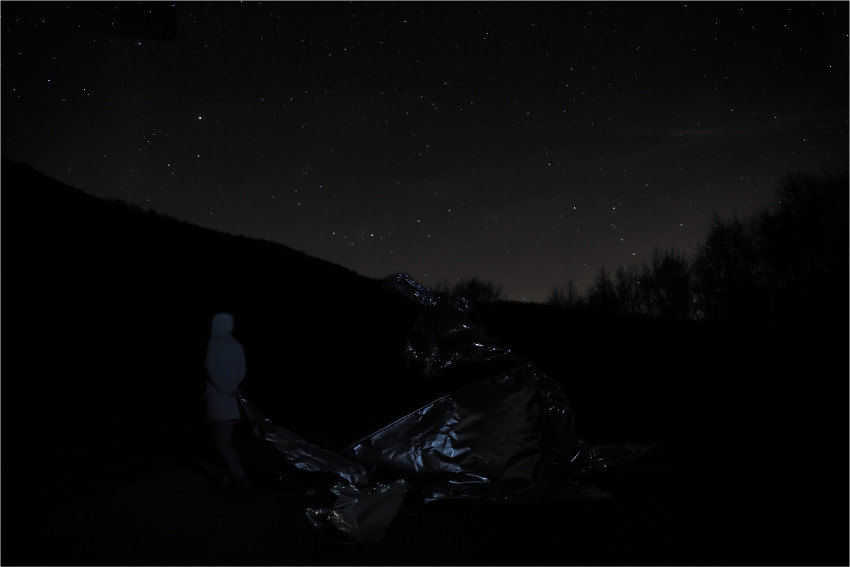 Between Known and Unknown – the Visible Message of Foibe
For her most recent solo shows, Dawn on a dark sublime (2015) and Fronte Invisibile (2016), Mariotti brought together the historical thought and sublime concepts of nature through a subject that has never before been in the center of an artistic research – the foibe. Located in Istria and Karst, the foibe tell the history of the 20th century Europe. Apparent, but ideologically conceived a bit, there's also a tale of nature that has spanned for millennia and the story of a number of literary, psychological, theological, mythological and aesthetic impressions. Through her photography, the artist documented the vertical caves, large sinkholes, and chasms, revealing to the viewers a double sublime suggestion: there is a strong historical connotation, but the magnificence of depicted nature that affects the perception must not be forgotten. The shows were enriched by sculptures, video and sound installations, all very different media brought together in order to tell a single, unique story. Wanting to express more aspects related to the issues of sinkholes and other natural phenomena, Mariotti used a variety of media, managing to present the project to the observers on several different reading levels.
The landscapes are gaining a new meaning through the prism of the World Wars and their consequences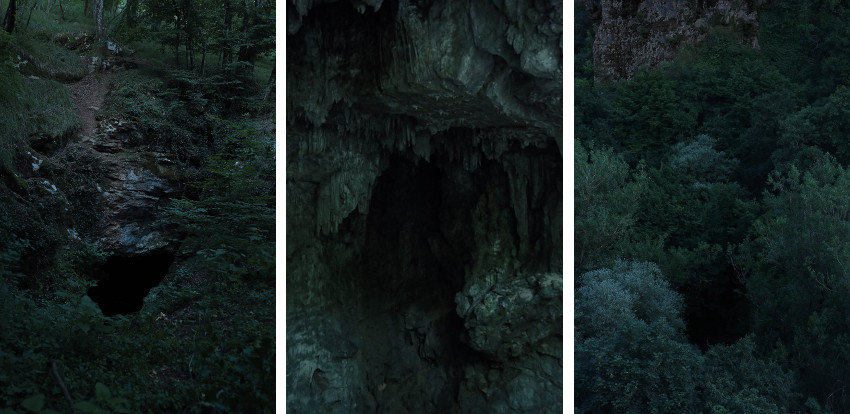 Biography of the Artist
Born in Fano in 1980, Mariotti possesses an extensive artistic knowledge. In 2005, she received a BA in Painting from the Accademia di Belle Arti di Urbino; in 2007 she attended the Erasmus - Facultad de Bellas Artes Alonso Cano in Granada, Spain; in 2009 she received a Degree in Visual Art from the Accademia di Belle Ar ti di Urbino. Three years later she attended the Advanced Course of photographic technique at Spazio Forma in Milan, and in 2013, Mariotti won the prestigious Premio Celeste.
She is represented by A plus A gallery.
Silvia Mariotti lives and works in Milan.
Featured image: Silvia Mariotti - Aria Buia (Pazin), 2015 - detail
All images courtesy of A plus A gallery