Sim Chan is a Hong Kong-based artist, best known for his SimSky and SimCity series painted on handmade wooden frames. Born in 1987, the artist got his education from Hong Kong Art School, majoring in Painting. Upon graduation, Sim Chan established his studio in Fo Tan, the art district of Hong Kong.
SimSky No.61, 2015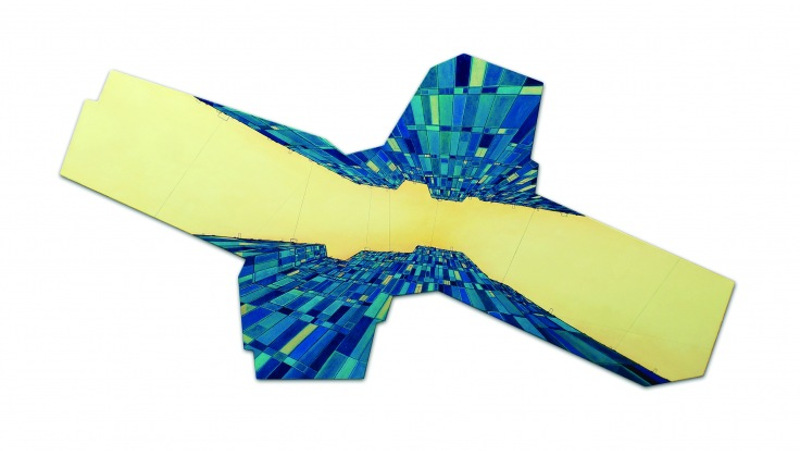 Recurring motifs in Sim's painting are elements of urban architecture and city skylines. Like looking through the viewfinder of a camera, Chan's paintings capture images of the sky outlined and surrounded by crowded skyscrapers of Hong Kong. The aerial view of the sky in the city is transformed into various rectangular shapes and symbolic signs, visible in his SimSky series. His body of work is a compilation of artist's own observations, memories and feelings towards the dynamic, ever-changing city. Sim's works are an attempt to further explore the underneath connections between lifestyle and the changes that people made upon the nature.
These self-crafted wooden frames and cut-out shapes of the sky are made with mathematical calculation and effort. In such way, canvas and frame serve not only as surfaces to be painted on, but also as forms to be created.
SimCity series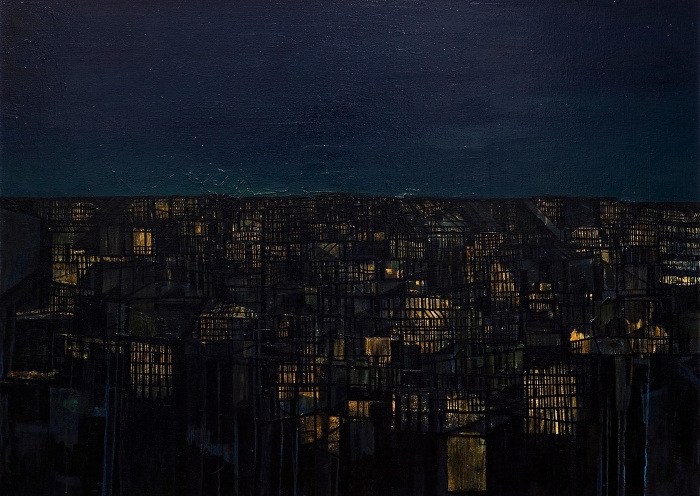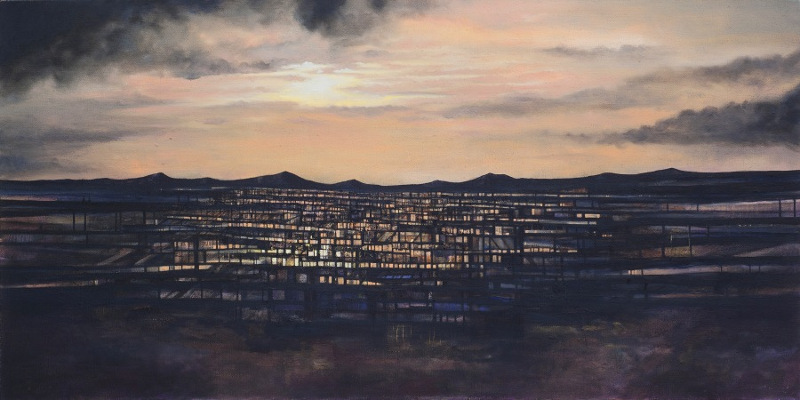 In another series of work – SimCity, Chan creates his own virtual megalopolis. Each work has been built from the outcomes of the last, and the whole series evolved from the artist's memories of entangled histories of the city.
Sim Chan was selected as a finalist for the Sovereign Asian Art Prize in 2011. In addition, he received the Outstanding Artist Grand Award, and the Best Artwork Award in Painting by Hong Kong Art School. His work has been exhibited in many international art venues.
Ding Ding, exhibited at Back to the Future group show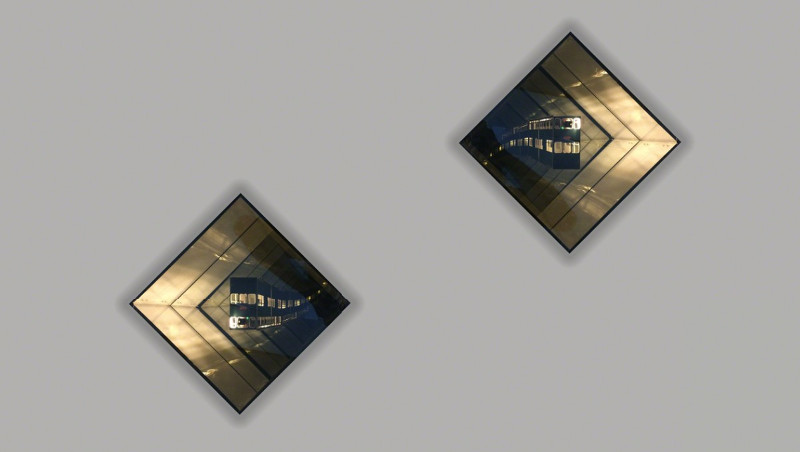 He is represented by The Cat Street Gallery.
Sim Chan creates from his studio in Fo Tan, Hong Kong.
All images copyright © the artist