Simon WG Butler is a British contemporary artist based in London. His works have been exhibited in London, Miami and Chicago, and his first solo exhibition, Going Postal, is being exhibited by the Vertical Gallery in Chicago. He has worked with such names as Damien Hirst, Steve Lazarides and Shepard Fairey.
Art of Simon WG Butler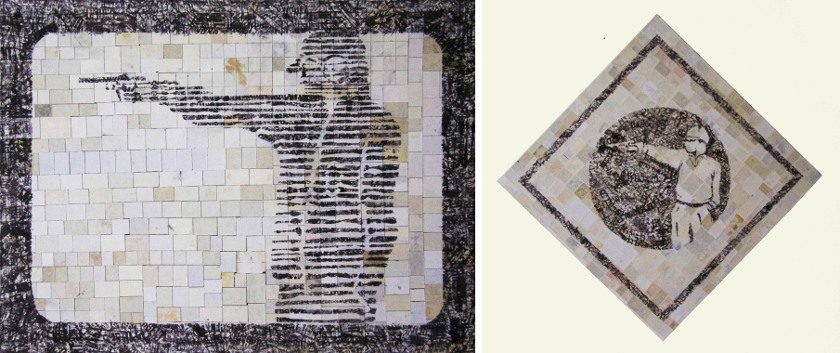 Butler was born in 1989, in Maidstone, UK. The works in his series Going Postal are collages made from retired postage stamps. Butler uses both the striking fronts of the stamps and their backsides, stained with ink and glue, to fully illustrate the history of each stamp. On a larger scale, the stamps form Butler's take on the past 20 years of the United States Postal Service, and the mass murders that took place over that period of time, and from which the phrase "going postal" originated in the first place.
Going Postal Exhibition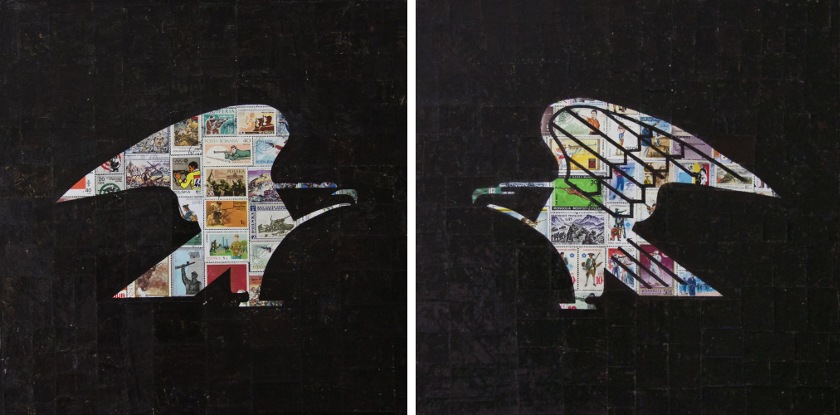 Apart from providing us with a look back at the grim history of the US Postal Service, Butler's exhibition is also a means to fight the decline of this historic industry, as many workers are being let go and many offices closed down.
He is represented by the Vertical Gallery in Chicago.
Simon WG Butler currently lives and works in London, UK.
All images copyright © the artist