The movie stars are an inspiration for many - young and aspiring actors and actresses, other successful and unsuccessful people, but also for artists. It is extraordinary how even those celebrities with their exotic personalities could constantly be given a new look, how one person can be portrayed differently each new time. Simone Albert does just that - she takes some of the most famous stars, coming either from music industry or the movies, and they are given a new life through her high-quality photographic works found on canvases or acrylic glass. She also creates impressionism-inspired artworks, but the Pop Art remains as her most recognizable feature.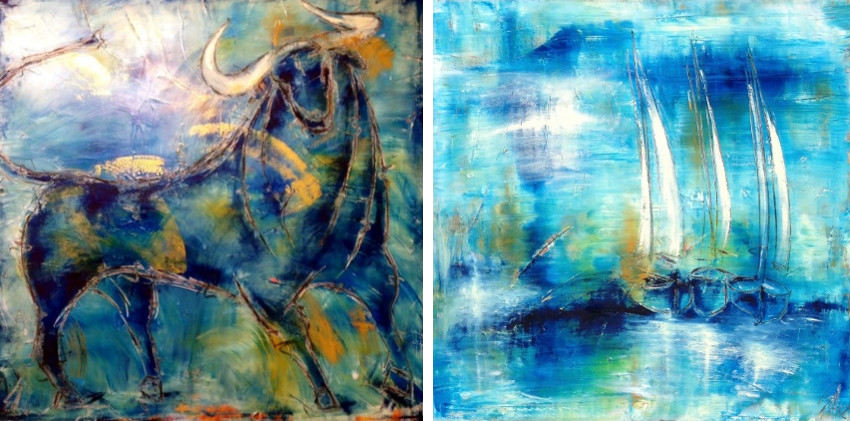 A New Life
After working for years as a business administrator, Albert decided to give that life up, and today she's a freelance artist who works in the fields of modern art, impressionism, and Pop Art. Her oil pieces are reminiscent of the impressionistic style of painting and are characterized by a strong color. Whatever she does, her work originates from her own passionate experiences which are brought up to the surface and projected onto the canvas with bare fingers or a spatula. The life-changing decision to abandon the world of business and dedicate herself to art came in 2007, and from 2013, she even has her own gallery which is located in Konstanz.
Her work originates from her own passionate experiences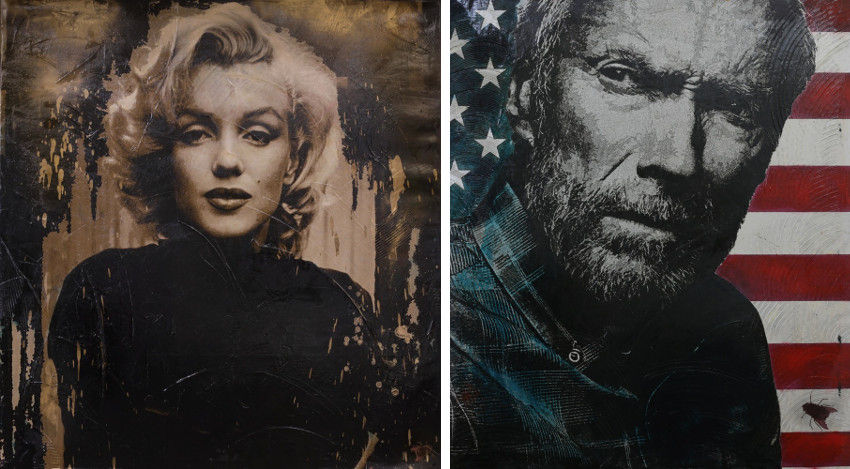 The Stars
Albert paints without any calculus, she pours her soul into her work, and her work feeds her soul in return. The artworks depict the variety of emotions – there is courage, gentleness, determination, strength, anger, often in their purest form. Her art mediates between her own experiences and those of viewers.
The good part of her work is based on the world's fascination with the phenomenon of the star cult, which is now stronger than ever, dominating the media and shaping the consumer's landscape. She wants to discover what does it take to become immortal in the history of the cinema as she paints some of the most important and influential movie stars ever, all of them in what it seem as their crucial period. Albert is inspired by the work of Andy Warhol, and these portraits of celebrities are done in the Pop Art style.
She is represented by artROOM / new relations Studio in Konstanz, Germany.
Simone Albert lives and works in Konstanz.
Featured image: Simone Albert - portrait, photo credits the artist
All images © Simone Albert.