Kim A. Larsen aka SinnSykShit is a Norwegian artist – a graphic designer, illustrator and visual artist, inspired by urban culture and big cities as our future.
Larsen was born in Oslo, Norway at the end of, as he says, funky 80s (he's not revealing anything else about his age). He earned his Bachelor degree in Graphic Design, so naturally, he dedicated himself to mostly design, illustration or painting.
City Skyline
This artist is inspired by street and urban art, so it is not unusual to found some of his work on the walls and streets of Norway and Australia where he lived at one point of his life. SinnSykShit was very much inspired by Melbourne, where he lived and worked, enjoying Australia's vibrant art scene.
Besides walls, SinnSykShit gladly expresses himself on canvases or anything else he can "get his paint on"! Recently, Kim started experimenting with stencils trying to focus his energy on depicting people on portraits that are still related to his previous themes (such as cities for example, with its structure that he founds very inspiring).
People as a subject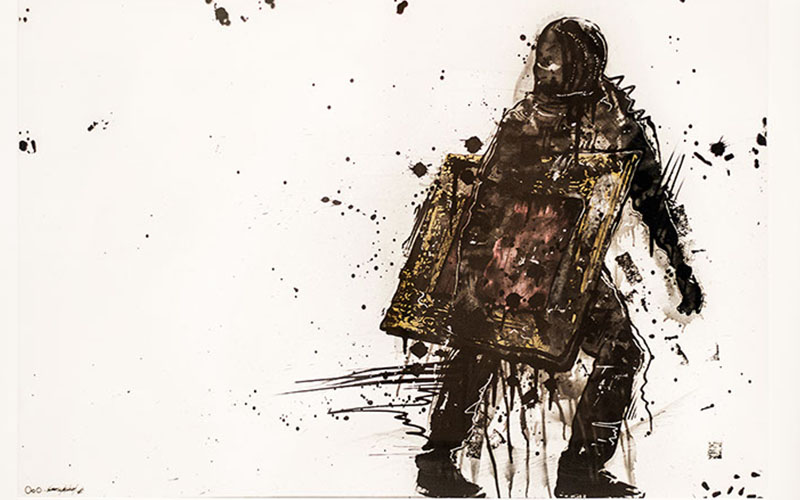 SinnSykShit is a member of an artistic group titled SecretWars – a team of artist located in Oslo, painting at art battles, jams and events.
And one last thing – his name SinnSykShit. 'Sinnsyk' in Norwegian means insane. The rest of it – well, you can recognize.
SinnSykShit lives in Oslo, Norway.
All images copyright © the artist