Skount is a Spanish contemporary artist born in Jerez de la Frontera, Spain, in 1985. He is known for his ability to work successfully in both the street art and in studio painting.
Art by Skount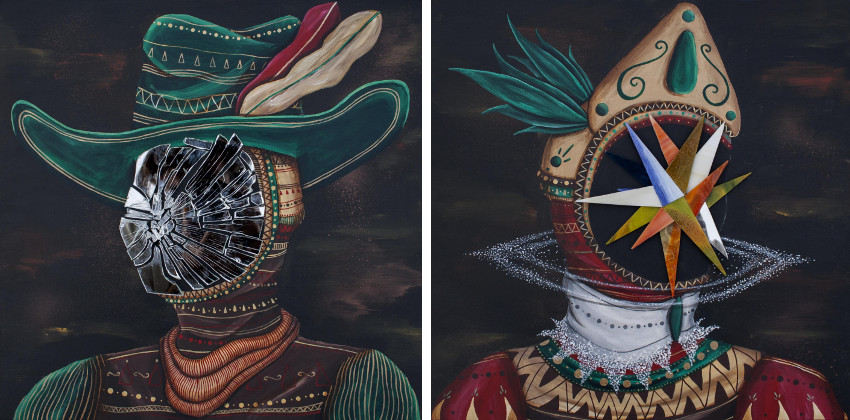 Skount is irrepressibly curious, and that has made him travel and explore the different traditions and creativity in countries around the world. He has been to and has exhibited throughout Spain, Europe, Israel, Kuwait, China, Japan, Australia, Mexico, and the United States. His creativity has no limits, as he constantly searches for new means of expressing himself, so far working with paper, paint, sculpture, installation, video art, music and performance. Having said all that, he always seems to come back to masks, which have been used through the history for various purposes. Everyone has a mask, it is up to each individual when and to whom we will reveal our true selves.
Art by Skount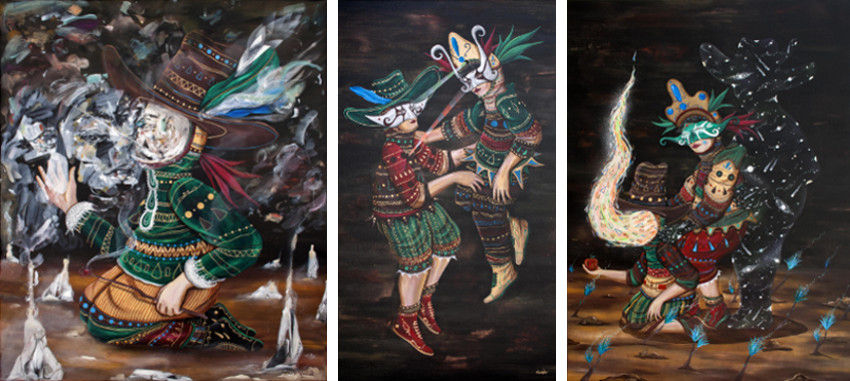 If perfect artists existed, Skount would certainly be one of them. He is able to work in almost all mediums, and draw inspiration from everywhere, not only from the other countries and their traditions, but also from Spanish tradition, especially from the theater. Interest in psychology is also present, as he wants to know is it possible to lose identity because of the masks we are somewhat forced to wear in modern age. Skount's endless energy, his need to learn more and more, to explore and create, all of that is making him a successful artist with bright future.
Art by Skount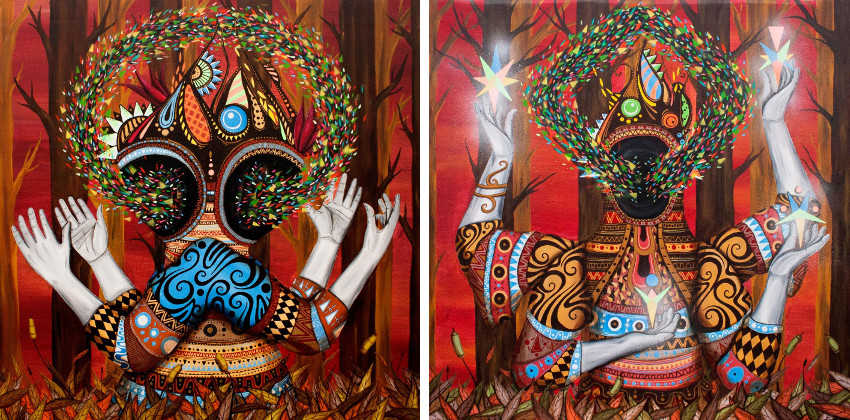 He is represented by 19 Karen Contemporary Artspace in Mermaid Beach, Australia.
Skount lives and works in Amsterdam, Netherlands.
All images courtesy of the artist.