Skuja Braden is an artistic duo consisting of Inguna Skuja and Melissa Braden, currently living in Latvia. They are well known for their ceramic artworks.
Art by Skuja Braden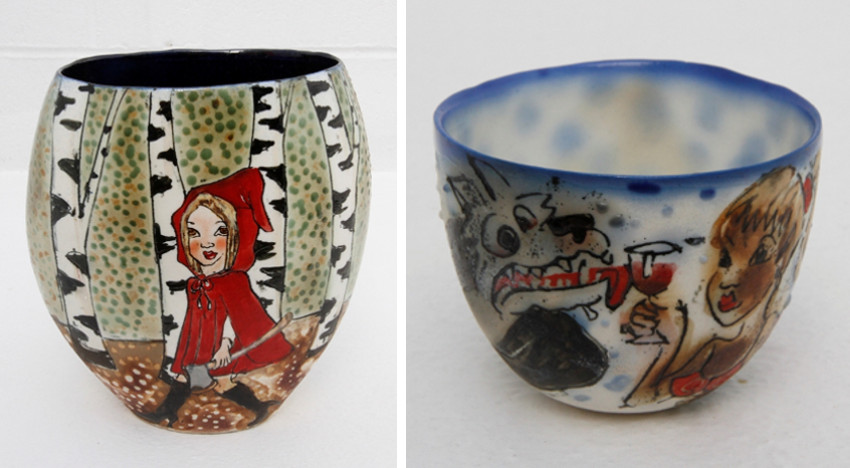 Inguna Skuja studied Ceramics at Applied Art College in Riga, Latvia and at Humboldt State University in Arcata, CA, received her BA in Ceramic Studies from Latvian Art Academy, Riga, Latvia, in 1992, and her MFA in Ceramics from the same institution in 2011. Melissa Braden studied Painting and Ceramics at Latvian Art Academy in Riga, Latvia, received her AA in Fine Art and AA in Liberal Art from Sierra College, Rocklin, CA, in 1992, her BA in Painting/Sculpture and BA in Art History from Humboldt State University, Arcata, CA, in 1997, and her MA in Film Production-ABT from the same institution in 1999.
Art by Skuja Braden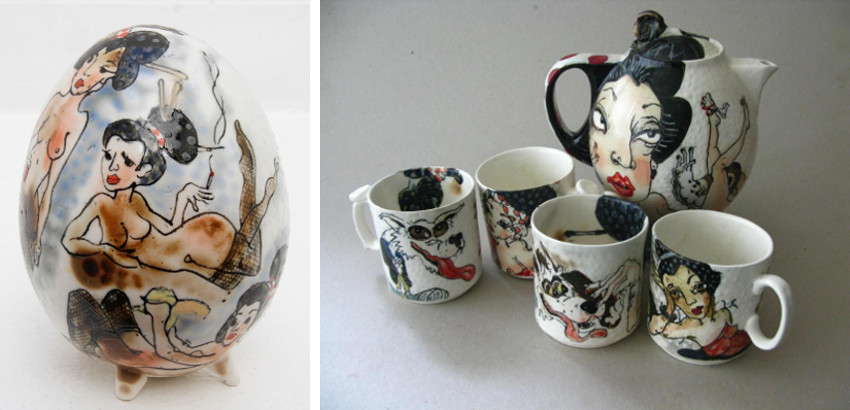 Inguna Skuja and Melissa Braden are real people who exist in the real world, but in the world of art, it is only one person who exists, and that is Skuja Braden. Their individual qualities, their inspiration, view of the world, all of that combined create one widely recognized name. They both participate in every step in the process of creating. Duo started working together in 1999, and has stayed together ever since. During to technical problems, they were forced to move from the USA to Latvia, and they now work in Riga. Even though Skuja Braden faced difficulties as an artist working only with ceramics, they never even thought about changing their approach. All of their work is a beautiful combination of sculpture and painting, and the decision to stay in the world of ceramics was, and is justified with every new piece they create.
Art by Skuja Braden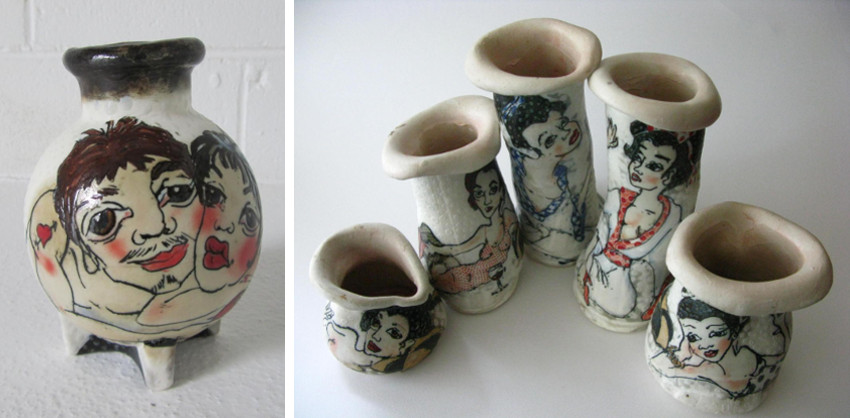 They are represented by 19 Karen Contemporary Artspace in Mermaid Beach, Australia.
Skuja Braden lives and works in Riga, Latvia.
All images courtesy of the artist.