When it comes to a development of the graffiti culture, Rio de Janeiro was somehow late. It was already 1999 when the street art scene began to blossom. But, what it lacked in time – it compensated in talent and diversity. One of many artistic products Brazilian scene spawned is so called Capioca graffiti movement. Smael, notorious Brazilian urban artist, is considered its father. Besides his colorful artworks, one of the things that made him sort of a king of street art is the fact that, thanks to him - Brazilian government decriminalized urban graffiti in 2008!
Smael's Merit: Brasilian Law 706/07 Decriminalized Graffiti
Ismaël Vagner de Lima began his artistic adventure in the late 90s. First, he was part of the Nação Crew and later a founder of Santa Crew. Until then, Brazilian street art was lingering between its illegality and tagging in the favelas. Smael was "chosen" to be the spokesman of graffiti as he was highly innovative and always in the search for the new possibilities and positions for this form of visual language.
Smael opened a dialogue with the authorities about legalizing graffiti
[caption id="attachment_195758" align="aligncenter" width="800"]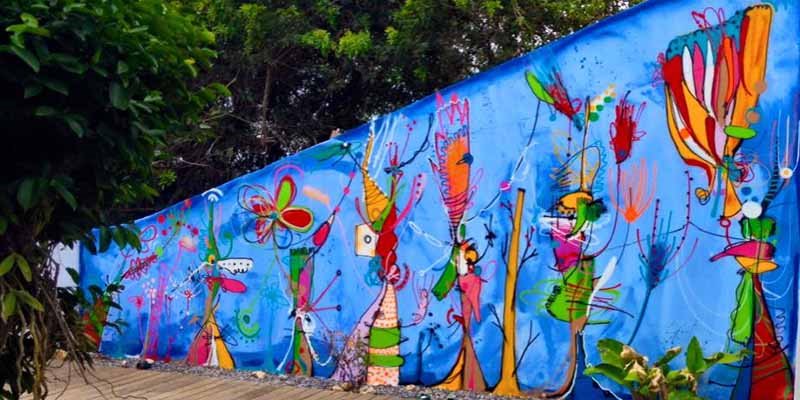 Smael - O jardin do duende oculto in Geribá, Brasil, 2015[/caption]
In such a stagnant environment, Smael was a breath of fresh air, and the whole graffiti scene was more than eager to follow his vision. Smael started from the top – with an opening of a real dialogue with the authorities. His urban philosophy that a graffiti artist should never attack the architectural heritage cleared the path for a compromise to come. And boy, did it came! A law 706/07 clearly said that the street art was legal if it was done with the consent of the owners. The street art world was ecstatic, the games could begin!
By then, Smael has already developed a style and concept of his own. His energy and chromatic intensity built a whole universe of colorful crooked creatures that are depicting the life in Rio with great poetry. The black lines he uses structure and hold the whole composition which is based on a dialogue between contrast and colors. From 2003, Smael is active in the art gallery world, exhibiting his work in Brazil, Netherlands, Belgium, and the US…
Smael began his big art gallery world adventure in 2003
[caption id="attachment_195760" align="aligncenter" width="800"]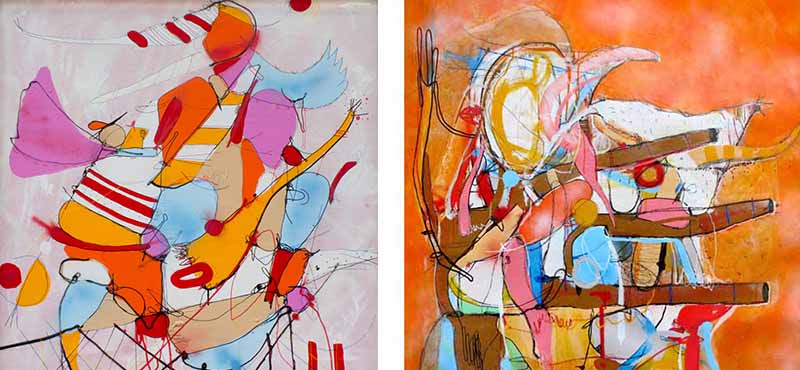 Smael - Nintlo do passaro marron & Odomad, 2013, image courtesy by Galerie Brugier Rigail[/caption]
A Divergence Between Tagging and Graffiti in Brazil
This graffiti artist recognized the value of promoting graffiti and encouraged by the success of the project titled Não pixe, grafite (Don't Tag, Graffiti) from 1999, he was amongst those who pointed out a new and brighter horizon for troubled Brazilian youth, showing a different perspective on life in the poor favelas. Today, Smael represent Brazil in a street art world as a place where graffiti movement is highly homogenous, consisting of numerous schools of graffiti styles. It's a place with a strong and precise distinction between tagging (known as pichação, and whose partakers are considered vandals) and the graffiti art, involved in a sustention of the aesthetics and a community spirit.
This artist is represented by Galerie Brugier-Rigail from Paris.
Ismaël Vagner de Lima aka Smael lives and works in Rio de Janeiro.
Featured image copyright © cbfjr
All images courtesy of Galerie Brugier-Rigail and the artist