Smash137 is a Swiss street artist, best known for his use of letters and typography in works.
Smash137, a 11 years old Graffiti Writer
Adrian Falkner aka Smash137 was born in Basel, Switzerland. In 1990, when he was only 11 years old, Smash137 discovered spray cans and painted his first wall. The Museum of Fine Arts in his hometown Basel, recognized his talent almost immediately and invited him to show his work – so, in 1997, Smash137's first exhibition was held under the name A walk on the wild side.
Smash137 grew up mimicking and learning from a culture that he admired and connected with; he was drafted by the possession and love for the western calligraphy, so he became one of the most active writers in the world. Soon, his lettering adorned a lot of objects on public spaces with his signature with style and precision.
Dissolving the Letters
In 2006 Smash137's work evolved out of the street and into the studio where the walls became his canvas. So, somewhere during the last decade, Falkner officially became a contemporary artist, expanding his graffiti-activities while establishing and creating an identity. Smash137 is renowned for his unique, super fresh letter styles and color combinations that are constantly changing and evolving. Today, he has dissolved his letters completely.
"The letters that I used as a formal scaffold for a long time made room for abstract painting. Graffiti to me is all about how I write, not about what I write - and that's what fascinates me about painting too."
For Smash137, abstract art is all about how it is made and not about what it depicts. Following that instinct, his work has been transferred from a Graffiti based calligraphic- writing-style to a style of colorful painting using the form of single letters as powerful signs. His large scale paintings can be situated in the field of abstract or informal art. Falkner showed the first works that are truly free from a script-like pattern in Saarbrücken at the end of 2014 - the forms and strokes are dissolved to such an extent that his works are by now simply about color and gesture. That transformation or, better said, evolution, took him seven, maybe even 25 years, Falkner says.
Explosive Colors and Vivid Lines
Daniel Richter and Albert Oehlen are painters Smash137 appreciates a lot. Oehlen owns that admiration partly for stating that he doesn't even look at his paintings while actually painting them.
"I couldn't get that out of my head and it took me a while to understand it. To yield control while painting was unthinkable and potentially too high a risk for me over the last couple of years."
Falkner's trademark is a balance he manages to keep between extremely explosive colors and vivid lines. As he once said, his main motivation is to look for the perfect creation of calligraphy and abstraction to calm this storm. Creating like that a frozen moment of forms and colors fighting each other.
Smash 137: Smash Proof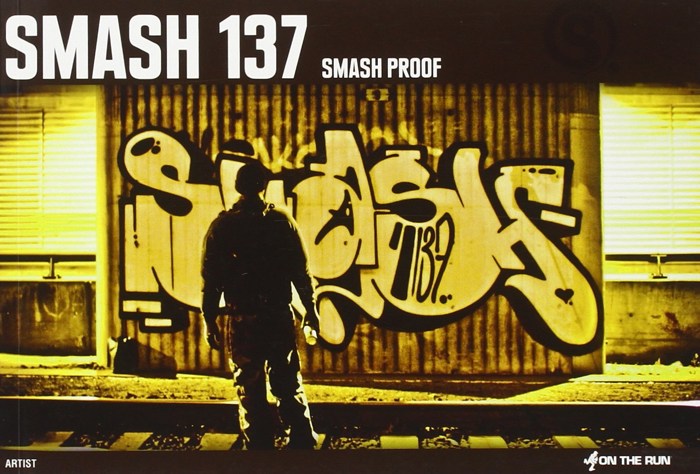 In 2009, a book titled Smash 137: Smash Proof (On the Run (from Here to Fame Paperback)) was edited in a celebration of this impressive style writer in his prime. This book offers an exciting look at the world of current graffiti talent and practices – while tracing the various style excursions and developments of Smash 137.
Streunergold at Gallery Die Kunstagentin
In 2015, Adrian Falkner's solo show at Gallery Die Kunstagentin, named Streunergold, captured the wild and energetic forms of the street work carried out in public places by Smash137 and refined them into abstracted forms that still carry the essence of graffiti writing.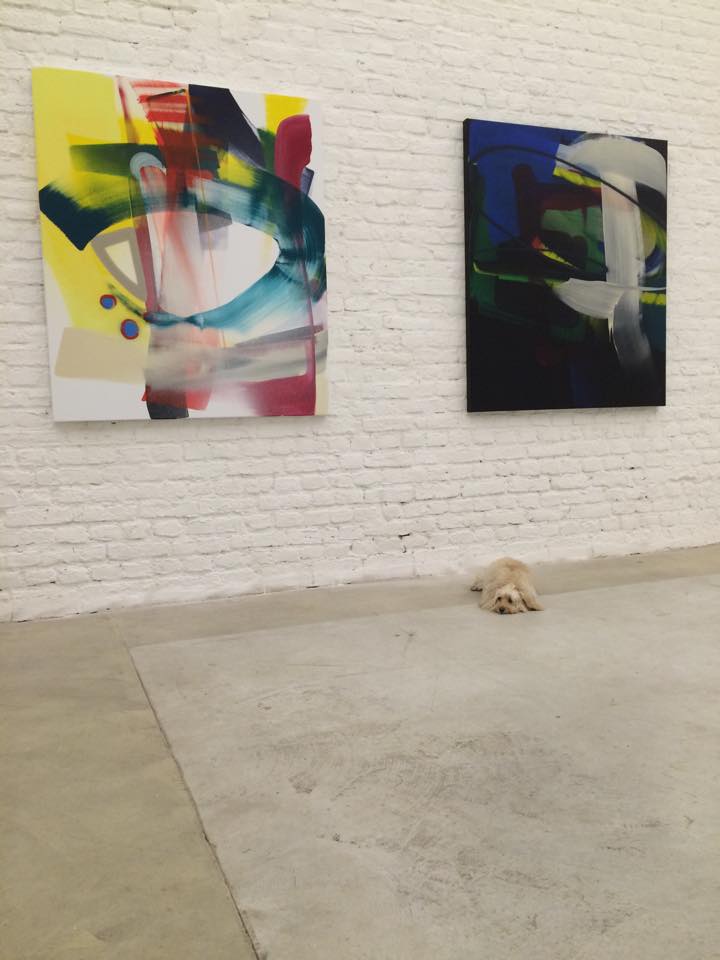 Artworks of Adrian Falkner sees the street artist working on linen with a variety of materials that includes spray paint, acrylic paint, inks and oil crayons to help create a richly textured and moving surface high in contrast that help to bring out the vibrant and gestural marks that are created. Works presented at this show draws on the twenty plus years of street art experience but here we find an artist who is not content to replicate his street art for the studio.
On the list of international galleries that exhibited his works can be found Library Street Collective, Detroit, LeFeurve, Paris, and Die Kunstagentin, Cologne.
Adrian Falkner aka Smash137 lives in Basel, Switzerland.