Jérôme Almes, better known as Smole, is a graffiti artist hailing from Montpellier, southern France. Born in 1982, he began his career as a street artist initiated by KATO graffiti in the mid-1990s. Almost two decades later, his work can be found on trains, walls, subways and streets throughout European largest cities and beyond.
Smole in Sete, France 2015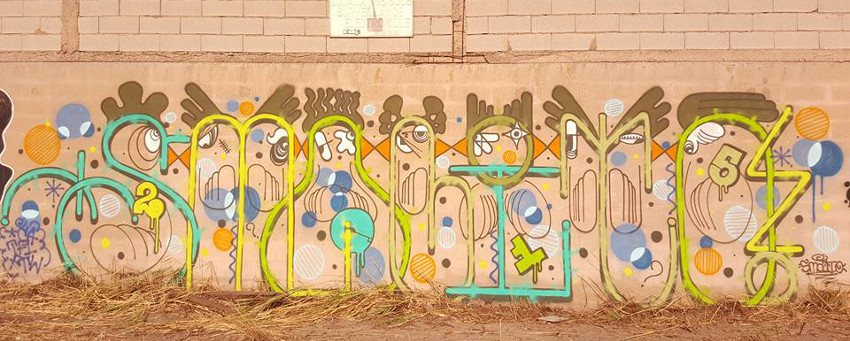 The prolific writer and the reference on the French graffiti scene who became known within the disappeared group C4 and currently an active member of TF1 crew, Smole has left an indelible mark in the world of graffiti. At the beginning of his career he especially fell in love with painting trains and he even served time in prison for his favoured medium of artistic expression. He creates his unique, spontaneous and rich in color pieces in surprising, often unexpected ways.
In October 2012 he participated in Le M.U.R. (Association Modular, Urban, Reagent), or The Wall, the project engaged in the promotion of contemporary art and more particularly of urban art.
Le M.U.R.
Relentless, passionate and purist that he is, Smole has begun to transpose his work on canvas. His work has been included in several exhibitions at such galleries as Dock Quest in Concarneau and Montana Gallery in Montpellier.
Smole is represented by Galerie Celal.
Paintings by Smole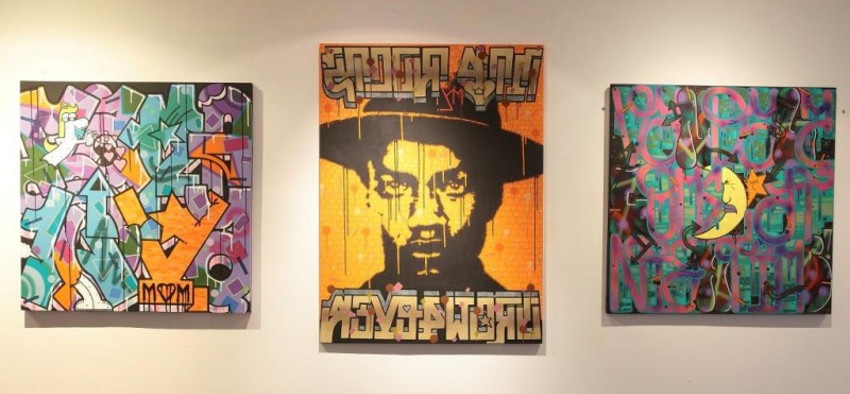 Smole lives and works in Montpellier, France.
Images courtesy of the artist